Ted Lasso: Hannah Waddingham Doesn't Want To Say Goodbye To Rebecca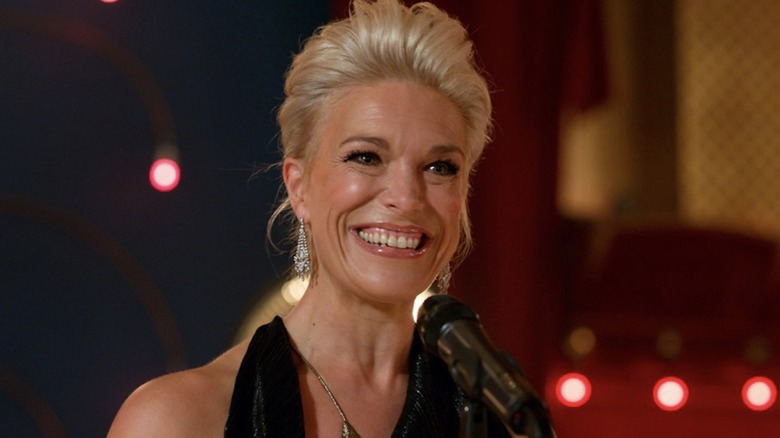 Apple TV+
Time will only tell if "Ted Lasso" will leave its mark on the world, but as we near the end of the promised three seasons, all signs point to yes. It is a rare feat for a series to demonstrate heartfelt humor, optimism, and profound female friendships all in one comedy. But despite the numerous accolades the series has received, executive producer and Ted Lasso himself, Jason Sudeikis, understands the concept of leaving the audience wanting more. The imminent end to the series is no more devastating to fans than to the main cast. Brett Goldstein proclaimed that he would "play Roy Kent" forever, and he will find no argument from fans. Hannah Waddingham, who plays Richmond's owner Rebecca, is also reluctant to let go of her character. Like the rest of us, she's not ready for her story to end.
"It's certainly the end of this three-season arc," Waddingham acknowledged to Collider. "That's what I'm clinging onto because I can't cope with an end. I can't cope with not seeing what happens to Rebecca in the final analysis, or any of them, for that matter. But the thing is, I will always have these people in my life, undoubtedly. If this is the end, then I say goodbye to Rebecca, and of all the people that I don't want to say goodbye to, it's her." Even though saying goodbye is never easy, there are some upsides to watching a story come full circle.
Characters come into their own in Season 3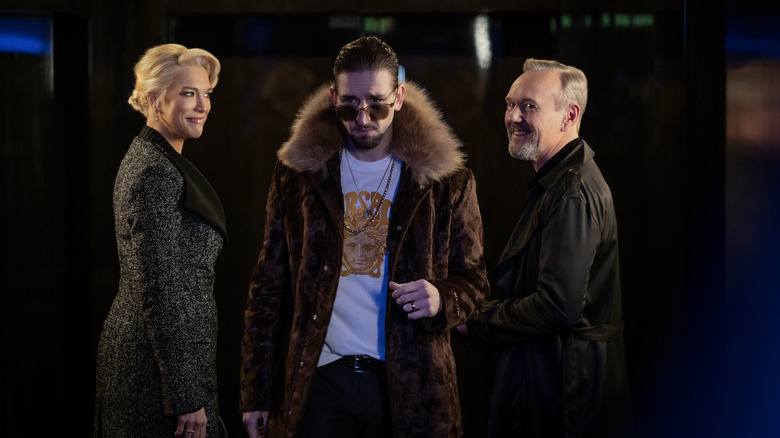 Apple TV+
Like it or not, there is some wisdom in Jason Sudeikis' plan. So many shows wear out their welcome with seasons upon seasons of recycled storylines. With three quick seasons, we can see the development of beloved characters from start to finish. Already, the efforts of the creative team are bearing fruit with the likes of Jamie Tartt (Phil Dunster). The once insufferable Mancunian has learned the lesson of team playing and empathy. But as Dunster told Today, it is also a realistic progression.
"​​We see him learn from those mistakes that he makes, but also he still [gets it] wrong," Dunster explained. "And I think that's the thing that I really enjoy about it. Just because he learns the lesson, it doesn't mean that he's better all of the sudden." Rebecca has also had a beautiful turn in her character. Arguably Ted's main opposition in the first season, Rebecca stops sabotaging the gaffer for her own personal vendetta and instead holds him as one of her dearest friends.
"I like the fact that we really do see a change in Rebecca this season," Hannah Waddingham relayed to Collider. "I very much lent into the fact that I wanted her hair to be slightly different and softer. I love that her clothes are a little bit more out there. There's some difference in the color. I was very instrumental in that shift in her."