Chicago Fire's Jesse Spencer Is Open To Another Matt Casey Return In The Future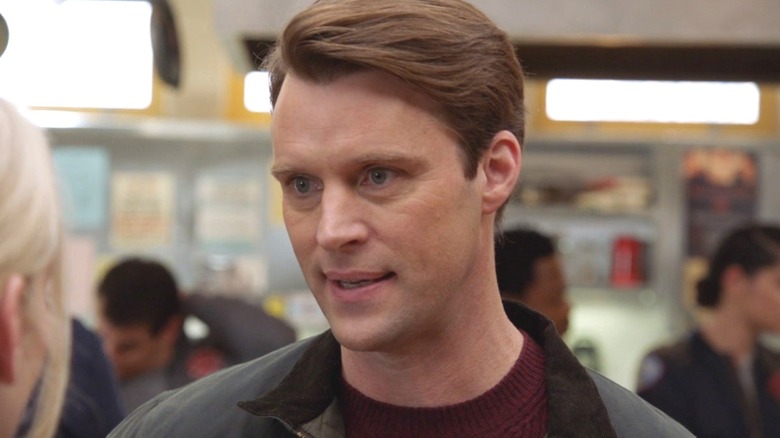 NBC
"Chicago Fire" fans got a nostalgic treat in the form of a major character return for Season 11, Episode 18. It has been well over a year since Jesse Spencer left the series, with former lead character Matt Casey hanging up his Firehouse 51 uniform and moving away to Oregon. However, the captain is now back — at least, for a limited time. Fans are certainly happy to see Casey back in the saddle, but some have already been bracing themselves to say yet another tearful goodbye to the character. As it turns out, however, this may not be the last time the character returns.
In an interview with NBC Insider, Spencer had an intriguing answer when asked if he would return to the show again in the future. "The idea when I left the show was that if it was appropriate and it would work with the storyline they wanted to do, I would be open — and they would be open — to bringing Casey back," the actor explained. "The storyline [in Episode 18] does allude to Casey sort of eyeing whether he could actually move back to 51. Can he potentially, in the future, rekindle his relationship with Brett and start that fire again? We're gonna have to see."
As Spencer explained, there's no concrete plans at the moment, but it seems that there's at least a chance that he and Casey could return to "Chicago Fire" in a full-time capacity.
Spencer remains connected to Chicago Fire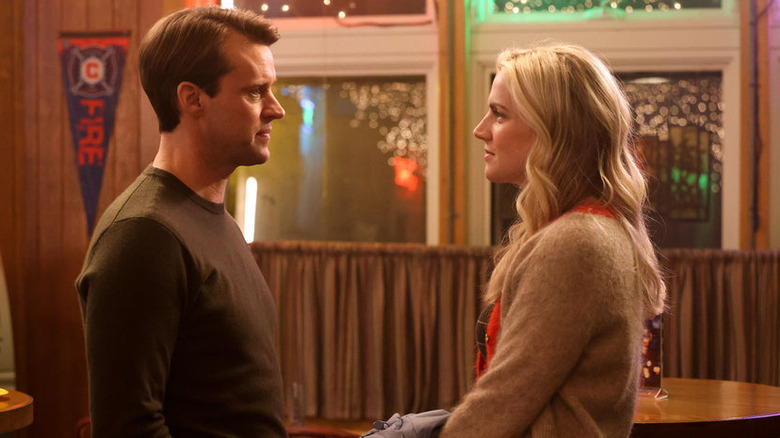 George Burns Jr/NBC
When Jesse Spencer left "Chicago Fire" during Season 10, it was mainly a personal choice on the actor's part, as he had spent nearly two decades consistently and regularly starring on TV shows. "This was a difficult decision because I have loved the show from the start but there are other things that I would like to do in the future, and there's some family that I need to take care of and 18 years is a long time," he told People at the time.
Since then, however, the actor has reappeared on the show several times. The first occasion came at the end of Season 10, when Casey flies back over to Chicago to be the best man for Taylor Kinney's Lieutenant Severide during his wedding with Miranda Rae Mayo's Stella Kidd. It's here that Sylvie Brett (Kara Killmer) ends her long-distance relationship with Casey. Now, the actor has come back once again for Season 11, giving "Chicago Fire" at least one of its original leads back amid the temporary absence of Kinney's Severide.
Based on Casey's interactions with Brett and his unresolved feelings about potentially moving back to Chicago, there's plenty of loose narrative threads that the show can pick up on through additional appearances from Spencer. Whether that's accomplished through additional guest appearances or through a full-on return to the series is still up in the air, but most fans certainly wouldn't complain about getting more of Casey in the future.