The Big Bang Theory: Whatever Happened To Claire?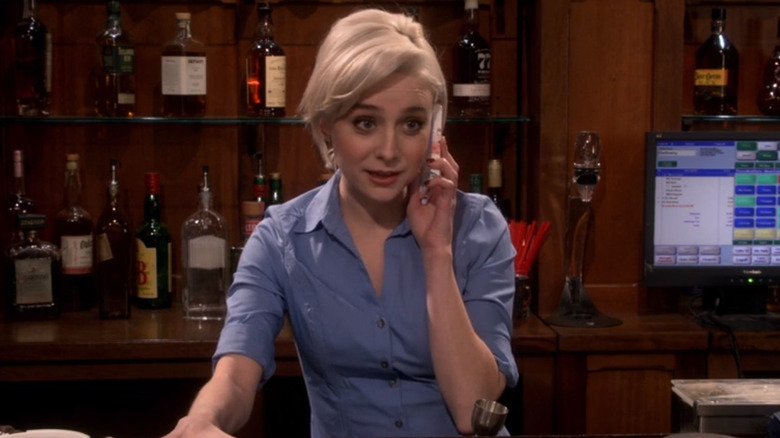 CBS
Among the four geniuses who lead CBS's "The Big Bang Theory," it's Raj Koothrappali (Kunal Nayyar) who has the most difficult time finding romance. And although the character ends up alone at the end of the series, he does enjoy a few trysts along the way.
Throughout Season 9, Raj finds himself dating two women simultaneously. One of them is Emily Sweeney (Laura Spencer), one of his few long-term romantic relationships. The other is screenwriter-slash-bartender Claire (Alessandra Torresani), whom Raj meets at the comic book store. Claire is there perusing books to find ideas for the animated children's sci-fi movie that she's currently writing, and after discovering that Raj is an astrophysicist, she asks for his help with her screenplay.
Though their relationship is initially platonic, Raj falls for Claire and breaks up with Emily to pursue her, but Claire rejects him because she has just gotten back together with her boyfriend. However, it isn't long before Claire reaches back out to Raj. Though it seems perfect, Emily also reaches out to Raj around the same time. Eventually, Raj chooses to date both women casually. Unfortunately, in Season 10, they both break up with him off-screen.
Claire does return later, along with Raj's other former significant others, to discuss their reasons for ending their respective relationships, but we don't know what happens to her after this. But what happened to Torresani following her stint on the popular CBS series?
Alessandra Torresani played a comic book villain after The Big Bang Theory
After playing one of Raj's few romantic interests, Alessandra Torresani moved on to a short film called "Show Business," which was directed and co-written by Clark Duke of "Hot Tub Time Machine" and "The Croods." Following that, she made an appearance in the Netflix dance flick "Step Sisters" as a sorority girl named Amber whom Megalyn Echikunwoke's Jamilah teaches how to step.
In 2020, Torresani played Duela Dent on the CW's "Batwoman," which is among her most high-profile projects after "The Big Bang Theory." Duela is a psychologically disturbed individual who cuts a smile into her own face. After being released from a psychiatric facility, she begins targeting social media influencers and cutting smiles into their faces. She is eventually taken down by Batwoman (Ruby Rose) and Sophie Moore (Meagan Tandy).
Her next gig was as a neighborhood woman named Lois in the 2021 HBO Max feature film "Women Is Losers," written and directed by Lissette Feliciano and starring Lorenza Izzo, Bryan Craig, Chrissie Fit, and Simu Liu. The flick is about a Catholic schoolgirl in the '60s who must contend with an unplanned pregnancy.
Torresani, who lives with bipolar disorder, also hosts a mental health podcast called "EmotionAL Support."