Yellowjackets: The Exact Moment That Kept Liv Hewson On The Show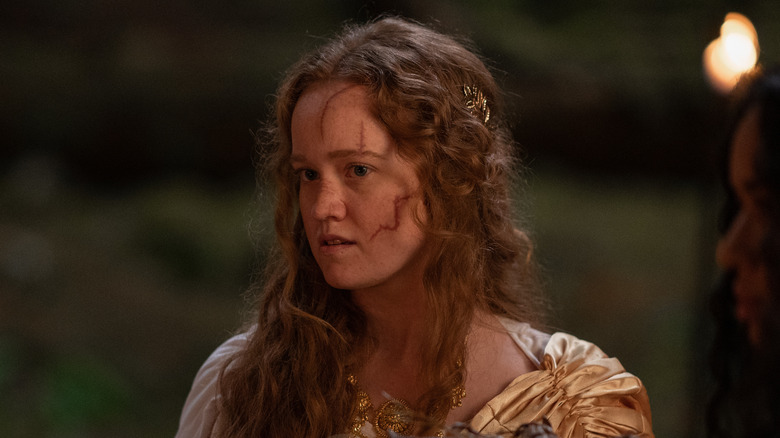 Kailey Schwerman/SHOWTIME
"Yellowjackets" almost lost one of its core cast members during Season 1, but luckily, the powers be saw that Liv Hewson — who plays the teenage version of Van on the dark dramedy — stuck around on the series.
At a PaleyFest panel about the series, Vulture reported that showrunners Ashley Lyle and Bart Nickerson, who previously said they considered killing Van off in the debut season, revealed exactly why they kept Hewson — who uses they/them pronouns — on board. "We had toyed around with a tragic, tragic death for Van," Lyle revealed, but one decision that Hewson made on the fly sold the creative team on the actor.
"There was a great moment that we found when Jackie lined everybody up at the kegger [before the plane crash that strands the girls in the woods], and Liv made the choice that before they went, they topped off their beer," the showrunner continued. Hewson, for their part, was stunned by this revelation. "That was it?!" they responded.
This clears up one of Season 1's goriest moments, where a sleeping Van is attacked by wolves and presumed dead... followed by one of its other goriest moments when the girls try to cremate Van only for her to wake up. Ultimately, she recovers from her injuries — though apparently, that wasn't original plan.
Liv Hewson — and Van — escaped a dark fate on Yellowjackets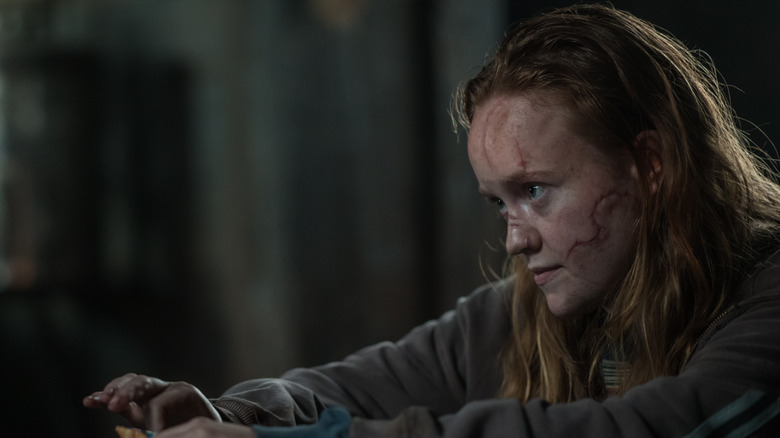 Kailey Schwerman/SHOWTIME
Fans keeping track of "Yellowjackets" knew from an earlier interview that Van wasn't supposed to survive Season 1, thanks to one of the show's adult stars. During a panel at New York's 92nd Street 7 moderated by Jessica Shaw — and also reported by Vulture — Melanie Lynskey, who plays the adult version of Sophie Nélisse's Shauna, dished about Van's original fate. "Liv, who is now a regular, was supposed to die in the first season," the actress revealed. "But they were so great, they were kept around."
Hewson is definitely a standout on the series, so "Yellowjackets" viewers are definitely pleased that their improvised moment with a keg kept them on board. Not only that, but they got a long-awaited adult counterpart in Season 2 — Lauren Ambrose, who is set to make her debut this season. Hewson's teenage version of Liv becomes romantically involved with teenage Taissa (Jasmin Savoy-Brown) out in the woods, and as an adult, so it's possible that adult Taissa (Tawny Cypress) might reunite with Van. We haven't seen Ambrose just yet, but between her and Hewson, we know Van is in great hands — and the showrunners know it too.
"Yellowjackets" is available on Showtime's streaming service every Friday and officially airs on Showtime on Sunday nights.