Showtime Gives Yellowjackets Fans Their First Look At Grown-Up Van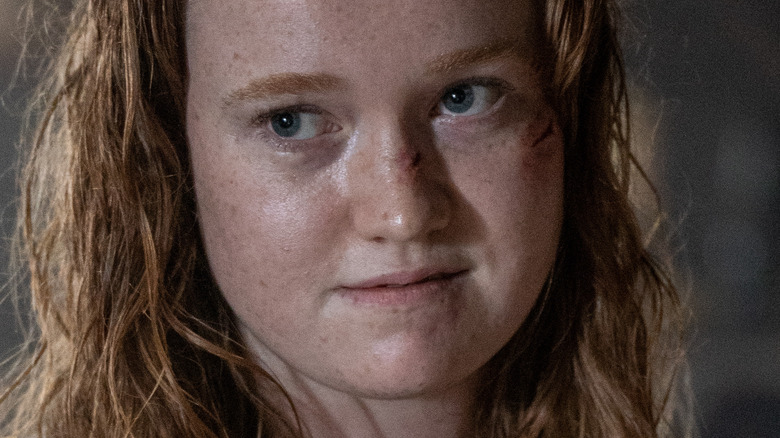 Colin Bentley/Showtime
When "Yellowjackets" premiered on Showtime in 2021, it quickly became a critical darling and, thanks in part to its weekly release model, a subject of intense fan obsession. Created by husband and wife team Ashley Lyle and Bart Nickerson, "Yellowjackets" unfolds in two distinct timelines. In 1996, an elite high school soccer team is stranded in the remote wilderness when their plane crashes en route to a tournament. In the present day, the adult versions of the survivors contend with unresolved trauma and unsolved mysteries.
Since the first season of "Yellowjackets" came to an end in January, the internet has been abuzz with Season 2 rumors and casting announcements. In some cases, "Yellowjackets" news inadvertently revealed the fate of its characters, as when Disney+'s "Obi-Wan Kenobi" star Simone Kessell was cast as the adult Lottie. "Yellowjackets" Season 2 will also see entirely new characters, including one played by massive movie star Elijah Wood.
Now, Showtime has shared a first look at the adult Van.
Lauren Ambrose is playing Van in Yellowjackets Season 2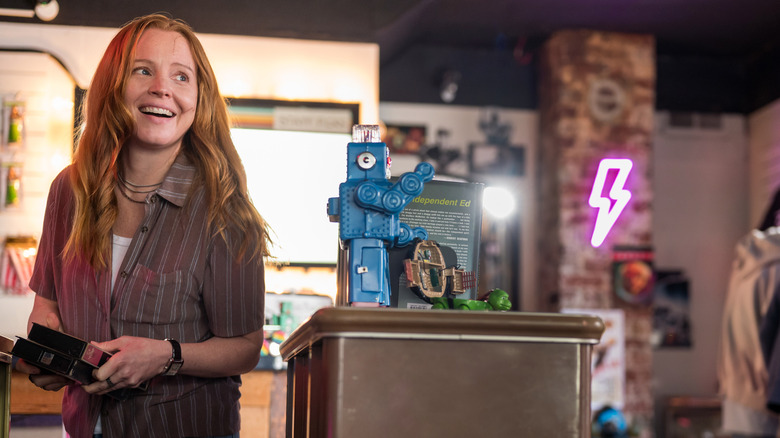 Kailey Schwerman/Showtime
In August, Showtime confirmed that Lauren Ambrose had been cast as the adult Van for "Yellowjackets" Season 2 (via Variety). Now the network has shared first-looked images of Ambrose as Van via Twitter. "And you thought Van was six feet under," reads the caption, a wink at Ambrose's former role on HBO's acclaimed "Six Feet Under." Indeed, Ambrose might channel the acerbic, angsty Claire Fisher when she plays Van. She joins a group of other actors who got their starts as teens in the 1990s, including Melanie Lynskey, Christina Ricci, and Juliette Lewis.
The new photos of Ambrose show that Van (played as a teen by Liv Hewson) still has some scarring from the savage wolf attack she endured in Season 1. The images depict the character in some tchotchke-laden environment, either a storefront or her home, and with the same shock of red hair. A picture of a UFO in the background, plus an adorned skull, suggests that Van could still be harboring an interest in conspiracies or the occult that she picked up in the woods.
Those fresh photos of Van obviously confirm that she survived the traumatic ordeal, and they also raise questions as to what she's up to as an adult. Will she rekindle her relationship with Taissa (Tawny Cypress)? Is she still in touch with the possibly clairvoyant Lottie? Showtime will launch "Yellowjackets" Season 2 on March 24.