Grey's Anatomy Fans Can't Help But Cringe Over George And Callie's Relationship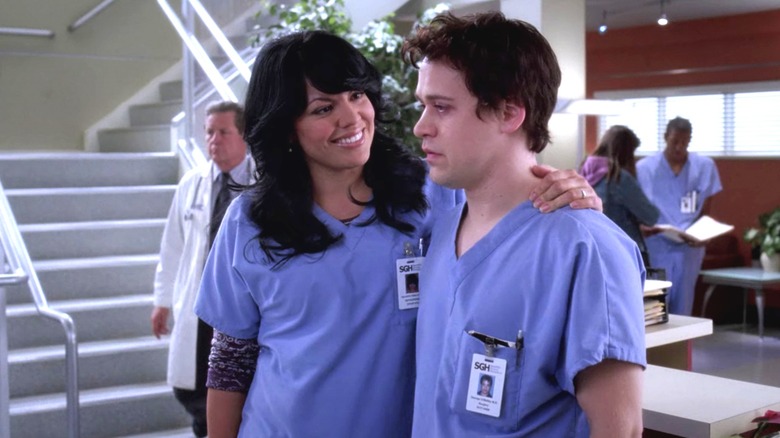 ABC
Fans of "Grey's Anatomy" know that the series is just as much a romance as it is a medical drama, and every type of relationship has flamed out or flourished in the hallowed halls of Grey Sloan Memorial.
One of the most regrettable couples in "Grey's Anatomy" history was George O'Malley (T.R. Knight) and Callie Torres (Sara Ramirez). What began as a cute flirtation at the end of Season 2 led to the pair eloping in Las Vegas in the following season. Even before George cheated on Callie with Izzie, the relationship was marred by jealousy and bickering, and a quick trip to Reddit is a veritable greatest hits of people bemoaning George and Callie's relationship (see "George was horrible to Callie" and "Callie was awful to George").
Beyond the cheating and other high-drama conflicts that suit the world of "Grey's Anatomy," for many fans, George and Callie also committed the cardinal sin of being cringe. "They had a meet cute and [a] couple decent scenes after that," wrote u/kaiaslair, "but the vast majority was just awkward and uncomfortable."
The George and Callie scenes were hard to watch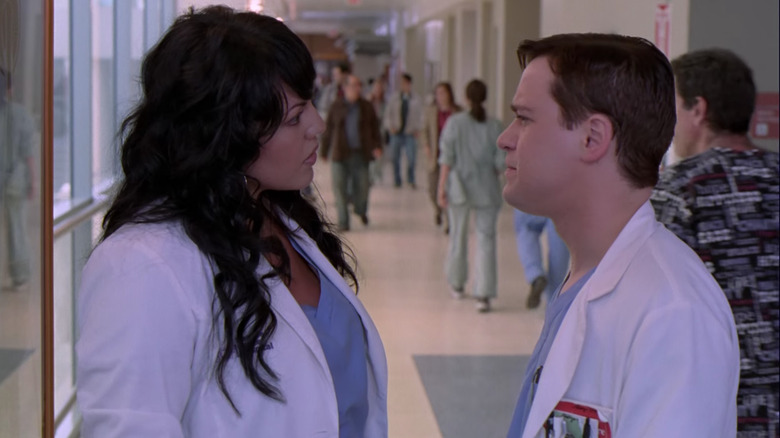 ABC
There's plenty to be said about George and Callie's incompatibility over their relationship's multi-season arc. Callie spends much of the time being jealous of George's judgy besties, Meredith and Izzie (her instincts turn out to be correct when George hooks up with Izzie), and cheats on George with Mark. George, meanwhile, can barely muster an "I love you" and then impulsively marries Callie while he's grieving his father. To add to the relationship's juvenile undertones, Callie even compares the hospital to "high school with scalpels."
Some fans think the relationship didn't have the juice from the jump. For u/kaiaslair, it was hard to watch "those 2 attempting a believable relationship." Speaking of the Season 2 prom-themed finale, "Losing My Religion," the Redditor added, "She was so desperate for him and he so wasn't. So rough to watch." u/blackkittymeowmeowww concurred: "They were such an awkward couple."
George and Callie lacked chemistry and treated each other horribly, and their breakup triggered a sigh of relief among their biggest detractors. Unfortunately, it also ushered in an even more cringey relationship: George and Izzie. "I was so happy when [George and Callie's] relationship ended," recalled u/Noahneckaneo. "Then ... I had to deal with him and izzie smh."