Law & Order's Jesse L. Martin Preferred Knowing Almost Nothing About His Character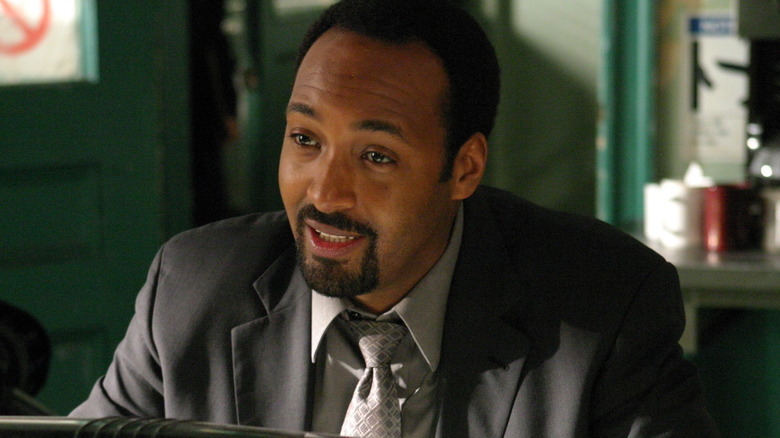 NBC
Although Jesse L. Martin might be most recognizable to many as Tom Collins from "RENT," he had an extended residency in the original "Law & Order" as well. From 1999 to 2008, Martin played Detective Ed Green. Detective Green resonated so well with fans, Martin starred in nearly 200 episodes of the series before the end of Season 18.
In an interview with Female.com, Martin confessed that he didn't know much about Detective Green. "The trick with 'Law and Order,' particularly the original 'Law and Order,' is the fact that you almost know nothing about their characters and I would rather it be that way," he said.
Although fans love to watch crime-fighting detectives in their element and grow fond of their personalities and how they handle certain situations, "Law & Order" has always put the stories over getting to know the characters. The franchise has always focused on individual crimes and how the justice system handles them. The opening narration of each show even eludes to that.
Martin thinks the Law & Order formula works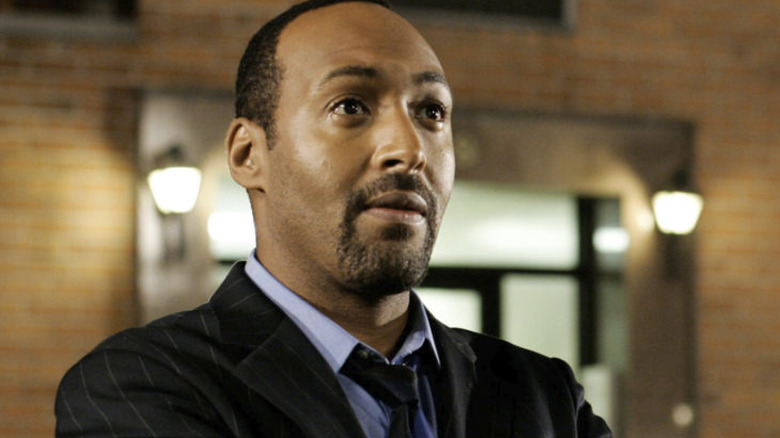 NBC
During the Female.com interview, Jesse L. Martin was asked if he thought Detective Green evolved over the years. "He has certainly evolved," Martin answered. He then spoke about how "Law & Order" makes fans think they know more about the characters than they do while focusing on the story's real point — the crimes and how they're either brought to justice or how the justice system fails victims.
"It really is about the case at hand and the only time you learn anything about these characters is through their work," Martin continued. "So the only evolution is through work and I think my character has gotten so much better at his job and I couldn't ask for better than that." To be fair, the franchise does an excellent job at showing character growth through their dedication (or lack thereof) to their jobs. "Law & Order" has mastered focusing on the art of making the characters feel developed and relatable while also using them as devices to tell the real stories.
Other actors working on one of the many "Law & Order" series have discussed this before. Ice-T, who plays Odafin "Fin" Tutuola on "Law & Order: Special Victims Unit," has also mentioned that the show isn't about the characters' individual stories. Dick Wolf, the creator of "Law & Order," wants it to be about the crimes, not the characters.