Pink Ranger Amy Jo Johnson Writing Own Version Of Power Rangers Comic Book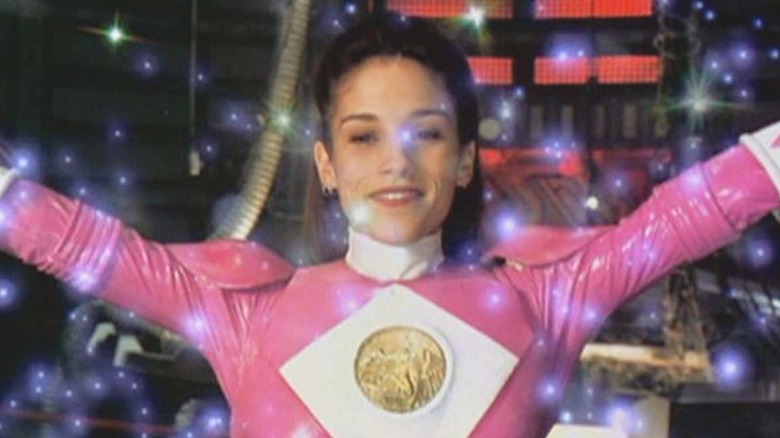 Saban Entertainment
Amy Jo Johnson is returning to the world of Power Rangers in an exciting new way. The former Pink Ranger actress will pen an all-new comic book for BOOM! Studios, in which she'll provide her own twist on Kimberly Hart.
Johnson was part of the original cast of Power Rangers in the "Mighty Morphin Power Rangers" live-action series. She portrayed Kimberly, joining her fellow heroes as one of the teenagers selected by Zordon to become a Ranger to fight against otherworldly threats such as Rita Repulsa and Lord Zedd. Johnson played the Pink Ranger for three seasons before the actress departed from the show. However, unlike some of her fellow original "Mighty Morphin Power Rangers" castmates, Johnson hasn't returned to the role following the conclusion of "Turbo: A Power Rangers Movie" besides making a brief, unnamed cameo in the 2017 "Power Rangers" reboot — making the news she is making a surprise comeback to pen her own Pink Ranger story in the comics that much more exciting, as she recently revealed she'd tell an all-new story starring Kimberly Hart.
Amy Jo Johnson is tackling a new Pink Ranger story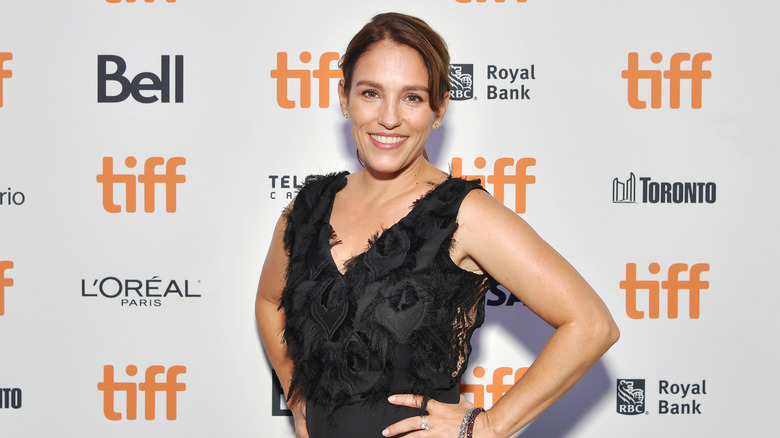 Emma Mcintyre/Getty Images
Variety recently made the announcement about a new Pink Ranger project from Johnson and her director and partner Matt Hotson. Following the "Power Rangers: A 30th Anniversary Comic Book Celebration" Kickstarter reaching a quarter of a million, which includes a tier featuring autographed hardcovers from Johnson, it was shared the actress would have a much more significant role in a new "Mighty Morphin Power Rangers" story, where she would write a new Kimberly Hart-starring adventure. She shared that during the pandemic in 2020, she and Hotson decided to use their free time to bring a new Pink Ranger story to life in celebration of the Power Rangers' 30th anniversary. "It has been so hard to sit on this and not talk about it for a year — three, really," Johnson told Variety. She called her Pink Ranger comic a different version of the hero, saying it was her unique version.
Additionally, Johnson said she watched "Mighty Morphin Power Rangers" for the first time to prepare for the comic. Johnson and Hotson will work with Boom! Studios, the current publisher of the "Power Rangers" franchise on the new Pink Ranger comic. The announcement is a welcome surprise for longtime Power Rangers fans, who understandably had assumed the door was closed for Johnson to return in any form. And while she might not be suiting up as the Pink Ranger anytime soon, the news suggests that, at the very least, she's open to having a relationship with Boom! Studios and could tell more Pink Ranger stories in the future.
Is Amy Jo Johnson returning for the new Power Rangers reunion?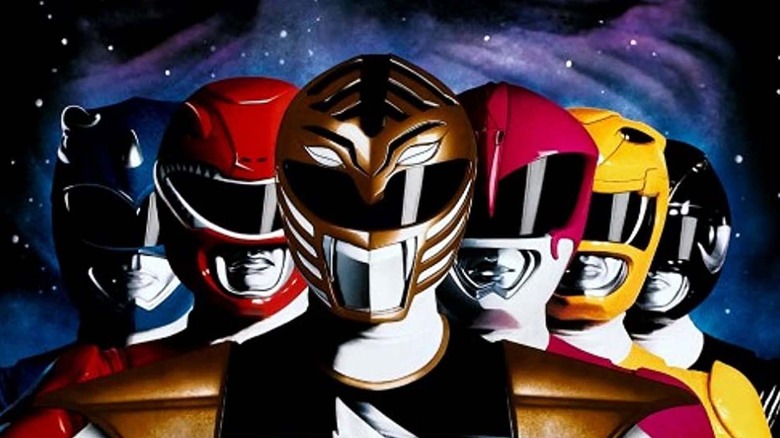 Saban Entertainment
With the news that original cast members Karan Ashley, Catherine Sutherland, Barbara Goodson, Richard Steven Horvitz, David Yost, Walter Emanuel Jones, and Steve Cardenas were returning to the live-action world of "Mighty Morphin Power Rangers: Once & Always" for Netflix, there was hope Amy Jo Johnson would join her fellow castmates in the 30th-anniversary special. Johnson expressed enthusiasm about the project but said on social media she didn't say yes to what was offered for her to reappear at the reunion. Johnson told Variety that among the factors against her return as the Pink Ranger in the upcoming special was she transitioned to focusing on writing and directing a decade ago, meaning her penning a new Power Rangers series instead of acting in one makes even more sense.
While details about Johnson and Matt Hotson's comic book are still to be revealed, and if she still wants to participate in the 30th anniversary celebrations of the "Mighty Morphin Power Rangers," then tackling Kimberly Hart in a comic is the perfect avenue for her to continue to showcase the character. Furthermore, with the comic, she can tell a Pink Ranger story in her own voice, which is a rare opportunity for any actor, as she appears to have considerable creative input for the upcoming series. The Johnson-written Pink Ranger series will debut next year, while "Mighty Morphin Power Rangers: Once & Always" arrives on Netflix on April 19, 2023.