Donald Glover Gave Malia Obama Some Very Direct Filmmaking Advice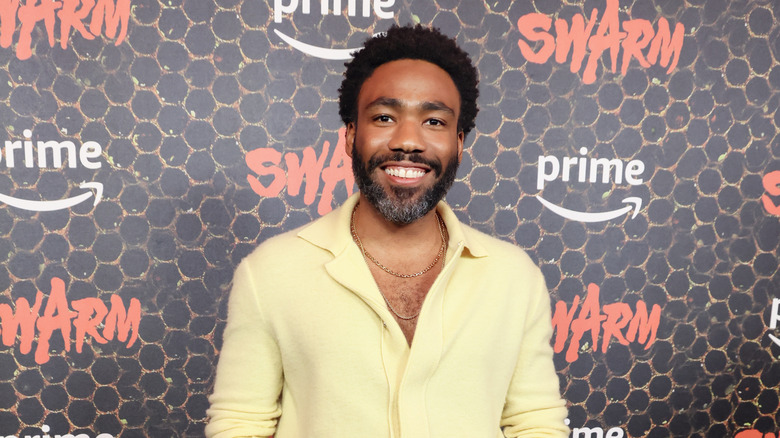 Rodin Eckenroth/Getty Images
Malia Obama is in a great spot in her career. After working as a writer on Donald Glover's series "Swarm," the former First Daughter has not only showed real talent, but she also made a lasting impression on the actor. Glover recently announced in a GQ profile that he'll soon work with Obama again on a short film. 
His production company, Gilga, is developing the film while Obama is creating it. It's unclear whether Obama will direct the project or just write it, but Glover insinuated that she might helm the short. 
"The first thing we did was talk about the fact that she will only get to do this once," Glover said. "You're Obama's daughter, so if you make a bad film, it will follow you around."
While the plot details of the short film are unavailable, Obama will no doubt have plenty of support as she enters this new phase of her career. Judging by her experience on "Swarm," she'll bring a lot of natural skill to the project as well.
Obama's Swarm coworkers had high praise for her abilities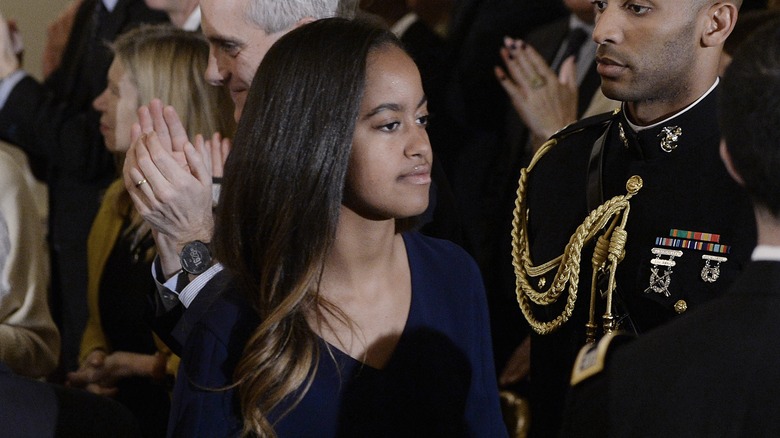 Pool/Getty Images
After helping to pen the "Swarm" episode "Girl, Bye," Malia Obama earned heaps of compliments from the show's co-creator Janine Nabers.
"Some of her pitches were wild as hell," Nabers said to Entertainment Tonight, "and they were just so good and so funny. She's an incredible writer. She brought a lot to the table ... She's really, really dedicated to her craft."
In a nepo baby-filled industry, Obama didn't appear to take advantage of her position as the former president's eldest daughter. According to Nabers, Obama fit right in with the rest of the show's writing staff. Obama was even listed as "Malia Ann" in the show's credits. 
Her creative career also did not start here. She first worked as an intern on "Girls" before clocking in as a production assistant on "Extant." In other words, she did the work, and now she gets to show off her talent.