Legally Blonde 3 In The Works, Reese Witherspoon To Return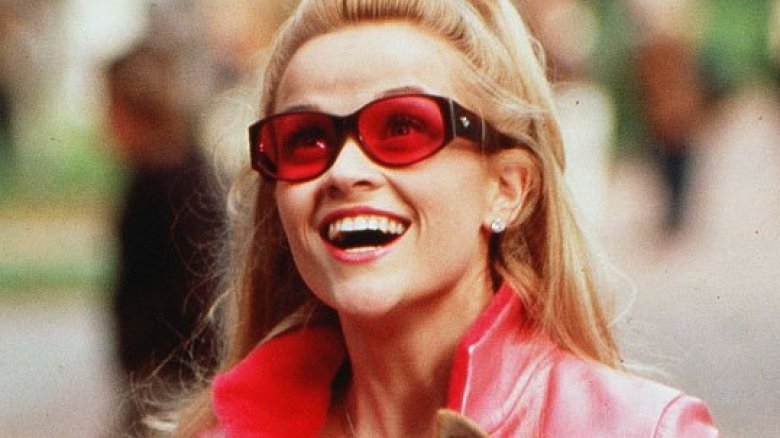 Tracy Bennett/MGM
The blonde is coming back. 
As announced by Deadline, MGM is putting Legally Blonde 3 into the works, and is nearing a deal with Reese Witherspoon to reprise her role as the optimistic and ever-driven lawyer Elle Woods for the flick. In addition to top-lining, Witherspoon will produce Legally Blonde 3 through her Hello Sunshine banner. 
Kirsten "Kiwi" Smith and Karen McCullah, who wrote the original Legally Blonde, are in final negotiations to pen the script for the third film. Marc Platt, another mind behind the first flick, and Platt Productions president Adam Siegel will produce alongside Witherspoon. Once Smith and McCullah sign on the dotted line, they'll "begin writing immediately." MGM will then focus efforts on securing a director, who will succeed Legally Blonde helmer Robert Luketic and Legally Blonde 2: Red, White & Blonde filmmaker Charles Herman-Wurmfeld. 
Plot details are being kept inside a (probably pink and scented) envelope at MGM, but sources close to Deadline note that Legally Blonde 3 will be "much in the spirit of the first film, in which Woods' idealism and pink-dominant wardrobe prevailed over the cynicism and snootiness all around her after the freshly dumped former sorority sister heads to law school." The intention behind Legally Blonde 3, which will pick up after the sequel that saw Elle head to D.C. to pass a bill banning testing on animals, is to spread a positive message about female empowerment in an important time in our culture. MGM hopes to reel in the viewers who grew up with the original Legally Blonde, as well as establish a new audience worldwide.
Before she steps back into her stilettos as Elle Woods, Witherspoon will appear Madeline Martha Mackenzie on the second season of HBO's Big Little Lies.