Moana's Live-Action Remake Getting Distasteful Response On Twitter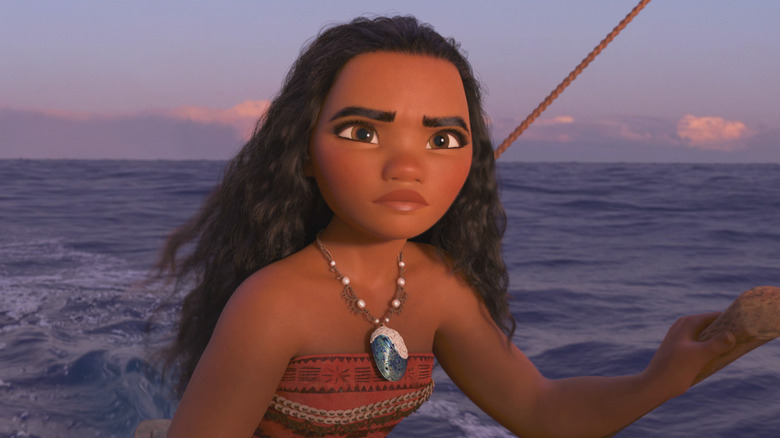 Walt Disney Studios Motion Pictures
After "Frozen" became a global hit in 2013, inspiring children everywhere to dress up as tiny ice queens and sing the extremely catchy "Let It Go," Walt Disney Studios seemed to rediscover their mojo. The next couple of years saw the release of "Big Hero 6," "Inside Out," and "Zootopia," which all received positive reviews from critics and audiences. But it was the release of "Moana" in the winter of 2016 that gave the world a new batch of catchy songs for small children to ask for on repeat: "You're Welcome," sung by Dwayne "The Rock" Johnson as Maui, and "How Far I'll Go," sung by Moana herself, Auli'l Cravalho.
Along with having more success with their animated films, Disney also began creating worthy live-action remakes of their older classics, with 2016's "The Jungle Book" receiving an astounding 94% rating on Rotten Tomatoes' Tomatometer. But fans weren't as keen when live-action versions of "Aladdin" and "The Lion King" were released, and 2022's "Pinocchio" was universally disliked by fans and critics, who considered it a boring, soulless remake.
So it's no surprise that when Walt Disney Studios and Johnson announced that "Moana" is already getting a live-action remake, many weren't thrilled. "Why though?" tweeted @Lorderk, which is largely the question "Moana" fans are asking.
Fans think it's too soon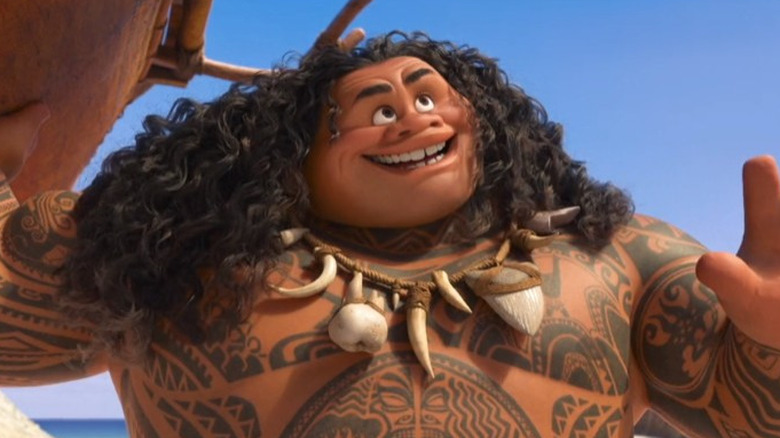 Walt Disney Studios Motion Pictures
For many "Moana" fans, it feels like the animated film just came out. "The film isn't even a decade old yet," tweeted @actionxander. Others voiced similar thoughts, with @XBrittanyDukeX chiming in, "They're seriously making a live action Moana already? Isn't the original only like 6 years old?" It made sense when Disney Studios decided to remake "Cinderella" as the original was released 75 years prior. "Aladdin," "Beauty and the Beast," and "The Lion King" were all live-action remakes of films that had been made 25 years ago or more. The most obvious, in-your-face reason seems to be simple: money.
Some are also looking beyond the obvious cash grab involved in remaking a film that's already extremely popular, and voicing what they feel is a lack of respect for animation. "Absolutely not needed. The charm of Disney's animated movies is lost when they are 'remade' into these weaker live action [versions]," tweeted @bcom77. Not giving the animated "Moana" film even a decade to become a classic in its own right feels like Disney is insulting their own animation department.
Regardless of the negativity many Disney fans are feeling, there's a number of fans that also seem willing to give a "Moana" live-action remake a chance. Whether you're in the camp of refusing to see it, or taking a more wait-and-see attitude, a live-action film is in the works.