Who Plays Lucy Coe On General Hospital?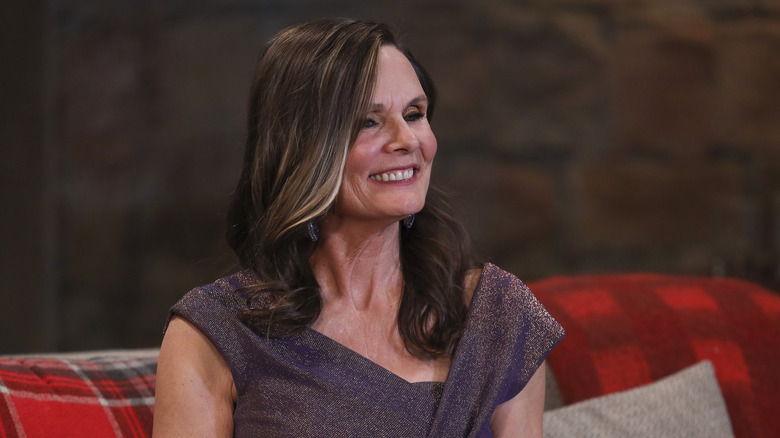 ABC/Christine Bartolucci
Because "General Hospital" has been on the air for more than 60 years, the iconic soap opera has gone through hundreds of cast members during its history — making it hard to keep track of all the characters who float in and out of the series as the years go on. One such character is Lucy Coe, who has been a major part of the series from 1986 all the way up until the modern day.
Though she was considered to be one of the more scandalous characters in her earliest days on "General Hospital," over time she has developed into one of the most iconic heroines in series history — once even battling vampires on the spinoff "Port Charles." Lucy Coe has been a mainstay of the series ever since her arrival, and throughout all of that time she has been played exclusively by actor Lynn Herring.
Though Herring might not look familiar to fans who do not watch soap operas, she's worked almost exclusively within the genre since her big break on "General Hospital," starring in prominent soaps like "Days of Our Lives" and "As the World Turns," the latter of which she starred in for 26 episodes as Audrey Coleman. Indeed, Herring is perhaps one of the most iconic soap actors alive today, having been a major part of the genre for six decades.
She has worked only sparingly outside of General Hospital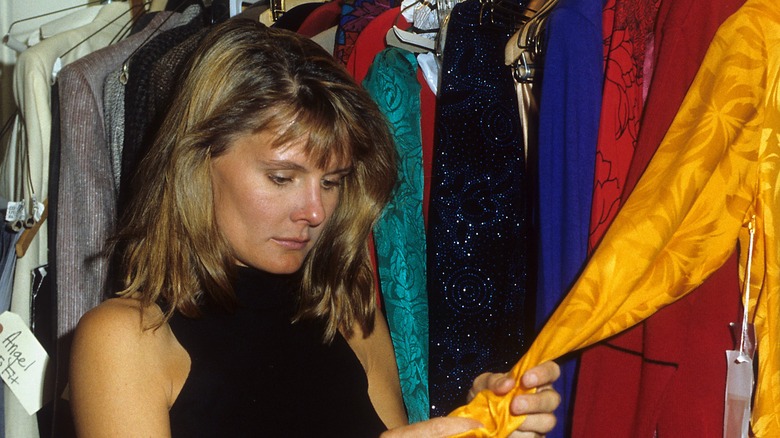 Donaldson Collection/Getty Images
Lynn Herring's acting work outside of soap operas include small roles in a variety of television dramas throughout the early 1980s, including shows like "Riptide," "Matt Houston," "T.J. Hooker," and "L.A. Law." During this time she also appeared in several films, including the 1979 musical "Roller Boogie," the 1982 slasher parody "Pandemonium," and the television movie "Gone Are The Dayes." Herring also appeared as herself in the 1995 documentary "Never Say Never: The Deidre Hall Story," which chronicled the life of fellow soap opera icon and "Days of Our Lives" star Deidre Hall.
Following her first appearance on "General Hospital," Herring's work has almost been exclusively confined to the soap opera genre and for good reason. Her performance as Lucy Coe has received critical acclaim over the years, earning her two Daytime Emmy nominations and five awards from the Soap Opera Digest Awards. Though she might not be recognizable to younger audiences, Herring has been a fundamental part of the soap opera genre since the 1980s, and her role as Lucy Coe will go down as one of the most important characters in "General Hospital" history.