1883 Season 2: Taylor Sheridan Crushed Paramount's Unlikely Vision In Funny Meeting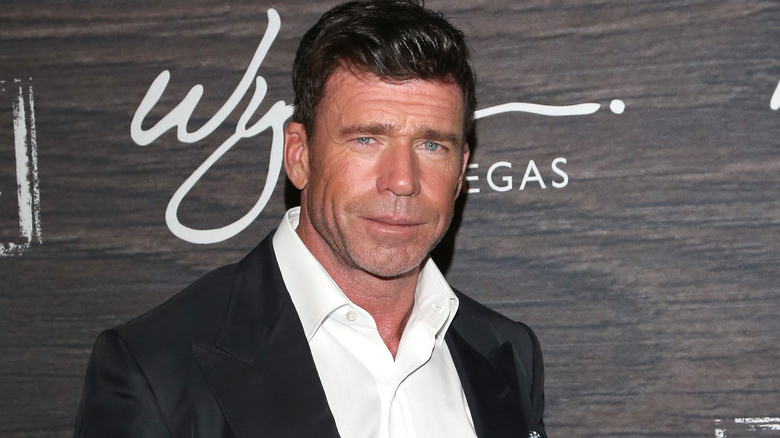 Gabe Ginsberg/Getty Images
Paramount has done well for itself in the "Yellowstone" business. The flagship series still draws in big numbers, and it's spawned several spinoffs, including "1883" and "1923." It's only natural Paramount would want to keep the good times rolling in as many variations as it can, so it's unsurprising the studio wanted to pursue "1883" Season 2.
There's just one problem with that, and obviously, spoilers for a show that ended last year. Pretty much all of the main characters of "1883" are dead by the season finale, so "Yellowstone" creator Taylor Sheridan clearly didn't anticipate moving forward with a second season. Sheridan recalled his meeting with Paramount executives where he had to lay the truth down on them: "I know they read the scripts, but they don't read scripts, so when they read the last episode of 1883, I don't think they digested what had just happened, even though I made it quite clear from the very beginning. The story I heard is [Paramount Global President] Bob Bakish watched it and said, 'wait a minute, she dies! They all die? What do we do in season two?' I said, there is no season two. They're like, there better be a f***ing season two because we already picked it up. I'm sitting here going, guys everyone is dead."
Apparently, they also came up with a pitch to have Shea Brennan (Sam Elliott) survive, but it didn't make any sense. Ultimately, "1883" is a better show with its definitive ending, and it's not like Paramount is short on "Yellowstone" content anyway.
The Bass Reeves story will carry on 1883's legacy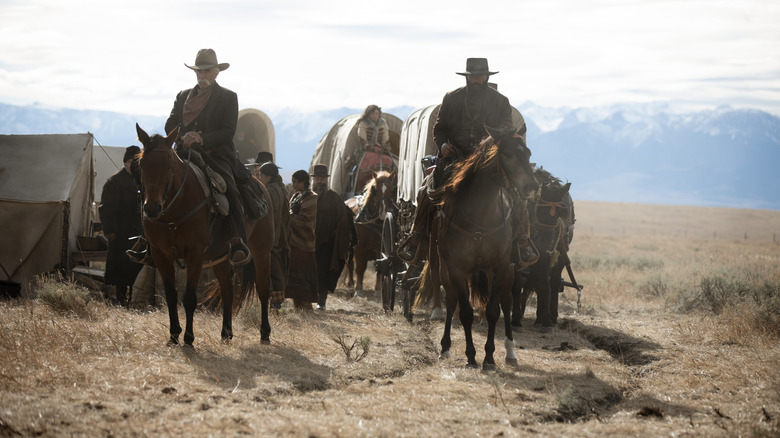 Emerson Miller/Paramount+
A traditional Season 2 of "1883" may not be in the cards, but "Yellowstone" lives on. Paramount+ recently came out with "1923," starring Harrison Ford and Helen Mirren, which tells the story of another generation of Duttons. But for those missing tales from the 19th century, a spinoff of sorts is in the works, originally titled "1883: The Bass Reeves Story." It's now going by the much simpler title, "Bass Reeves."
Bass Reeves was a real-life figure from the Old West. Born into slavery, he eventually became the first Black U.S. Marshal west of the Mississippi. Numerous stories emerged from his exploits, including the fact he arrested over 3,000 criminals, with rumors circulating that he never sustained a single injury. It's even been theorized that Bass Reeves inspired the creation of the Lone Ranger. But now, the man behind the myth is finally getting some attention front and center, with "Selma" star David Oyelowo taking on the lead role. 
There's currently no release date set for "Bass Reeves" yet. The series reportedly started filming in October 2022, but it'll likely air on Paramount+ once everything's been wrapped up. While the "1883" portion of the title has been dropped, who knows if some familiar Dutton faces may swing by while Bass is roaming the countryside. It may not exactly be "1883" Season 2, but it will allow fans to continue exploring that unique time of American history.
And as if that wasn't enough, another "Yellowstone" spinoff, titled "6666," is in the works that will follow the legendary Texas ranch. It's safe to say "Yellowstone" isn't slowing down any time soon.