NCIS' Michael Weatherly Liked Messing With Tony's Hair (& Got Yelled At For It)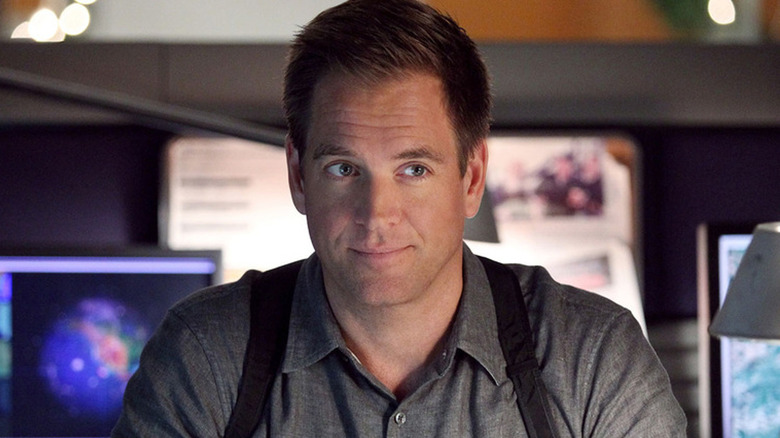 CBS
"NCIS" star Michael Weatherly fought crime as Anthony DiNozzo for 13 seasons on the CBS television series. The sometimes impetuous, but well-meaning character of DiNozzo first appeared on the legal drama "JAG" as one of the fresh faces debuting in the backdoor pilot for "NCIS," titled "Ice Queen" in 2003. But the special agent's look evolved over the years, which can be seen in the way DiNozzo's hairstyle changes.
"So, hair is a really big deal," Weatherly said in a 2007 interview with The Futon Critic. "Like Keri Russell chops off her hair, kills the ratings." Weatherly is referring, of course, to the "Felicity" haircut controversy that Russell sparked when she drastically changed her hairdo for Season 2. But "NCIS" co-creator Donald P. Bellisario was none-too-pleased with Weatherly's obsessiveness over DiNozzo's do.
"Don called me [in Don's voice], 'Goddamn it! Pick a hairdo and stick with it!' So, that changed," Weatherly said during the same interview. "We picked a hairdo, and we stuck with it. Because initially it was all swept back, I was doing all kinds of things." DiNozzo remains a fan favorite, and Weatherly's influence on his character's development was always in play. But did anyone else really think young DiNozzo's hair carried so much weight?
Finding DiNozzo's hairstyle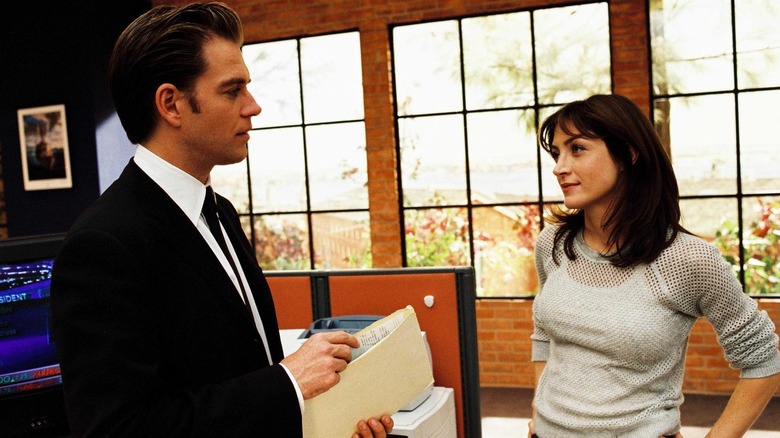 CBS
DiNozzo flanked his "boss" Gibbs (Mark Harmon) right from the beginning on "NCIS." The show's initial episode, "Yankee White" aired for the first time on September 23, 2003. But like the series itself, the character of DiNozzo underwent a multitude of changes over the years. And the special agent's hair was something Weatherly constantly tinkered with. However, there was always a method to the actor's madness.
"Initially, I had this idea," Weatherly said during his interview with The Futon Critic. "I always have the worst ideas, it's true. I had this concept that DiNozzo would be — this is totally my idea too. Nobody else thought this was a good idea. I thought he would be a master of disguise." It sounds like Weatherly may have been inspired by someone like Peter Sellers and the cloak-and-dagger disguises he wore to bring humor to Inspector Clouseau's absurdities in Blake Edwards' "Pink Panther" films.
Surprisingly, though, the "NCIS" star also received inspiration from a more unlikely source. "In the beginning of the show, I tried to do like a different hairstyle in every single scene which really drove everyone nuts," Weatherly said. "Because ["All in the Family" character] Archie Bunker always wore the same shirt and pants." Weatherly went to great lengths for the sake of DiNozzo's hairdo, but the actor only settled on a style after "NCIS" co-creator Donald P. Bellisario yelled at him.
Hair matters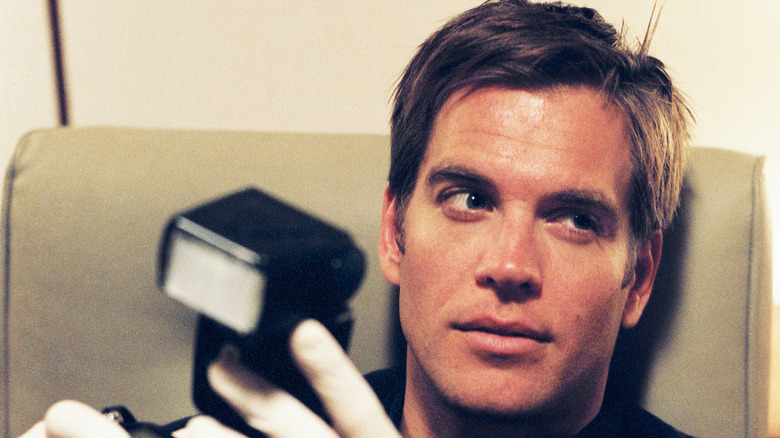 CBS
Weatherly struggled to find the right hairdo for DiNozzo in the early days of "NCIS." But fans might wonder why he put so much emphasis on such a seemingly superficial character trait. "Hair is a big deal on television," Weatherly explained in a 2007 interview with The Futon Critic. And the actor cited a CBS alum's wardrobe ingenuity as one reason he kept playing around with Tony's hairstyle.
"You have the Hawaiian shirt and shorts, that's Magnum [played by Tom Selleck]," Weatherly continued. "There's like signature elements." Turns out "Magnum, P.I" was an inspiration, but Weatherly was also trying to convey the way his character felt through his coiffure. "I had a different hairstyle in every scene, and I would actually build it into the arc of the script, like how Tony was feeling that day," Weatherly said.
"And then I started backing myself into personality deficits that he might be experiencing, little blind spots that he had socially," Weatherly continued. "And that the hair was some kind of manifestation of his insecurity." Despite Weatherly's best intentions, Bellisario had reached his boiling point when it came to the actor settling on a haircut for DiNozzo. But once Bellisario chewed out Weatherly over the phone, DiNozzo's hair fell in line.