Why Kate Egan From Power Looks So Familiar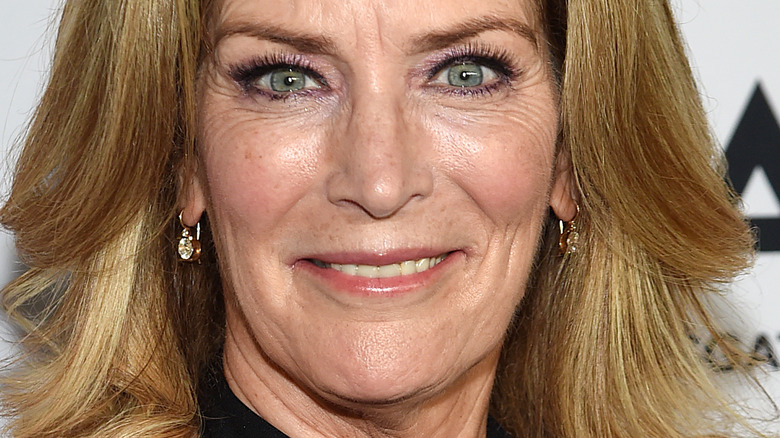 Jamie Mccarthy/Getty Images
Created by Courtney A. Kemp, the Starz crime caper series "Power" stayed consistently in the upper echelons of cable viewership rankings throughout the entirety of its six-year run. Between 2014 and 2019, few stories on television were able to mobilize the same amount of interest and breathless anticipation among as wide of a fanbase as the trials of James "Ghost" St. Patrick (Omari Hardwick), his New York City drug business associates and rivals, and his family.
In addition to the dependably gripping writing by Kemp and company, "Power" drew much of its power from a mighty ensemble cast. Between regulars, recurring stars, and special guests, the actors on the show always made sure that the stakes of the action felt real, from the steely and nuanced work by Naturi Naughton as Tasha St. Patrick to the scene-stealing intensity of Joseph Sikora's Tommy Egan to the rich central performance by Hardwick himself anchoring it all.
It's really no surprise that, when the success of the series prompted Starz to produce new "Power" spin-offs or "books," the choice of format was to angle on specific, originally supporting cast members on each one, with "Book II" focusing on Tariq (Michael Rainey Jr.), "Book III" looking back on the early years of Kanan Stark (Mekai Curtis), and "Book IV" following Tommy. For the latter series, the veteran actress who played Tommy's mother Kate on the original "Power" made a ceremonious return. Here are a few projects where you might have seen her before.
Patricia Kalember cut her teeth on soap operas and TV movies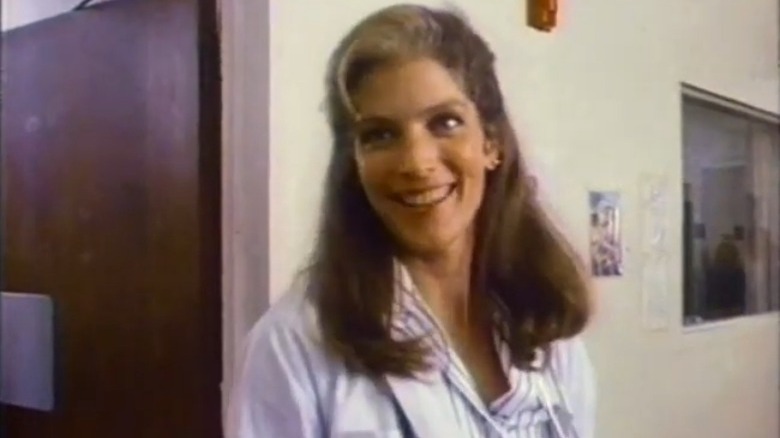 CBS
The actress who plays Kate Egan is Patricia Kalember. Born in Schenectady, New York in 1956 (via Film Reference), Kalember was a fan of acting from a young age, yet briefly flirted with a law career before opting to join the theater program at Indiana University (via Someday Productions). Professionally, she got her start in the 1980s as a soap opera actress, first with a two-year recurring run as Meredith on NBC's "Texas," then as regular Merrill Vochek on ABC's "Loving." The experience led to her being cast as a lead on the 1986 CBS medical drama "Kay O'Brien" (pictured above), playing the titular role of a put-upon second-year surgical resident at a fictional New York City hospital. The show was unsuccessful and lasted for only eight episodes, but Kalember was able to parlay it into another primetime regular casting, this time as Joanna Farrell on the ABC workplace sitcom "Just in Time," set at a California magazine office. It ran for six episodes.
In addition to those early experiences on daytime and primetime shows, Patricia Kalember also had a significant run between the eighties and nineties as a staple of made-for-TV movies. She played Andrea Newman in the 1988 ABC film "Little Girl Lost." She was also Alexandra, one of the three unsuspecting biological daughters of Arthur Patterson (Donald Moffat), in NBC's "Kaleidoscope," as well as Linda, the sister of protagonist Shari, in NBC's "Shattered Trust: The Shari Karney Story."
Her first big mainstream break came with Thirtysomething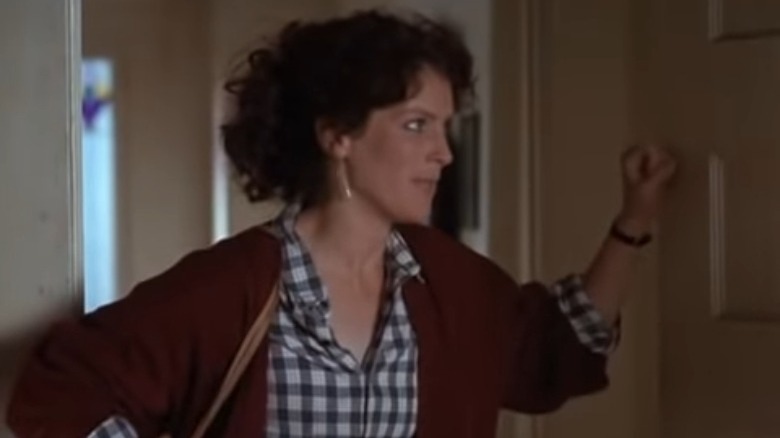 ABC
The late eighties were a highly momentous period in the history of American television. All in all, you could describe it as a period in which the stories told in mainstream entertainment began to really grapple in a serious way with the changes in the country's culture over the preceding two decades. And one show that was particularly emblematic of this shift was ABC's "Thirtysomething," which charted, in real time, the process of disenchantment and emotional development undergone by the baby boomer generation as it marched into adulthood.
Lauded by critics at the time as one of the pioneering examples of artistic-leaning TV (via Museum of Broadcast Communications), the hourlong drama from Edward Zwick and Marshall Herskovitz followed the daily lives of a group of friends in their thirties in Philadelphia, PA. One of the characters who most clearly exemplified the underlying sense of melancholy and disaffection at the heart of the series was Gary Shepherd (Peter Horton), a college professor and serial womanizer whose freewheeling approach to life has resulted in commitment issues and a lack of direction in adulthood. Gary's character is eventually changed by his relationship with Susannah Hart, a shy social worker who becomes his girlfriend and the mother of his child. 
Susannah, who appeared on 15 total episodes between Seasons 2 and 4, was Patricia Kalember's big mainstream breakthrough role, and cemented her place in the late-20th-century American imagination by embodying the new challenges of post-gender-revolution married life alongside Gary.
She joined the ranks of TV icons as one of NBC's Sisters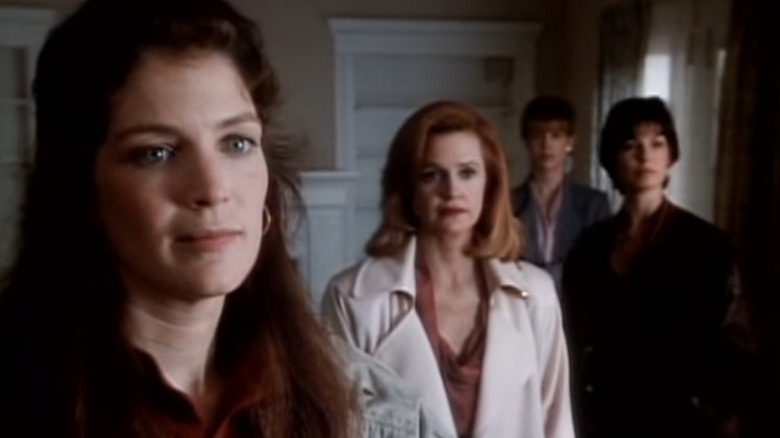 NBC
In the years following her "Thirtysomething" bow, Patricia Kalember continued to work consistently, appearing in the films "Jacob's Ladder" and "Big Girls Don't Cry... They Get Even," among others. It was also during that time that she nabbed what would become her most notorious role, and catapult her into the ranks of bonafide icons of American TV: Georgiana "Georgie" Reed Whitsig on NBC's "Sisters."
Created by Ron Cowen and Daniel Lipman, "Sisters" can be listed among the most popular family drama series of all time, having aired a total of 128 episodes across six seasons which consistently pulled in high ratings and scored major awards attention. The show follows the lives of four sisters living in the village of Winnetka, Illinois, as they cope with interpersonal tribulations and the day-to-day challenges of modern womanhood — nearly uncharted territory for primetime TV dramas, mind you, at the time "Sisters" began airing in 1991.
The sisters, Georgie, Alex, Teddy, and Frankie, were respectively played by the powerhouse quartet of Kalember, Swoosie Kurtz, Sela Ward, and Julianne Phillips. Although Alex and Teddy were the two more central figures, Kalember's Georgie was an anchor for the Reed family and for the show as a whole. Mature, levelheaded, dependable, and satisfied in her life as a homemaker and occasional realtor, she was the nurturing, almost mother-esque figure to whom the other sisters tended to turn in times of overwhelming uncertainty.
She played the late Colleen Hess in Signs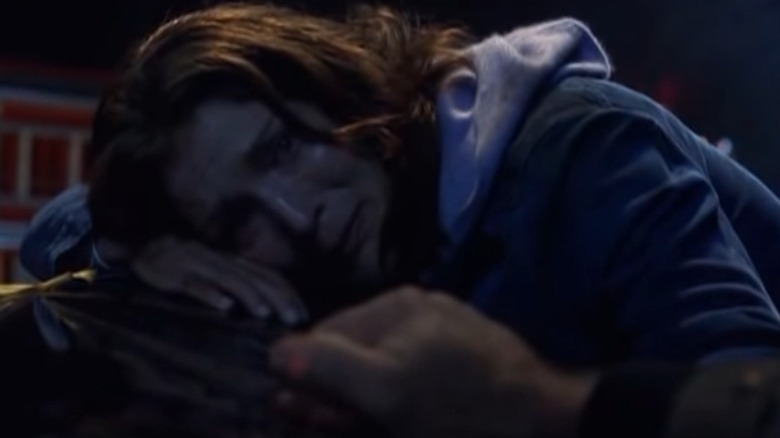 Buena Vista Pictures Distribution
A landmark film of 2000s pop cinema, M. Night Shyamalan's "Signs" is remembered very differently, depending on who you ask. Some regard it as a genre masterpiece, while others deride it as a corny, poorly aged schlock fest. 20 years on, the primary interest of "Signs" just might lie in what it reveals about the sensibilities and obsessions of its ever-controversial, ever-fascinating director — more specifically, how it illustrates his proclivity for always believing in his stories, wearing his heart on his sleeve, and insisting upon the pursuit of heady themes.
As a case in point, although "Signs" is nominally an alien-invasion thriller, a more attentive look clarifies it as a deeply human story about grief, faith, and parental responsibility, with the genre devices serving to propel those themes. In that sense, the most important character in the whole film may be Colleen, the late wife of Father Graham Hess (Mel Gibson) and mother to Morgan (Rory Culkin) and Bo (Abigail Breslin). Although she is already deceased when the movie begins, her absence hangs over the movie and largely defines it. It is the grief for her that causes Graham to have a crisis of faith and the Hess family to be embroiled in fear and anguish irrespective of any supernatural shenanigans. And the flashback scenes with Patricia Kalember as Colleen are the heart of the entire production, with Kalember illuminating and utterly transforming the nature of what we've seen in just a few minutes of screentime.
She was Arthur and Dot's mother Joan on Prime Video's The Tick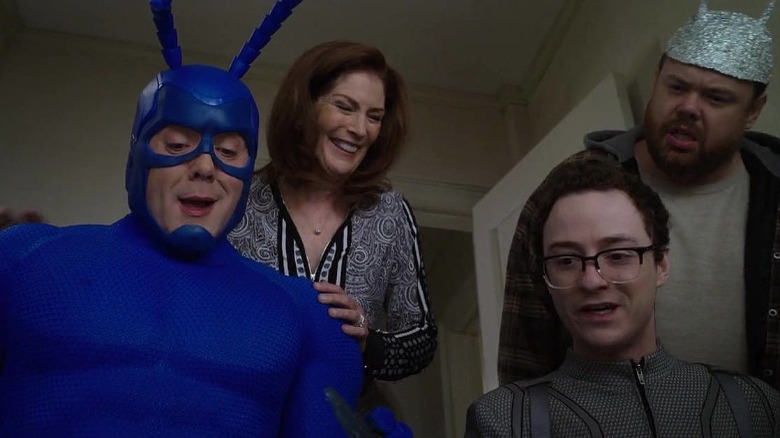 Amazon Prime Video
In the 2010s, Patricia Kalember appeared on a significant number of popular TV series. She nabbed guest spots on "The Good Wife," "White Collar," and "Veep," appeared on the acclaimed HBO miniseries "Olive Kitteridge," and had recurring roles as Dr. Keller on "Blue Bloods," Senator Kate Fletcher on "Madam Secretary," and Marka Nichols, the mother of Nicky (Natasha Lyonne), on "Orange is the New Black." Along with "Power," however, there was one particular show that featured her more than any other in that period, and that was Amazon Prime Video's "The Tick."
This adaptation of the cult-favorite comics by Ben Edlund, developed by Edlund himself, brought the signature offbeat sense of humor of the Tick's stories to a lush live-action canvas, with Peter Serafinowicz doing note-perfect work as the titular overexcited superhero. As in the comics, his trusted sidekick in his efforts to fight the City's evildoers is Arthur, an accountant who later becomes a superhero in his own right. As this iteration delves deeper into Arthur's process of donning a supe rsuit, it also takes some time to look at his family life — specifically, his relationships to sister Dot (Valorie Curry) and mother Joan, played by Patricia Kalember. A relatively minor character on Season 1, Joan becomes more prominent on Season 2, increasingly taking part in her children's crimefighting antics and eventually getting to be one of the primary driving forces of a whole spotlight episode — the appropriately-titled "Joan!"