You May Soon Finally Be Able To Stream This Bruce Willis Classic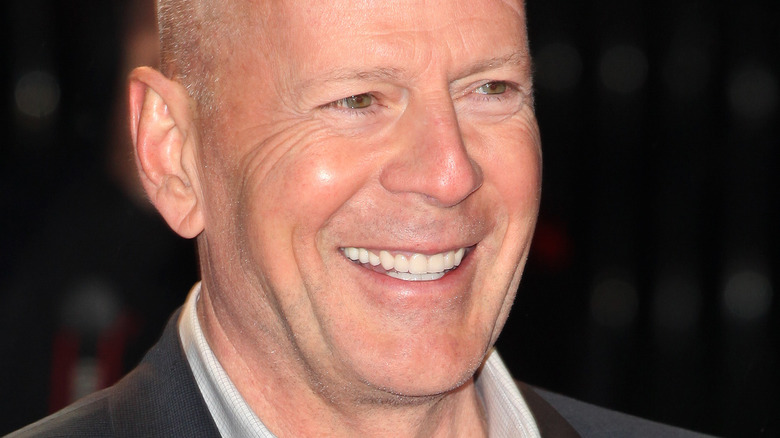 Featureflash Photo Agency/Shutterstock
With more and more networks getting into the streaming game, old favorites are starting to reemerge. Some shows, like "Happy Days," have been relegated to airing on a 24-hour streaming service without any hint that they might end up on an on-demand archive at some point in the future. Other series are spread across several services. Many classic television shows simply aren't available on streaming services, either due to a perceived lack of interest or because housing them isn't financially appealing to their rights owners.
But some shows get lucky, and years later are dusted off and set on their way. The ones that make it to streaming services get a second life, viewed by a whole new generation of fans. For instance, this television chestnut — which co-stars the recently retired Bruce Willis — has finally begun the process of emerging from its home studio's vaults for a spin on a streaming service.
Moonlighting is set and sure of the way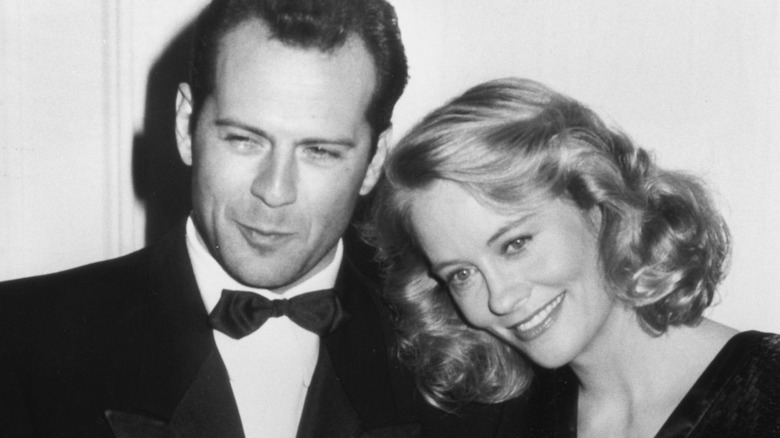 Kevin Winter/Getty Images
ABC's "Moonlighting" lasted for five seasons and became an indelible cult hit on the network throughout its run. The series made Bruce Willis a household name, revived Cybill Shepherd's Hollywood career, and ensured that convention-defying shows like "Crazy Ex-Girlfriend" would someday be possible. "Moonlighting" has long been MIA from cable television and has never been available for streaming; fans only had long out-of-print DVD sets to rely on. But per an October 5 Tweet from series creator Glenn Gordon Caron, "Moonlighting" is being remastered ahead of a long hoped-for streaming release.
One of television's earliest examples of a dramedy, "Moonlighting" revolves around the Blue Moon Detective Agency, an outlet run by bankrupt ex-model Maddie Hayes (Shepherd) and her smart-alecky partner, David Addison (Willis). Maddie and David's love-hate, will-they-or-won't-they kind-of-a-love-story sparks and fuels the sometimes-surrealistic series. "Moonlighting" wasn't afraid to play with genres — there were musical numbers, an episode-long Shakespeare parody, and a metric ton of meta-commentary. Along for the ride are rhyming secretary Agnes DiPesto (Allyce Beasley) and junior detective Herbert Viola (Curtis Armstrong) — whose own relationship becomes central to the tale at hand.
Caron hastened to add that he doesn't know when the series will be added to a service (or even which service it will be added to), but the wheels are finally in motion to bring the show into this century. "It's an ambitious project. Lots of moving parts. And it could take quite a while. But I wanted you to be the first to know," he said.