Reacher's Alan Ritchson Called His Pandemic-Era Audition A 'Nerve-Wracking' Ordeal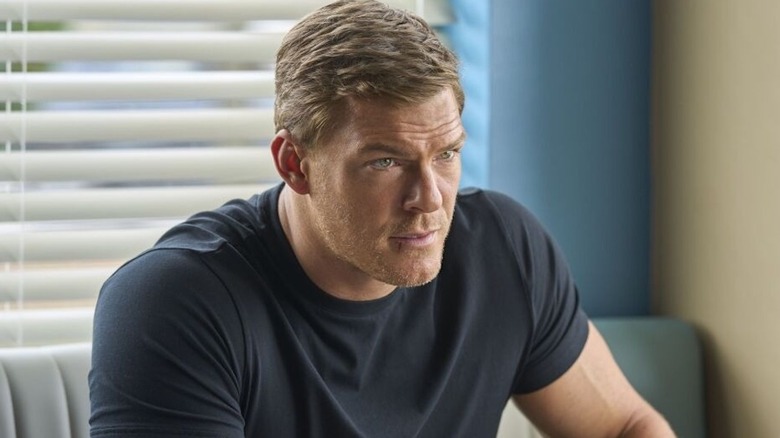 Amazon Prime Video
Among the most high-profile businesses in the U.S. and abroad affected by the COVID-19 pandemic as it took hold worldwide in March 2020 was the entertainment industry, as, among other facets of the business, theaters were temporarily — if not permanently — shuttered worldwide. This, of course, led to a boom in streaming television, but whether a project was a film or television movie or series, productions across the board were affected since processes as simple as in-person auditions were suddenly forced to go digital.
Landing smack dab in the middle of Hollywood's new way of doing things was actor Alan Ritchson, who was trying to land what would eventually become the biggest role of his career to date with the Amazon Prime series "Reacher." As the first series to be adapted from the best-selling crime thriller novels by author Lee Child following Tom Cruise's two "Jack Reacher" films, the pressure was not only on Ritchson to convince producers he was the right person to embody the role but to do via an unconventional means.
"It was all done over Zoom. This was during the pandemic," Ritchson told Empire Online in March 2022. "So, you know, normally you screen test in person, in front of real cameras, sometimes with other actors, and you meet all the producers, all the executives, the studio, the network, and there are no questions as to who you are as a person, and what you're going to be like on set. All that is usually answered by the time you're cast."
But, as Ritchson noted, that wasn't even the most nerve-wracking part.
Ritchson's doubts and fears finally subsided two weeks into filming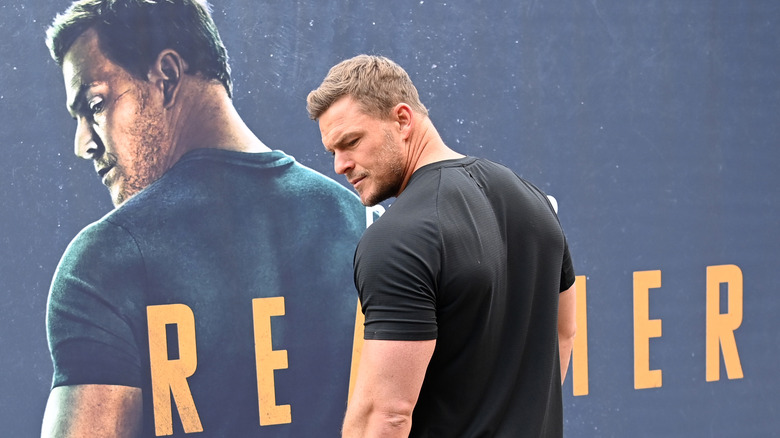 Denise Truscello/Getty Images
While "Reacher" star Alan Ritchson had his doubts about auditioning to play the title character over Zoom at the height of the COVID-19 era, he felt just as much uncertainty with the people who would eventually cast him. "There was a lot of, like, '[Get] out a tape measure and take pictures of yourself barefoot and in underwear' There was a lot of pressure to perform from afar," Ritchson told Empire Online. "You could tell there was a fear of them getting it wrong, or me showing up and not being exactly what I said I was. I [had] to reassure them I was telling the truth about what I would bring to this [and] what I had to offer."
Once Ritchson was cast, he realized he still wasn't quite over the hump, telling the publication how "nerve-wracking" it was to show up for the audition and meet the producers in person for the first time. The actor said that he was scared that the producers would tell him that he didn't make the cut because he might not be tall enough to play Jack Reacher on the Amazon Prime show.
Finally, the actor said, his doubts and fears subsided during filming. "Two weeks in, there were no producers left on set. That never happens. As producers start to feel comfortable and leave town and go back to their other projects, you know you're in good shape," Ritchson told Empire Online. He added that he expects fans to be happy now that he's long settled into his role.