The Rings Of Power Season 2: Intense Fire Breaks Out On Set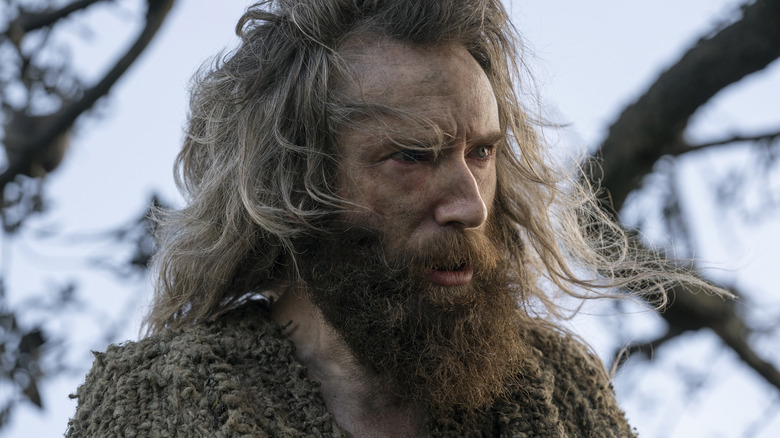 Amazon Studios
The filming of Season 2 of "The Lord of the Rings: The Rings of Power" was abruptly interrupted in the early afternoon of Monday, April 3, when an electrical fire broke out on the set of Bray Studios. According to Deadline, the blaze erupted in a one-story warehouse in the back lot of the U.K. studio.
The fire department was called, and several engines arrived on the scene. They promptly put the fire out without much difficulty, and things appear to have quickly returned to a state of normalcy. Reportedly, the cast even resumed filming within an hour of the fire starting. Nevertheless, images of the fire, some of which were shared on the social media site Fellowship of Fans, show a dramatic scene with plenty of smoke and the charred remains of what once was the storage structure.
The "Rings of Power" crew has spent the last few weeks filming outside its U.K. home base, including stunning locations in San Juan de la Rambla, Tenerife on the Canary Islands. That portion of Season 2 wrapped in late March, but at that point, there were still five months planned before filming fully finished for the season. The fire is an unwelcome hiccup in this ongoing production, but it appears to have been a minor blip — though hardly the only one — on the studio's timeline.
Rings of Power's tumultuous filming history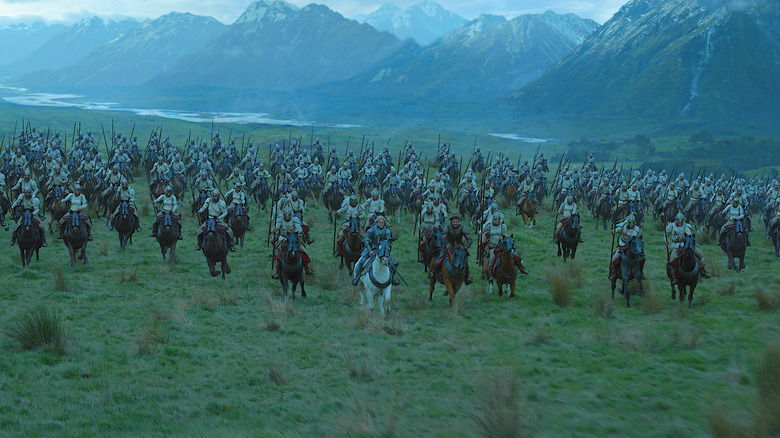 Amazon Studios
"The Rings of Power" has had a fairly turbulent production process throughout its first two seasons. The harrowing journey began in early 2020 when the cast and crew gathered in New Zealand to start filming, only to be promptly shut down by a global pandemic. This closely coincided with an injury to a stunt performer, one of the first major news stories associated with the production. The intrepid group soldiered through these initial challenges and still managed to create a solid Season 1 before announcing that they would be moving their entire operation halfway across the world to film Season 2 in the U.K.
🚨Update: FoF understands that luckily no one was in the building at the time of the fire or close enough to be affected.

The cause of the fire is still unknown. #TheRingsOfPower pic.twitter.com/y7kZ8AGjEd

— Fellowship of Fans (@FellowshipFans) April 3, 2023
Once that gargantuan move was completed, the show started filming the next season in October before Season 1 had finished airing. Things went on comparatively smoothly until a horse suddenly suffered cardiac arrest while rehearsing a cavalry charge scene. The burning of the warehouse a week later is simply an exclamation point on what has clearly been a difficult time for the entire crew. Hopefully, this means the worst is now in the past, and the group can focus on finishing its filming schedule on time as it races toward the second installment in its five-season story arc.