Heathers TV Series Gets First NSFW Teaser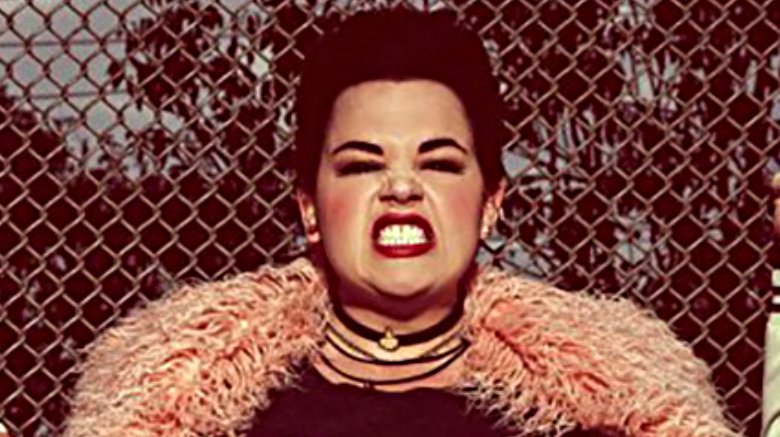 Paramount Network
The Heathers are back, and this time, it's millennial.
Paramount Network revealed the first teaser for the upcoming series based on the 1988 cult classic, set to arrive early next year. Although it's brief, the clip firmly entrenches us in a world where the alpha Heathers dominate the social structure of their high school. It also confirms that the show won't pull any punches, as the teaser features a NSFW catchphrase pulled straight from the original movie. 
Described as a pitch-black comedy, the series will be an anthology, much like FX's Fargo, which The Hollywood Reporter says will follow a new group of Heathers each year. But the 10-episode first season will stick close to the movie. Victoria Cox (Under the Dome) stars as Veronica Sawyer, the character first played by Winona Ryder, while Melanie Field plays Heather Chandler, Jasmine Mathews plays Heather McNamara, Brendan Scannell plays the male equivalent of Heather Duke, and James Scully takes over the Christian Slater role of J.D.
Doherty is expected to make an appearance in the pilot. 
Check out the teaser below, then take a look at some reboots that actually worked in a big way.