Air: Ben Affleck Praises Matt Damon And Jason Bateman's Performances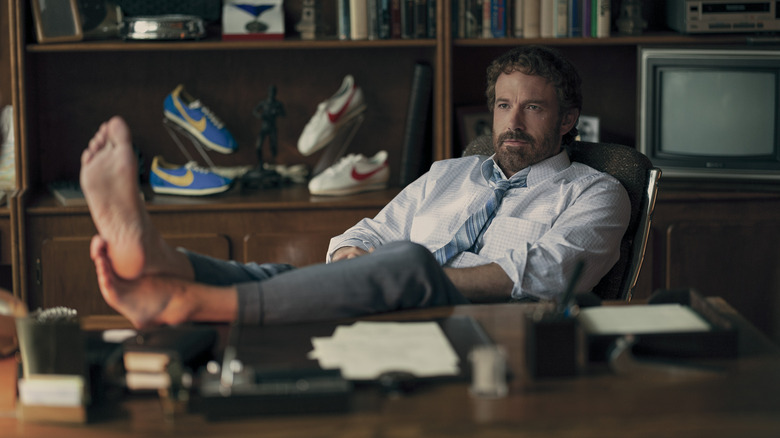 Ana Carballosa/Prime Video
Ben Affleck returns to the director's chair with "Air," depicting Nike's historical and industry-changing partnership with Michael Jordan. The filmmaker already called it the best experience of his life, and how could it not be when he's directing such an impressive cast of actors? Affleck appeared on Jason Bateman's "Smartless" podcast in April 2023, gushing about how he and Matt Damon bounced off one another.
"Jason and Matt are such pros that it was like a dance to watch these two guys together," Affleck said. "They've done so much and so well so that as soon as you start to feel the dolly is late, all of a sudden, Jason's looking in his pocket for something that might be behind him. And Matt looks back, all of a sudden, he makes maybe a little more mournful choice on that line delivery because it's going to give him an extra half step to the turn to where he knows the steady cam is going to come around."
"It was really amazing to see," Affleck said but admitted that he had to reign them in at a certain point as they began setting up shots for the crew. He had to remind them to focus on the scene and not do the crew's job for them.
Bateman and Damon aren't the only performances getting high praise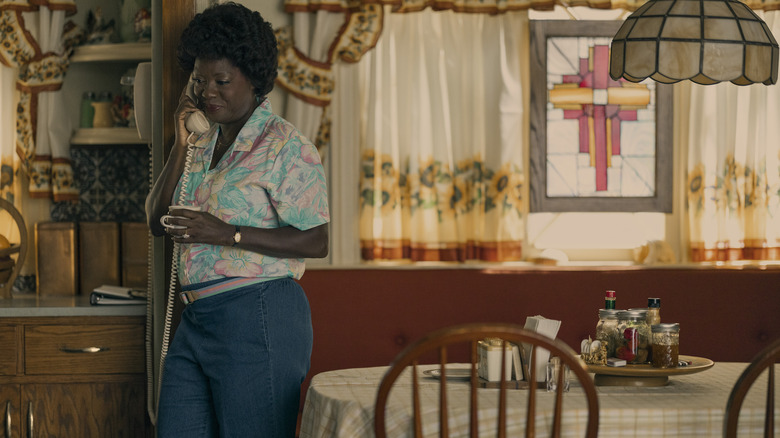 Ana Carballosa/Prime Video
Bateman and Damon aren't the only A-listers on board for "Air," nor are they the only ones Affleck is speaking highly of. Viola Davis, who plays Michael Jordan's mother, Deloris, became the heart of the movie after Jordan himself insisted that "the best actor in the world" played his mom, Affleck told Entertainment Weekly.
"It's easy to [act] opaque," the director said regarding Davis's performance. "It's extremely difficult to be opaque and have the sense that there's an enormous amount of feeling inside, you just don't know what it is. It makes you want to lean in even closer, and that is as good as acting gets." Fellow "Air" cast member Damon even went so far as to call her performance "masterful acting," relating it to what Marlon Brando did throughout his legendary career.
That's high praise coming Davis's way from her director and costar, but it's not surprising, considering how influential the EGOT winner has been throughout her time in Hollywood. The most blasphemous part of the actor's inclusion in "Air" is that Davis has yet to meet Jordan, even after getting the GOAT's blessing and nailing Deloris's portrayal.