Air's Viola Davis Still Hasn't Met Michael Jordan Even After Filming Wrapped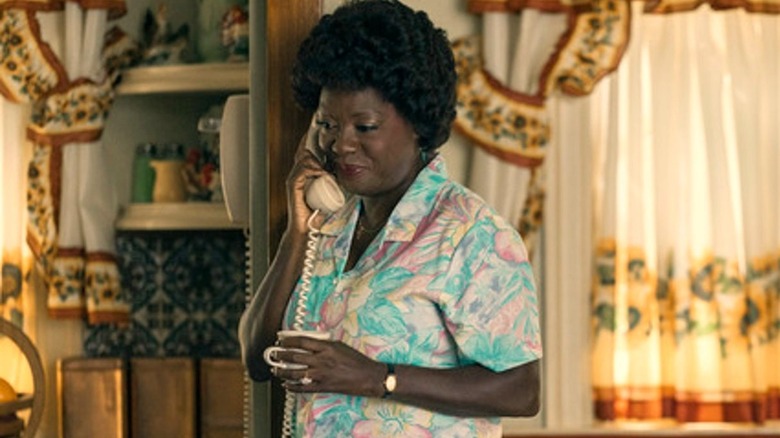 Amazon Studios
When Ben Affleck set out to create "Air," the story of the iconic partnership between Michael Jordan and Nike, he wanted to secure the NBA legend's approval before moving ahead. Jordan had a few requests, most notably his demand that Viola Davis portray his mother, Deloris Jordan, in the film. One might assume that, given the Chicago Bulls star's insistence on this casting, he and Davis go way back. However, that's far from the case. In fact, Davis didn't see him once while shooting "Air."
In a recent interview on "Jimmy Kimmel Live," she said, "I only met Michael Jordan one time coming out of a hotel in New York because his wife was a 'How to Get Away with Murder' fan." Davis recalled being stopped on the street by Jordan, who informed her just how much his wife and mother-in-law enjoyed the drama series. She said, "That was my only contact with Michael Jordan until I heard he wanted me to play his mama."
Therefore, when Affleck approached Davis about Jordan's request, she felt flattered, but also stressed: "How do you say 'no' to Michael Jordan? And hope to get free Nikes?"
Viola Davis had big shoes to fill as Deloris Jordan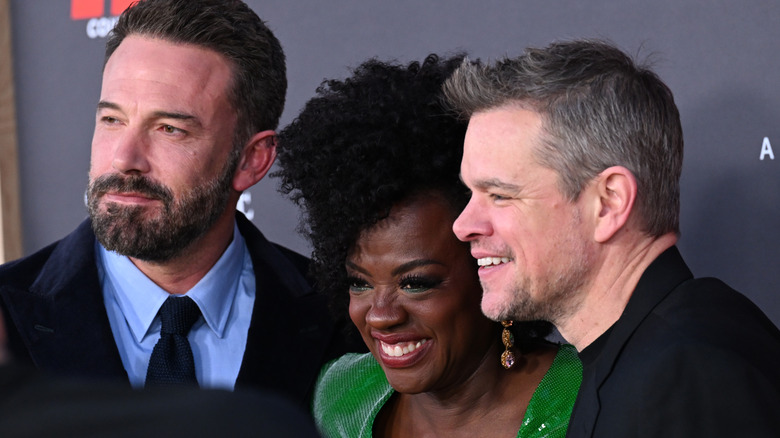 Albert L. Ortega/Getty Images
Despite Viola Davis' vast background as an actress, which includes six seasons helming "How to Get Away with Murder," taking on the maternal role in "Air" was a nerve-wracking experience. She might not boast top billing in the movie, but her character of Deloris Jordan is inarguably the most influential individual seen both on-screen and in Michael Jordan's life. 
It was his mother who urged him to attend a meeting with Nike, even though he had his heart set on a partnership with Adidas. It was also Deloris who ironed out the terms of his contract, which allowed Nike to use his name on products in exchange for a hefty sum of money.
Upon being offered the role, Davis was determined to depict Deloris as accurately as possible. She conducted extensive research on the kind of woman Jordan's mother is, and loved everything that she discovered. In an interview with People, Davis said, "I use the term zen neutrality with her. Someone who just moves calmly through life, making major decisions, slaying dragons, making dreams come true. But doing it calmly and succinctly."