Ben Affleck Says Directing Sports Drama Air Was The 'Best Creative And Personal Experience' Of His Life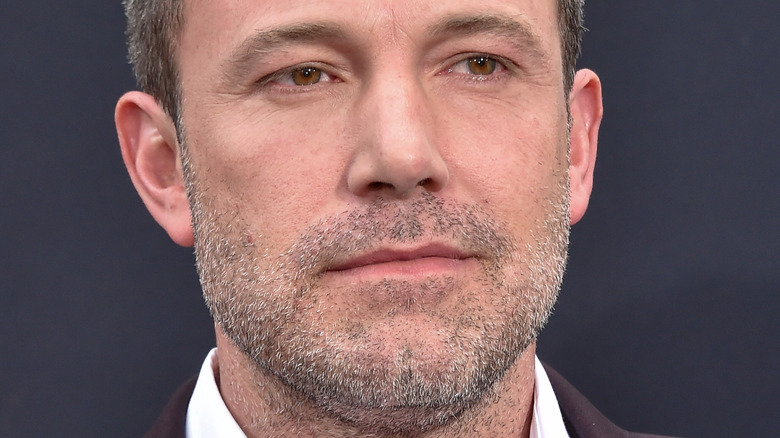 DFree/Shutterstock
While there are plenty of moviegoers who know Ben Affleck for his performances in such films as  "Good Will Hunting," "Shakespeare in Love," and "Batman v. Superman: Dawn of Justice," many might be unaware of his prolific directorial career as well. Beginning in 2007 with the Oscar-nominated "Gone Baby Gone," Affleck has continued to direct and star in such acclaimed films as 2010's "The Town" and 2012's "Argo," with the latter film winning best picture at the Academy Awards. And now, following a lengthy directing hiatus after the 2016 box office flop "Live by Night," Affleck is returning to the director's chair for his newest film, "Air."
The biographical drama will tell the story of how Nike and Michael Jordan joined forces to birth the famous Air Jordan brand. Originally finding itself as an unproduced screenplay by Alex Convey on The Black List, and originally entitled "Air Jordan" (via Deadline), Affleck and Matt Damon found interest in the project, with the film set to be the first production under their new company Artists Equity (via Variety). And if Affleck's excitement over the project is a sign of anything, then we're in for something truly special. 
Affleck hopes for more experiences like this in the future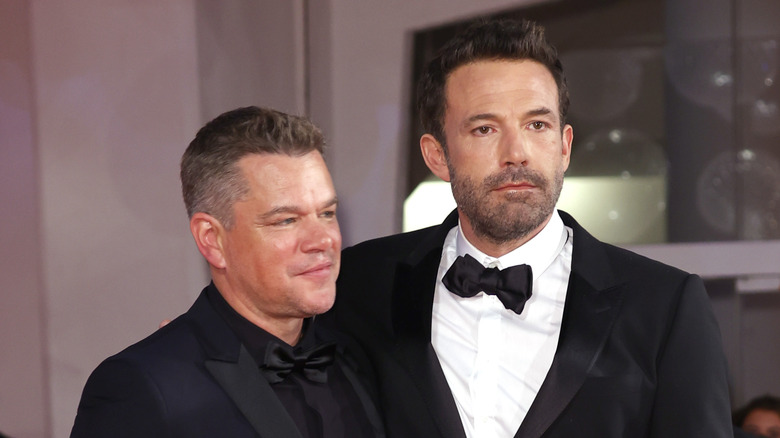 John Phillips/Getty Images
Ben Affleck's upcoming film "Air" is already showing signs of a promising addition to the director's catalog. Along with being the first film to be made under his and co-star Matt Damon's new production company Artists Equity, the film has also received the support of Amazon Studios in distributing the film theatrically, according to The Hollywood Reporter. Talking to The Hollywood Reporter, Amazon Studios and MGM head Jennifer Salke commented, "Ben, Matt, and this all-star cast have delivered a fantastic film that will move, inspire and entertain audiences around the globe."
But perhaps no one is as enthusiastic as Affleck himself. The director, star, co-writer, and co-producer told The Hollywood Reporter, "The movie was an extraordinary experience where we had the honor of working with some of the best cast and crew in the business, all of whom brought passion, persistence, and creativity to a collective effort at recreating a remarkable and aspirational story." As his company expands in the coming years, Affleck aims to keep such momentum going, stating, "This was the best creative and personal experience of our lives and we look forward to many more like it." 
Per Variety, Amazon will be handling the film's global release on April 5, 2023, ahead of its unannounced streaming run, when Warner Bros. will give the film additional international distribution.