Paddington 3 Is Actually Happening - This Time In Peru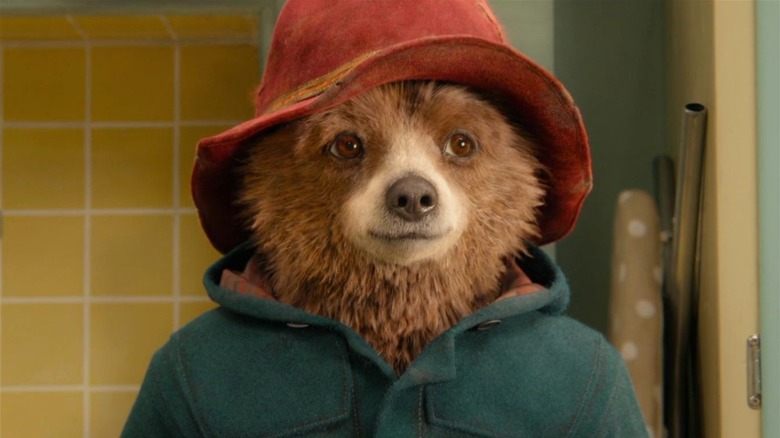 Studiocanal
Sweep away your Tyler Rakes from "Extraction 2" and calm your Nick Fury and the "Secret Invasion." There's only one hero we should all be excited to see on the way, and boy, does he love marmalade. Yes, consistent CGI heartstring-puller Paddington Bear will return for a third film, only this time without director Paul King handling the charming little fluff ball. Attached purely in the executive producer capacity, he will instead be getting replaced by Dougal Wilson, who will be stepping behind the camera to call the shots as politely as one should to a talkative bear.
Now given just how ridiculously charming the first two films were, there's understandably a bit of pressure heading Wilson's way for the third film. After all, what could beat the added supportive star power of Brendan Gleeson as a grumpy prison chef and a particularly nefarious Hugh Grant causing bother for our favorite bear (sorry, Pooh)? Well, one place to start would be where it all began. That is to say, the deepest, darkest Peru, and the origin of our raincoat-wearing hero that could see Paddington finally get in touch with his roots.
The cameras start rolling in July for Paddington 3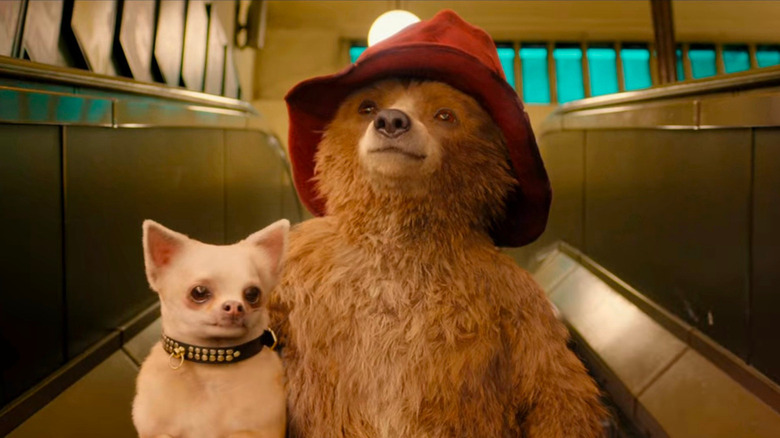 Studiocanal
According to Deadline, the third installment to the franchise that melted even Nicolas Cage's heart will see Paddington headed back to his birthplace. It's an easy route to take, given that the last film ended with a visit from Aunt Lucy (Imelda Staunton), who traveled to see her nephew and the birthday present he'd bought for her. Do excuse us; we appear to have something in our eyes.
Besides being executive producer, Paul King has conjured up a story along with Simon Farnaby and Mark Burton. Burton will pen the script along with Jon Foster and James Lamont, with shooting set to start on July 24. Details so far are being kept under wraps — or most likely, a bright red hat where sandwiches are stored. As for the cast, there's no confirmation on who will be returning to join the bear on his journey, but fingers are firmly crossed that Ben Whishaw, who still seemed enthusiastic about returning, will be stepping back into the recording booth to lend his vocal talents to Paddington. Anyone else taking the job is, well, quite frankly, unbearable.