Succession Season 4 Episode 2 Recap: Roy Family Power Rankings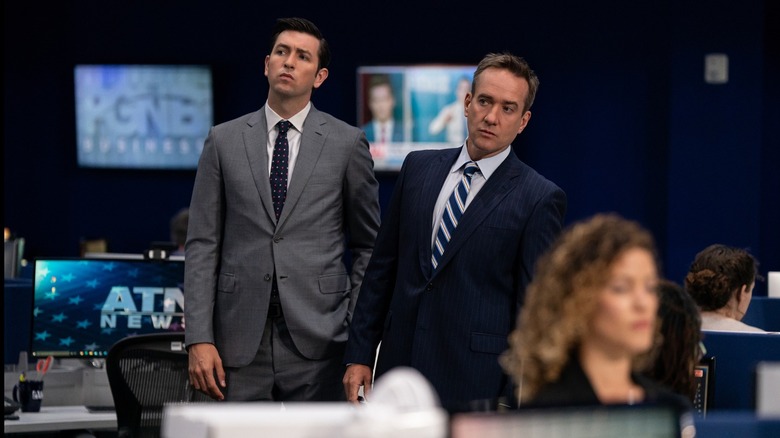 Macall B. Polay/HBO
The Season 4 premiere of "Succession" found the three main Roy children — Kendall (Jeremy Strong), Shiv (Sarah Snook), and Roman (Kieran Culkin) — united against their powerful father Logan (Brian Cox), but the second episode, "Rehearsal," focuses on the cracks in their alliance. On the eve of Waystar Royco's intended sale to GoJo, Kendall, Shiv, and Roman all take phone calls and send texts in secrecy, seeing if they can screw their dad over one more time, only to be confronted by the man himself.
The Roy family is a cold, ambitious, bitter collection of people who regularly fight over amounts of money that sound almost made up (ten billion dollars genuinely does not sound real to most people), which is why they're so compulsively watchable. "Rehearsal" ostensibly focuses on whether or not a wildly expensive deal will go through or not, but it also gets into the extremely dark family dynamics of the Roys. So who came out on the top or the bottom this week? Here's the latest Roy family power rankings, from least to most powerful.
Connor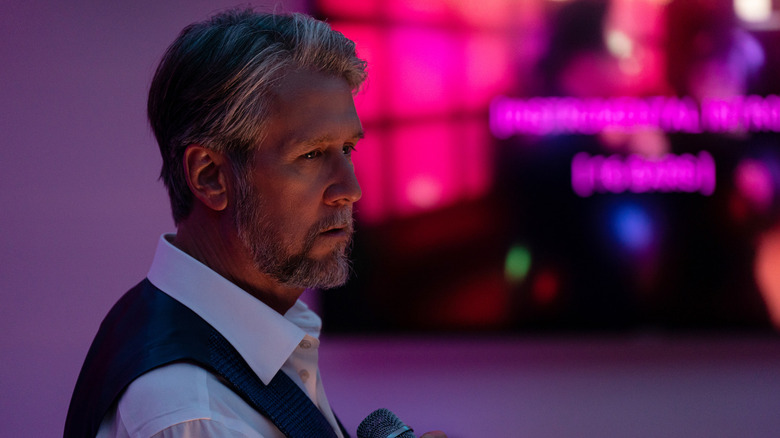 Macall Polay/HBO
It sure seems like Connor (Alan Ruck) is destined to land squarely at the bottom of every single Roy family power ranking. This week, the always-excellent Alan Ruck really gets the chance to shine when his fiancée Willa (Justine Lupe) flat-out panics at their rehearsal dinner and disappears into the night, and then he hits a new personal low: he suggests he and his siblings go do karaoke. (He's "seen it in the movies" and really wants to see what all the fuss is about.)
Watching his siblings squabble over whether or not they should vote no on the GoJo deal, Connor is faced with exactly how useless he is to every single person in his family, leading to a devastating monologue from Connor about how he doesn't "need" love despite that he very, very clearly does. He ends up tattling on his siblings to Logan in between location tracking Willa's "dot" on his phone, but whether or not he does that to bring his family back together or to get his eventual payout is the big question. At least he gets to drink a drink of the people — a Belgian witbier, "not Hoegaarden" — and when he gets home, Willa is still there, because, you know. Connor's still rich.
Greg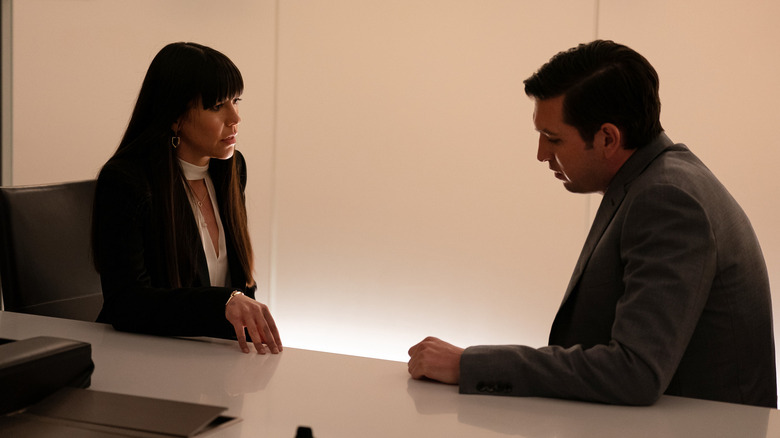 Macall Polay/HBO
Greg's last name is Hirsch, not Roy, which probably means he'll never really be at the top of a Roy power ranking. (He could also be the last person standing. Who knows?) After he shirked responsibility last week when his date got kicked out of Logan's birthday party, electing to have one of Logan's fixers break the news to her instead of facing her, he gets his comeuppance when he has to tell Kerry (Zoe Winters) that she's not going to be an anchor on ATN.
That whole situation goes exactly as well as you'd expect, considering that Kerry is very obviously sleeping with Logan and holds a certain amount of power — but he manages to make up a totally real focus group that didn't like how her arms looked on TV and was made up of imaginary old people. He does, however, get one of the episode's best lines, saying that Logan prowling the ATN floor is "like 'Jaws' if everyone in 'Jaws' worked for Jaws."
Roman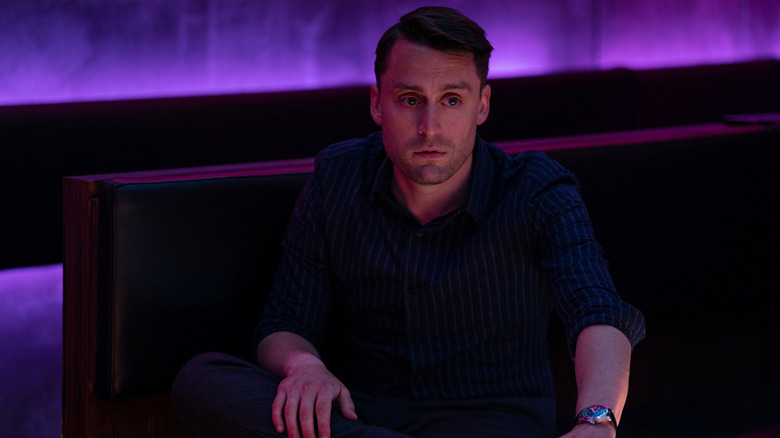 Macall B. Polay/HBO
The Roy kids really want to hate their dad, but deep down, they're still jockeying for his approval. Case in point: Roman, who's accused of betraying his siblings when they find out that he texted Logan to say happy birthday — his very awkward birthday party was the centerpiece of the season premiere — who then reunites with his father at the end of the episode. Logan needs help handling GoJo's CEO, Lukas Mattson (Alexander Skärsgard, who seems perfectly happy to only collect paychecks from HBO for the rest of his life), and thinks Roman can help calm the guy down ahead of the deal.
The fact that Roman even agrees to meet with Logan after the patriarch screwed him and his siblings out of their spots at Waystar Royco speaks to just how desperately Roman still wants a kiss from daddy. Despite still being allied with his siblings on paper, he's now set to see Mattson and help out Logan — and how Kendall and Shiv will feel about that still remains to be seen.
Kendall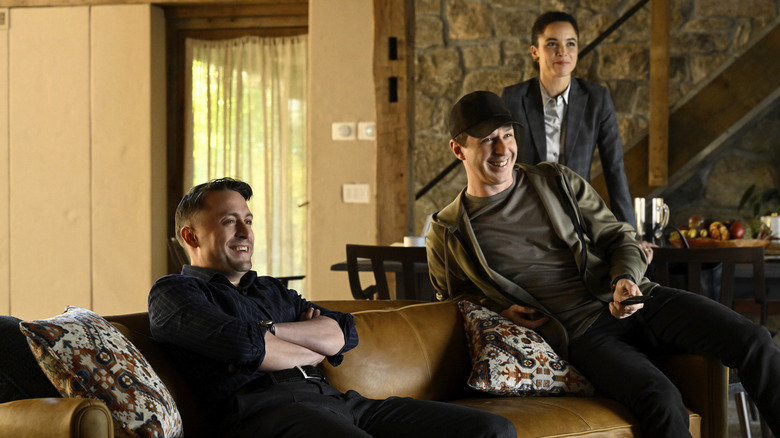 David Russell/HBO
We're two episodes into the final season of "Succession," and Kendall is still... not really doing a whole lot. He does take a secret FaceTime call from Mattson where the Swedish billionaire very clearly tells him that if anyone tries to shake him down for more money to buy Waystar, he'll back out without question, but his siblings are also taking calls on the sly, so that doesn't make him special.
Kendall, like his siblings, is still furious at their father for all of the wrongs he's committed throughout their lives, and while he openly says he loved attacking Logan along with Shiv and Roman, it's still possible he could turn on them. He's just kind of lurking right now, though, and doesn't seem to have a clear goal in mind aside from "have billions of dollars," so for the time being, he's smack in the middle of this power ranking.
Tom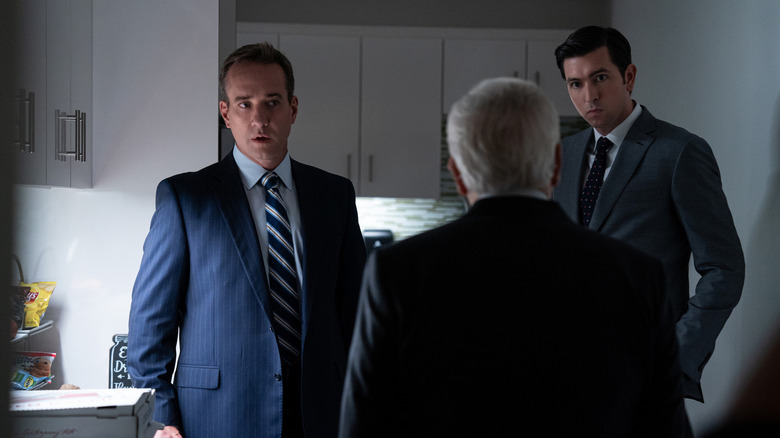 Macall B. Polay/HBO
Logan's "b*tch boy," as his soon-to-be ex-wife Shiv dubs him, is still close to the top of the power ranking thanks largely to his proximity to Logan. In "Rehearsal," Tom Wambsgans (Matthew Macfadyen) is keeping tabs on Logan, literally running out of his car to see what's going on when his deputy Greg tells him the big boss is wandering the floor at ATN. This episode sees Tom dealing with two prominent women in his life — Shiv and Kerry, Logan's ambitious assistant and probable lover who really, really wants to be on-air talent at ATN.
Kerry's audition tape is, to put it lightly, a disaster. (The Roy kids watch it over and over again, reveling in the fact that she stumbles over the copy and weirdly smiles when talking about abducted children.) At first, Tom is tasked with telling Kerry it's not going to work out, but he makes Greg do it instead, telling him that the entire situation is "like Israel-Palestine, but much harder and more important." As for Shiv, Tom is taking Logan's advice and monopolizing all of New York's top divorce attorneys, leaving her in the lurch... which we learn, through Shiv, is exactly what Logan did to his first wife. Tom's still near the top, for now.
Shiv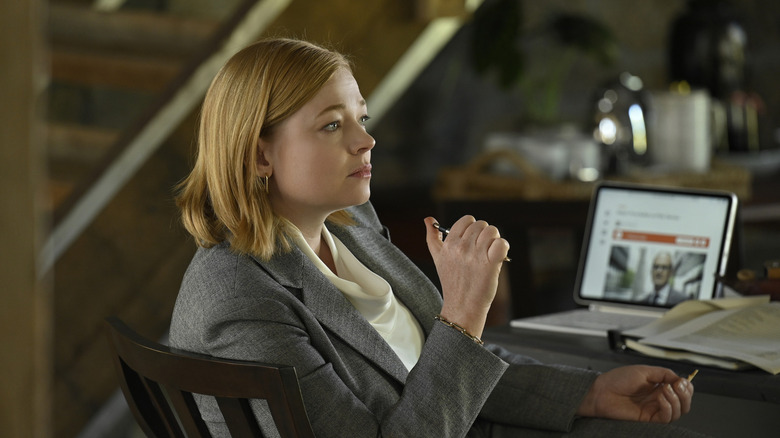 David Russell/HBO
Once again, Shiv is running the show while her siblings basically tag along; this week, she's the one who quietly calls Sandi Furness (Hope Davis), the daughter of a rival media company, and sees if Sandi and her right hand man Stewy (Arian Moayed) want to push Mattson into offering more money. When Stewy and Sandi say they want to meet, Shiv acts as if the entire thing is a surprise, electing not to tell Roman or Kendall that she initiated contact.
Shiv also manages to get in some of the worst digs at her father during their meeting at the karaoke bar, calling him a "human gaslight," but she ultimately comes second in this week's power ranking mostly because she's currently being outmaneuvered by Tom Wambsgans. Once she finds a divorce lawyer who's not already committed to her husband, Shiv should be able to take control of the situation — when push comes to shove, she is smarter than Tom — but unfortunately for her, Logan has Tom's back, not hers.
Logan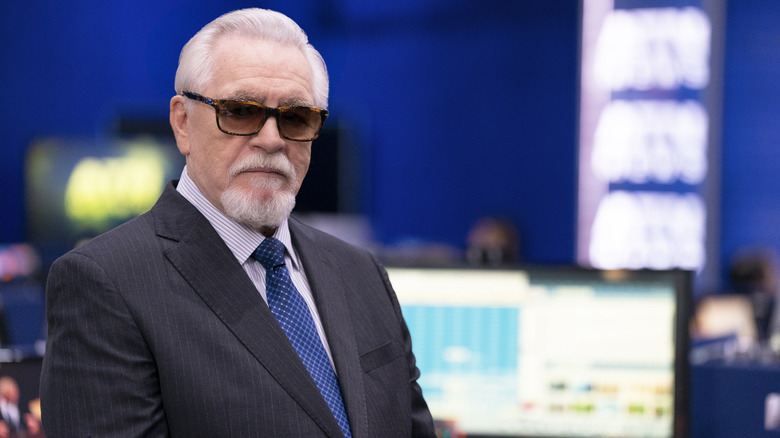 Macall Polay/HBO
After coming in second last week, Logan's back on top, feeling victorious despite his children trying to interfere with the GoJo deal. Over at ATN, he's making sweeping declarations about the stuff he hates, like the chyron font, and after making Tom introduce him, he gives a rousing speech to his employees about how they're the best in the business, calling them "f***ing pirates" and saying they'll have their enemies fall at their feet.
Beyond his professional life, though, Logan shows off just how powerful he is while dealing with his children. Surprising all of them by showing up at the karaoke bar where, moments earlier, his eldest child was sadly crooning Leonard Cohen's "Famous Blue Raincoat," Logan remains calm, cool, and collected even when his kids scream at him. Worst of all, despite them trying to convince him that shaking Mattson down for more money is an amazing idea, he delivers a classically brutal Logan kiss-off: "You're such f***ing dopes. You're not serious figures. I love you. But you're not serious people." Logan rarely stays down for long, and once again, it seems like the Roy kids have an insurmountable hurdle ahead of them as they keep trying to best him.
"Succession" airs on HBO on Sunday nights at 9 PM.