Looper Asks: Which Succession Character Deserves Their Own Spin-Off? - Exclusive Survey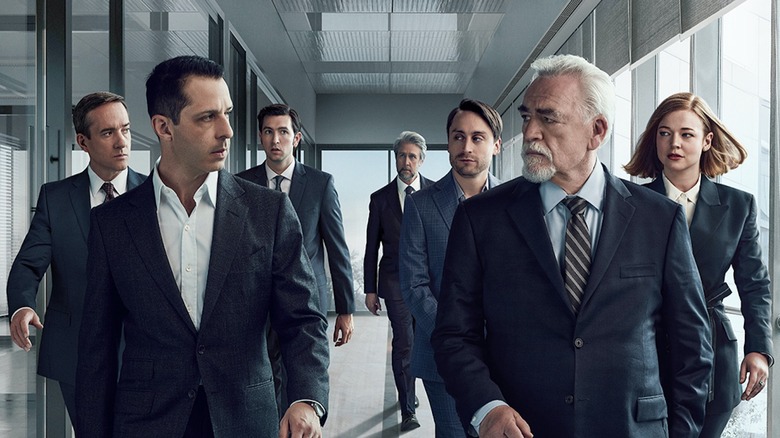 HBO
The end is in sight for HBO's critically acclaimed black-comedy-drama series "Succession," as Logan Roy (Brian Cox) and his children continue to fight tooth and nail en route to a dramatic conclusion in the upcoming series finale — and when the dust settles at the end of Season 4, it seems like a new face will surpass Logan as head of the company.
Though Season 4 is bringing "Succession" to a close, fans will no doubt wonder what the future holds for the Roy family and their cohorts in the aftermath of all this carnage. The door is open to several possible spinoffs, centered around one of the countless characters vying for power within the series.
According to an exclusive survey conducted by Looper, the "Succession" character that fans would most like to see head their own spinoff is none other than Greg Hirsch (Nicholas Braun); Logan's lovably awkward grandnephew who has spent the last four seasons slowly climbing the ladder, despite growing up outside the family's immense wealth. Greg earned 37% of the vote from 2,400 participants, easily establishing himself as the favorite for a hypothetical spinoff. Considering the fact that "Cousin Greg" is perhaps the most likable and charming claimant to the Roy empire (being the only one who still has a semblance of a conscience), it's easy to see why he has emerged as the favorite for a spinoff — even if his claim is not as strong as other characters within the series.
Greg may be the favorite, but fans still want to see Logan and his children score their own spinoffs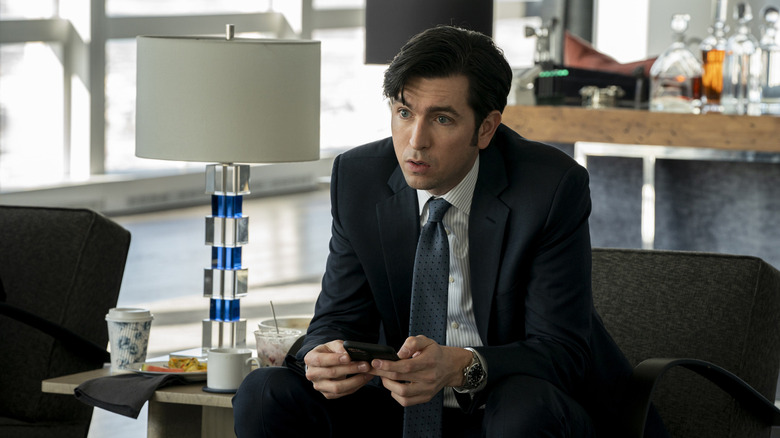 Macall B. Polay/HBO
Although the majority of those polled believe that Greg Hirsch deserves a spinoff, there are still plenty of other characters that fans would love to see explored in a "Succession" spinoff series. Coming in at second place were the Roy siblings, Conner (Alan Ruck), Roman (Kieran Culkin), Kendall (Jeremy Strong), and Siobhan (Sarah Snook ), who earned 24% of the vote. As any one of these siblings could emerge as the next leader of the Roy empire, this kind of spinoff would open up plenty of story possibilities while keeping all of the ugly, backstabbing familial relationships we've come to know and love throughout the series.
Third place went to Logan Roy himself, earning 21% of the vote — though with Logan's advanced age and declining health, it seems likely any spinoff focused on his character would have to be a prequel. Other popular spinoff candidates included Tom Wambsgans (Matthew Macfayden), Siobhan's ambitious husband who has his own schemes for Waystar Royco's news division, ATN, and who earned 12% of the vote; as well as Gerri Kellman (Jean Smith-Cameron), Royco's scandalous counselor, who earned 6% of the vote.
The poll makes it clear that although many fans would like to see the charming underdog Greg be given his own spinoff, there are plenty of characters throughout "Succession" who deserve to see their story expanded, regardless of who sits atop the throne in the series finale.