Brett Ratner Reportedly Claiming He Will Direct Rush Hour 4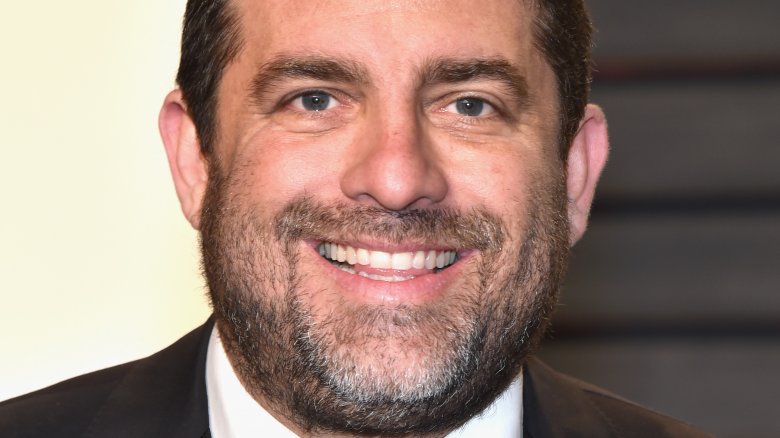 Getty Images
Brett Ratner is gunning for another directing gig, regardless of whether others want him to score it or not. 
A new report by The Hollywood Reporter details that Ratner, the filmmaker behind The Family Man, X-Men: The Last Stand, Tower Heist, and the Rush Hour film series, is claiming he's set to direct Rush Hour 4, despite not actually being confirmed for the job.
Ratner seems to be planning a comeback, hoping for the fourth Rush Hour movie to be his vehicle for redemption six months after he was accused of sexual misconduct. Actress and former model Natasha Henstridge (The Whole Nine Yards, Eli Stone) and Olivia Munn both alleged that Ratner sexually assaulted them.
Sources close to THR indicate that Ratner "has been telling associates that he will direct" the fourth Rush Hour movie, which has put Warner Bros. and its New Line Cinema "in an awkward position," as studio sources insist that he won't direct such a film if there is one. A high-level executive stated in light of Ratner's push for the job, "Brett has been walking around town telling people he's going to direct a Rush Hour movie because it's his only way back in. He's trying to make believe he's employable ... Putting together a movie with him would be 'a suicide mission.'"
But apparently, Warner Bros. chairman and CEO Kevin Tsujihara and film studio chairman Toby Emmerich aren't "prepared to relay that" to Ratner. Warner Bros. declined to comment on Ratner's desire to direct Rush hour 4, and haven't formally ruled him out as a potential helmer for the pic. Marty Singer, Ratner's attorney, also kept mum. 
Rush Hour producer Arthur Sarkissian has reportedly been hoping to make a fourth Rush Hour film, believing that with the right script, lead actors Jackie Chan and Chris Tucker will reprise their roles as Detective Inspector Yang Naing Lee and and Detective James Carter, respectively. Warner Bros., at one point, was on board for Rush Hour 4, confident that another movie was worth creating. When the allegations against Ratner surfaced, however, the studio backed away. 
"The scandal broke and they put a pin in it," Sarkissian said of the Warner Bros. brass' feelings about Rush Hour 4. "I went back [to them] and said, 'I want to do my movie.' They said, 'Fair enough.'"
According to Sarkissian, Warner Bros. has put Rush Hour 4 in turnaround, allowing him to commission a script, which Black-ish creator Kenya Barris was actually approached to write. (Barris is said to have mentioned wanting "no part in the project" if Ratner was involved.) If Sarkissian successful in gathering all the necessary, the studio will have the chance to opt back into Rush Hour 4. 
Sarkissian later confirmed that Ratner is "not attached" to Rush Hour 4, and has no idea why Ratner is telling people he's directing the film. The creative commented that all he's interested in is making "the best movie possible." He wouldn't say one way or the other whether Ratner would actually get back in the director's chair for Rush Hour 4. 
Warner Bros. reportedly maintains that Ratner won't direct a fourth Rush Hour, , one source notes that "no one is willing to tell Brett he's not the director of the picture."
Just another weird day in Hollywood, huh?