Blake Lively's The Rhythm Section Casts Sterling K. Brown, To Resume Production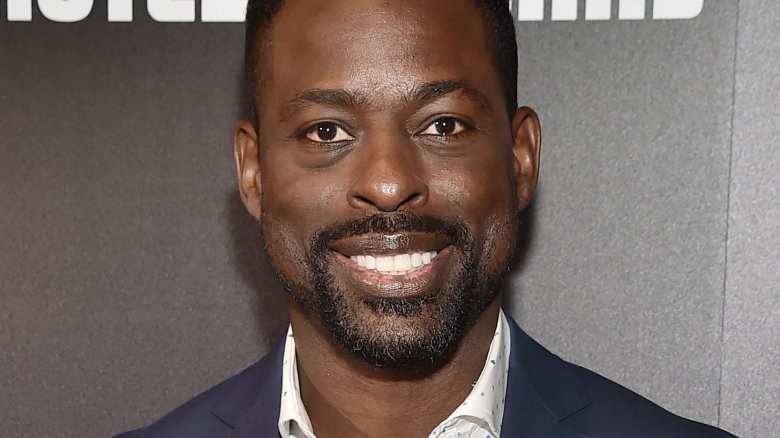 Getty Images
The Rhythm Section is back on — and with a new cast member on board. 
The Hollywood Reporter confirms that Black Panther and This Is Us actor Sterling K. Brown has joined the cast of The Rhythm Section, the spy thriller starring Blake Lively. 
Details on Brown's role are being kept hush-hush with studio Paramount, but we know that he'll brush shoulders with Lively's Stephanie Patrick, a woman who takes on three different identities after she learns the plane crash her family died in wasn't a tragic accident, it was entirely intentional — and she was meant to perish in the incident as well. Jude Law also stars in the film, but, like Brown, his character is a mystery for now.
Brown's casting comes as the film prepares to resume filming following a hand injury Lively suffered. Production on The Rhythm Section was shut down in January of this year after the actress' accident, but was expected to pick up as soon as she recovered. Director Reed Morano, known for her work on Hulu's The Handmaid's Tale, told THR around the time of Lively's initial injury, "She's okay. She's just recovering. The problem is that normally, [with] that kind of an injury, you would have four to six weeks of rehab and then you would wear a splint. We have to go into stunts, so it's very complicated."
Lively later underwent a reparative surgery that didn't go as smoothly as planned; she required an additional surgery to properly mend her injured hand, and thus production was suspended even further, as Lively needed even more time to recuperate before getting back in the movie-making saddle. "Hiatus on the production of The Rhythm Section has been extended due to an ongoing issue with Blake Lively's hand injury sustained while filming an action sequence on the action thriller at the end of last year," the film's producers confirmed in a statement at the time.
Since then, Lively has "made a full recovery." The Rhythm Section is slated to recommence filming next month in Spain. 
Here's what to expect from The Rhythm Section, billed as a female-centric answer to the James Bond film series: "Stephanie Patrick (Lively) is on a path of self-destruction after the death of her family in an airplane crash, a flight that she was meant to be on. After discovering that the crash was not an accident, her anger awakens a new sense of purpose and she rises to uncover the truth by adopting the identity of an assassin to track down those responsible. The new, and lethal, Stephanie Patrick is on a mission to fill the void between what she knows and what she is told."
Before he appears in The Rhythm Section, the Emmy and Golden Globe-winning Brown can be seen in Drew Pearce's Hotel Artemis on June 8 and Shane Black's The Predator on September 14. He's best known for playing Randall Pearson on NBC's hit drama series This Is Us, and recently broke everyone's hearts as N'Jobu, T'Chaka's brother and Killmonger's father, in Marvel's Black Panther. 
The Rhythm Section is still on track for a February 22, 2019 launch.