Blake Lively's The Rhythm Section Shuts Down Production Following Actress' Injury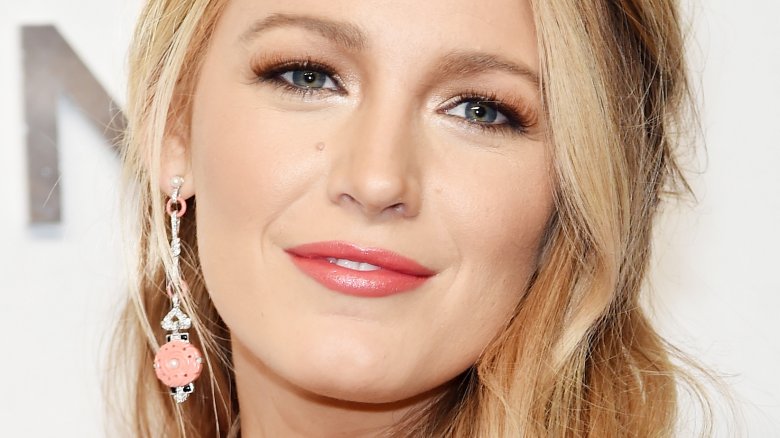 Getty Images
The Rhythm Section is going quiet. 
Production on the Blake Lively-led thriller pic has been suspended, The Hollywood Reporter has announced. The outlet indicates that the film's crew has been "told to find other work" while Lively attends to a hand injury — the main reason for the suspension.
"Hiatus on the production of The Rhythm Section has been extended due to an ongoing issue with Blake Lively's hand injury sustained while filming an action sequence on the action thriller at the end of last year," The Rhythm Section producers confirmed in a statement. 
Lively sustained the injury while The Rhythm Section was shooting in Dublin, Ireland. Production was temporarily halted, giving Lively some room to undergo surgery and properly recuperate. The film's team said at the time, "Paramount, Global Road (formerly known as IM Global), and producers Michael G. Wilson and Barbara Broccoli today confirmed that filming has been temporarily suspended on The Rhythm Section, as Blake Lively sustained an injury to her hand while filming an action sequence. Production will resume as soon as possible."
Unfortunately, Lively's surgery didn't go as swimmingly as one would hope. The actress will reportedly have to undergo another surgery that will require her to take more time off from filming in order to fully recover. 
On January 5, director Reed Morano (The Handmaid's Tale) addressed the situation surrounding Lively and The Rhythm Section's production. "She's okay. She's just recovering. The problem is that normally, [with] that kind of an injury, you would have four to six weeks of rehab and then you would wear a splint. We have to go into stunts, so it's very complicated," she told THR. 
While it's currently unknown when production will kick back up again, an insider relayed to THR that "just under half the movie had been shot" when things first went awry. Another noted that "it could be five months" before the production recommences.
Based on British thriller writer Burnell's Stephanie Patrick novel series, The Rhythm Section fancies itself a female-focused answer to the James Bond film franchise, and centers around Lively's eponymous character Stephanie Patrick. The flick is a contemporary adaptation of the first book in Burnell's four-novel collection, chronicling how Stephanie's life changed before her very eyes. Following the death of her family, who perished in a plane crash, Stephanie discovers that the tragedy wasn't just a horrible accident — it was intentional. Stephanie then strives to unlock the truth behind her family's passing, diving into the world of espionage and taking on the identity of an assassin to track down the monsters who murdered the only people who truly knew her. 
Studio Paramount Pictures previously released a synopsis for the film: "Stephanie Patrick (Lively) is on a path of self-destruction after the death of her family in an airplane crash, a flight that she was meant to be on. After discovering that the crash was not an accident, her anger awakens a new sense of purpose and she rises to uncover the truth by adopting the identity of an assassin to track down those responsible. The new, and lethal, Stephanie Patrick is on a mission to fill the void between what she knows and what she is told."
Jude Law, Daniel Mays, Raza Jaffrey, and Tawfeek Barhom join Lively for The Rhythm Section, which is set for release on February 22, 2019. It's unclear whether that debut date will remain intact following the halt in production.