The Big Bang Theory: Whatever Happened To Alex Jensen?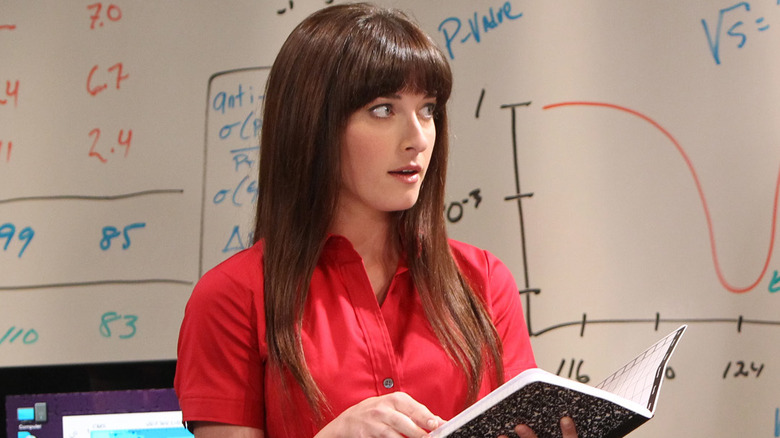 CBS
Alex Jensen (Margo Harshman) was a part of "The Big Bang Theory" for only four episodes, but still managed to make a big impact on some viewers. Despite her short stint on the show, some fans felt she matched Leonard better than Penny, as the two had mutual interests and good chemistry. Penny (Kaley Cuoco) was immediately wary of Alex, Sheldon Cooper's (Jim Parsons) graduate student assistant in Season 6, as the attractive and sweet girl showed obvious interest in Leonard. But Leonard only has eyes for Penny, and even after Alex flat-out asks him to dinner, there's no swaying him.
Alex made it clear that she was hoping to help Sheldon with his scientific work, but he refused to see her as anything other than an errand girl. Despite him sending her to get him food, and her later filing a complaint against him when he attempts to explain to her why she needed to leave Leonard alone, she stuck it out. But after Sheldon sends her to buy his girlfriend, Amy Farrah Fowler (Mayim Bialik) a Valentine's Day gift, she disappears from the show for good. Alex may have left "The Big Bang Theory" after a tumultuous experience as Sheldon's assistant, but Margo Harshman moved on to bigger and better acting roles.
She's played Delilah on NCIS since 2013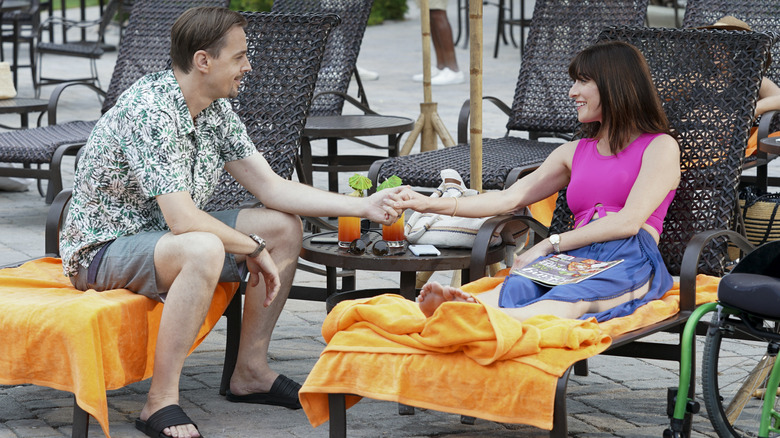 Sonja Flemming/CBS
After her time on "The Big Bang Theory," Margo Harshman stayed focused on television, first taking a guest role in "Bones" as Alison Kidman before co-starring as Lisa in the Amazon Studios series "Betas." The short-lived series ended after the first season, but by then she'd picked up the role of Delilah Fielding on "NCIS."
First mentioned in the Season 10 finale, Delilah is Tim McGee's (Sean Murray) girlfriend. She works for the Department of Defense, specializing in web and information security. A recurring character on the show, an incident in Season 10 left her paralyzed and she's been in a wheelchair ever since. She eventually married McGee, and the two are parents to twins. Delilah still sporadically shows up on episodes, with her most recent appearance in Season 20, Episode 9, and McGee is always excited when he gets to share the screen with her. "I love Margo Harshman," McGee told TVInsider. "She's fantastic. I've always loved the dynamic because it doesn't exist outside of their relationship."
Harshman has also had roles on "CSI: Crime Scene Investigation" and "How I Met Your Father," and co-starred in the 2015 film Toxin, and the 2017 TV movie "Love on the Vines." Her next project is Peter Cannon's "Exposure," a film about obsessive-compulsive disorder and exposure therapy.
Compared to other actors, Harshman prefers to stay out of the spotlight. She hasn't posted on Twitter in a decade, and she keeps her Instagram private.