The Character That Big Bang Theory Fans Thought Matched Leonard Better Than Penny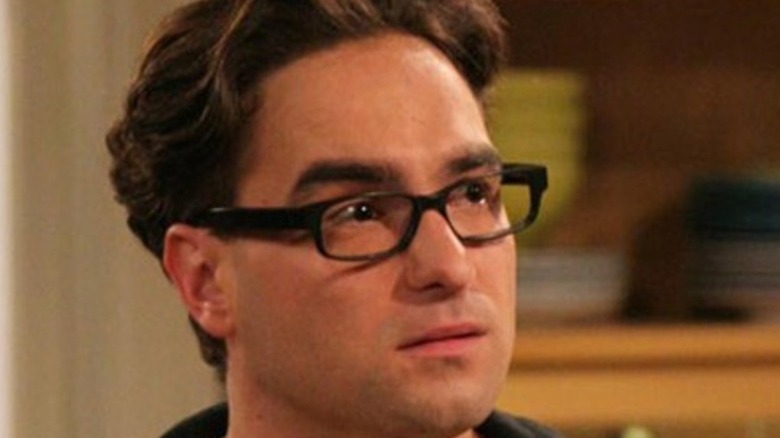 CBS
"The Big Bang Theory" treated fans to some memorable romantic storylines throughout the years. For example, the slowburn relationship between Sheldon Cooper (Jim Parsons) and Amy Farrah Fowler (Mayim Bialik) showed that even the most socially awkward and romantically unavailable scientists could open their hearts and embrace love. Elsewhere, the romantic pairing of Howard Wolowitz (Simon Helberg) and Bernadette Rostenkowski (Melissa Rauch) proved that even inappropriate human beings like Howard could be sweet at times. Of course, at the end of the day, Leonard Hofstadter (Johnny Galecki) and Penny (Kaley Cuoco) will go down in history as the couple that defined the sitcom.
Howard and Penny were the embodiment of an "opposites attract" couple, but that was what made so many fans root for them. Leonard developed the hots for his neighbor during the very first episode of the sitcom and he remained in awe of her until the final one. That said, there are some fans of "The Big Bang Theory" who feel that Leonard should have ended up with another character instead. But who's the one character who's better than Penny in their eyes?
Some Big Bang Theory fans prefer Alex to Penny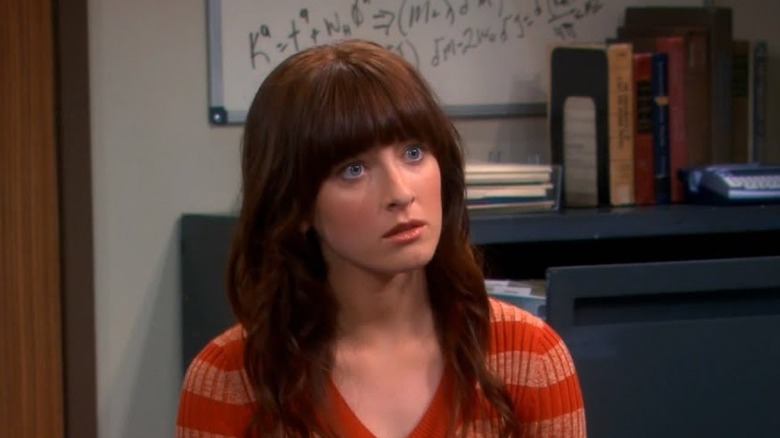 CBS
Critics of Leonard and Penny's relationship believe that they were bad for each other. According to some of the naysayers, they had nothing in common, and Penny sometimes had a tendency to act cold toward him. As such, there are fans over at the show's subreddit who believe that Alex Jensen (Margo Harshman), Sheldon's lab assistant from Season 6, would have been a much fitter fit for Leonard as she was nothing like Penny.
According to some fans, Leonard was only attracted to Penny as she reminded him of his emotionally distant mother. Alex, meanwhile, was more sweet-natured and shared many of his interests. "I'd love to watch Leonard in a relationship with someone who would have loved him equally! Plus, the chemistry between these two actors was great! But, I guess, at the end of the day, Leonard needed someone emotionally unavailable to deeply fall in love with," wrote u/TopAcanthocephala228.
For other fans, Leonard and Alex would have had a healthy relationship — if events worked out in their favor. "With Penny, Leonard is basically bullied, stagnant and afraid all the time. Not even reaching potential. Alex would have empowered Leonard and [they would] be unstoppable together. Like Amy empowered Sheldon," added u/shellchef.
Why did Alex disappear from The Big Bang Theory?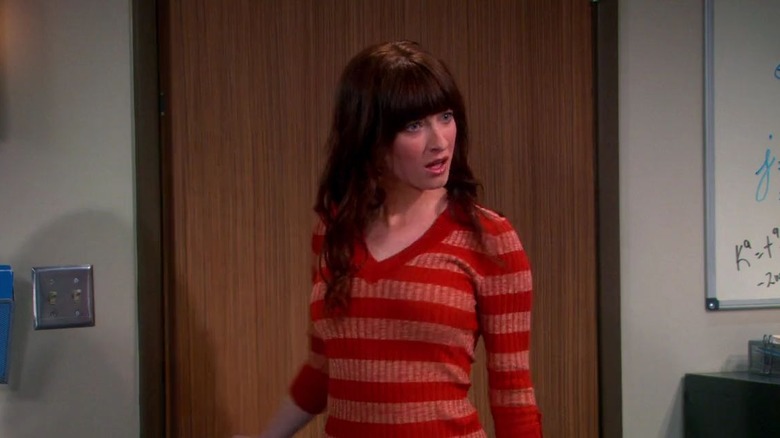 CBS
Unfortunately, Alex didn't stick around long enough for a potential romance between her and Leonard to blossom. The character only appeared in a few episodes during the sixth season and was completely gone from the CBS series by the time Season 7 arrived. While being around Sheldon Cooper would be enough to break anyone down, she seemed to acclimatize to working with him better than most people. So, what exactly happened to her?
Neither "The Big Bang Theory" creators nor Margo Harshman have explained why Alex's time on the sitcom was so short-lived. Like many other characters who have graced sitcoms throughout the years, Alex just disappeared and wasn't mentioned again. However, as the Express noted, it's possible that Harshman left the series due to landing a regular role on "Betas" back in 2013, which was arguably more significant than her supporting role on "The Big Bang Theory." 
Similarly, 2013 was the same year that she joined the cast of "NCIS" (per IMDb), playing a character by the name of Deliah Fielding over the course of 17 episodes until 2021.