Who Played Nevel Papperman On iCarly?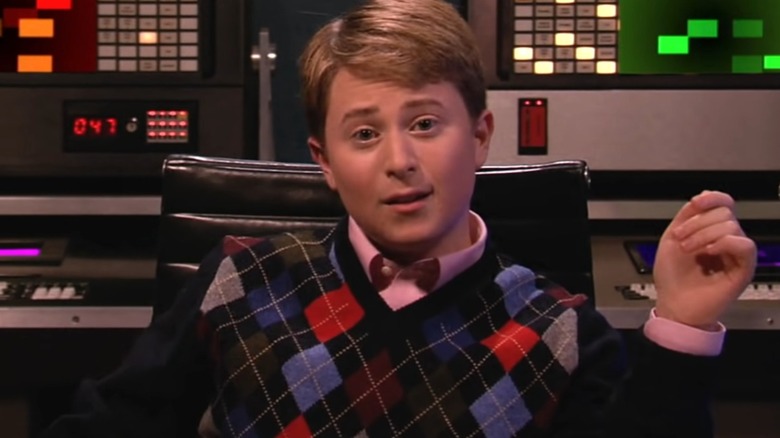 Nickelodeon
Nickelodeon's "iCarly" is a pretty simple show at face value. It's about a trio of friends who've decided to put together a web series, which absolutely explodes in popularity. As a result, they become globally-known celebrities, and all kinds of hijinks ensue. That's really it. The teen sitcom doesn't even have a main villain to deal with. Most folks in the lives of Carly Shay (Miranda Cosgrove), Freddie Benson (Nathan Kress), and Sam Puckett (Jennette McCurdy, who regrets being on the show) are either supportive or indifferent to their online success. Although, if one had to pick someone as the overarching antagonist, it would have to be Nevel Papperman.
The privileged, conniving Papperman makes his "iCarly" debut in the appropriately-titled Season 1 episode "iNevel," where he tries and fails to strike up a romance with Carly. From that point on, he makes it his mission to ensure Carly and her friends "rue the day" they crossed him. Of course, his schemes consistently fail, amounting to him having to return to the drawing board to cook up another dastardly plan. To bring this adolescent wanna-mastermind to life, "iCarly" brought in actor Reed Alexander, who portrayed Papperman throughout the original series as well as the "iCarly" revival on Paramount+.
All these years after introducing "iCarly" fans to Nevel Papperman, Reed Alexander remains synonymous with the role. Looking back, surely it helped that he and Nevel weren't too different.
Reed Alexander had a lot in common with Nevel Papperman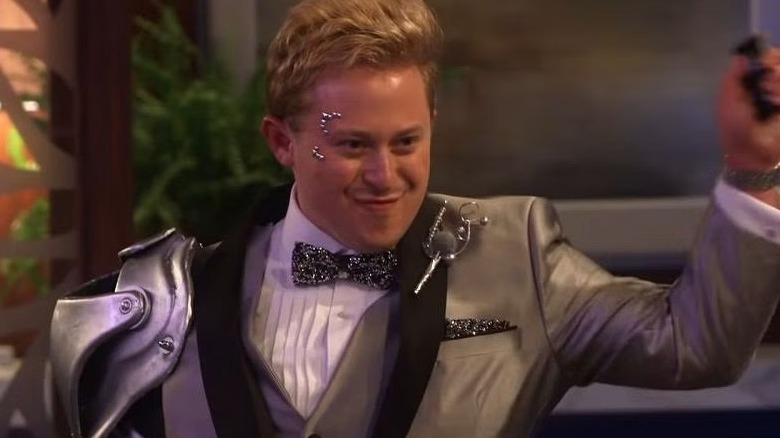 Paramount+
When Reed Alexander first landed the role of Nevel Papperman, he was in his early teens. In the years since he's authored cookbooks, become a journalist, and become well-acquainted with the world of finance. Thus, he's largely left acting behind as he's entered adulthood, but in the eyes of most, he's still known best as the actor behind Papperman. That's just how solid his performances as the "iCarly" antagonist were — performances that meshed well with who he was at that point in his life.
"Growing up, I was very cerebral. I was an avid reader, I was very interested in culture, and I did dress very formally. In those respects, Nevel and I have things in common," he told The Miami New Times. He goes on to explain that the minds behind "iCarly" knew what they wanted Papperman to be, but as Alexander brought the character to life, they went ahead and added some of the characteristics of the actor onto his on-screen counterpart. Nevertheless, as time went on, he admits that his love of acting began to fade, leading him to pursue other endeavors post-"iCarly." He most recently became an adjunct professor at the University of Miami.
If you grew up in the late 2000s into the 2010s and watched "iCarly," odds are Nevel Papperman was a piece of your childhood. For that reason, even though he's no longer a full-time actor, Reed Alexander's pop culture legacy will endure for many years to come.