Invincible Creator Robert Kirkman Has Great News About The Gap Between Seasons 2 And 3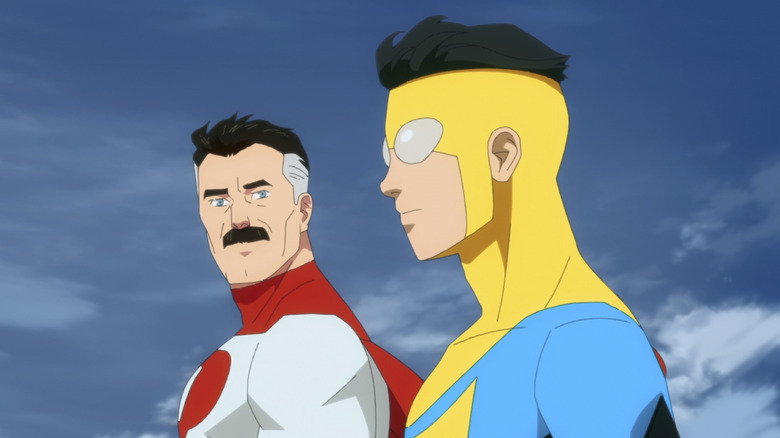 Amazon Studios
Like "The Boys" before it, Amazon Prime Video's "Invincible" shines a different kind of light on superheroes, imagining them as complex, nuanced characters living in a morally murky reality. However, boasting aliens, dimensional rifts, and intergalactic conspiracies, the animated series is able to go to all kinds of wacky places thanks to its unique format.
While critics and fans alike have praised Season 1 of "Invincible," the wait for new episodes has been a long one. However, based on a recent interview with series creator Robert Kirkman, it sounds like once Season 2 does finally premiere, we won't have to wait quite as long for the next installment. Speaking to Collider about "Invincible," he explained that things are "far enough along that there won't be a similar gap between Season 2 and Season 3."
With Season 2 slated to premiere in 2023, that should be happy news to fans who are waiting to see how the series unfolds. 
Kirkman doesn't think we'll have to wait so long for Season 3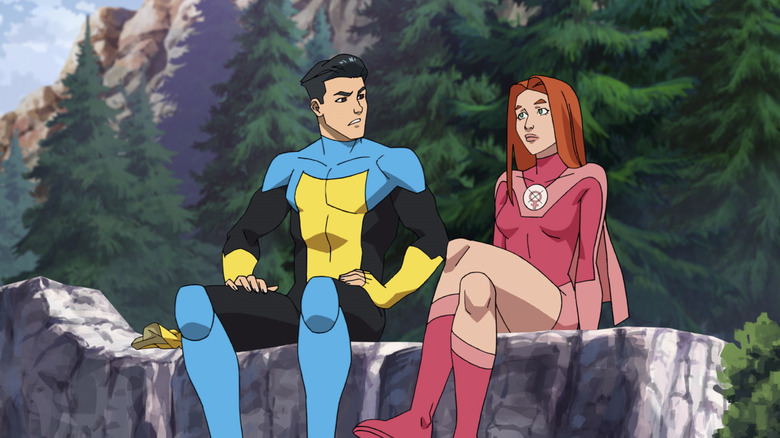 Amazon Studios
Following the March 2021 premiere of the series, "Invincible" fans have been patiently waiting for two years for new episodes. Meanwhile, Season 2 of the series still has only a loose premiere set for later on this year, and viewers still don't have much of a clear window for when "Invincible" Season 2 will drop.
Robert Kirkman is not unsympathetic to fans' desire for more, but he promises that there are better days ahead. "This is the pain. This area right now is the pain for 'Invincible' fans," he explained. "So once we're through this, once Season 2 comes out, hopefully, it should be smooth sailing from there on. There won't be these big, large gaps, theoretically."
Fortunately, the creator does have some fresh details on Season 2 to let "Invincible" fans know that things are definitely moving along steadily. "It's going great," the showrunner said. "I'm seeing full animation now, and we're getting music and stuff put into it, and it's coming along really great." Kirkman went on to add, "And I can't wait for people to finally see it so that they stop asking me about it."