Young Sheldon's Raegan Revord Experienced PTSD Filming S6 Episode 16's Car Scenes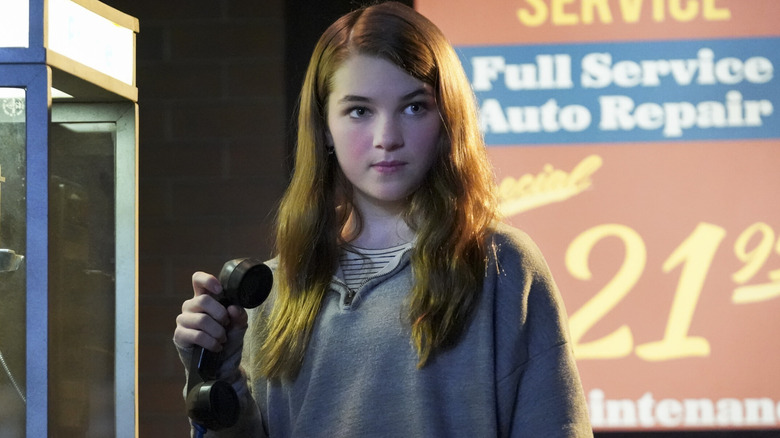 Sonja Flemming/CBS
As far as sitcoms go, one's mind might not immediately go to "Young Sheldon" when it comes to shows with scenes that were deeply difficult for actors to film. After all, the show is usually pretty lighthearted with fairly low stakes, even when it comes to the more dramatic elements. Unfortunately, a traumatic situation from Missy Cooper actress Raegan Revord's past turned shooting one otherwise innocuous episode into an emotionally-draining experience for the young star.
Season 6, Episode 16, titled "A Stolen Truck and Going on the Lam," features Missy once again splitting the "Young Sheldon" fanbase with her rebellious actions. Specifically, the Cooper daughter decides to steal her dad's truck and runs away from home along with Mckenna Grace's Paige. Missy spends most of the episode driving the truck, and filming those scenes proved difficult for Revord, who had recently experienced a terrifying car accident in real life. "On the way to work my mom and I were t-boned by a driver driving under the influence," she revealed in an Instagram post. "The irony here is I'm pretty much in a car for this entire episode, but you know what they say, 'you gotta get back on the saddle.'"
Revord was deeply affected by the accident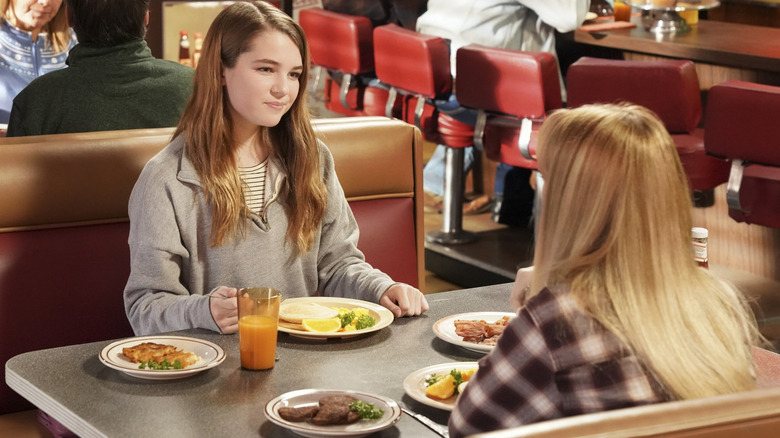 Sonja Flemming/CBS
As Raegan Revord spoke about in her Instagram post following the premiere of "A Stolen Truck and Going on the Lam," she sustained lingering emotional trauma from the car accident she was in prior to filming the "Young Sheldon" episode. "I had full blown panic attacks and PTSD for weeks after the accident and the only way I was able to get through it was because of the most loving and supporting cast and crew," the actress explained. "They checked in with me along the way and never made me feel like finishing filming was a priority, that my well being came first."
Even though filming was difficult for Revord, she was still enthusiastic about the episode and working with Mckenna Grace. "When I read the script I remember being so excited to film it and being even more excited to film it with my friend (who was also instrumental in getting me through some of those tough times- love you Kenny)," the star wrote. Grace shared a warm message in response to Revord's post. "Getting to see how much your show cared for you as an actor AND a human being was really really special," she commented. "So proud of you for fighting through this."
Between the car incident and other previous instances like the "Young Sheldon" stunt that once left Revord crying, one can only hope that the star is in for a more relaxing filming process going forward.