Rip's Yellowstone Actions Call For A Dose Of Humbling In Fans' Eyes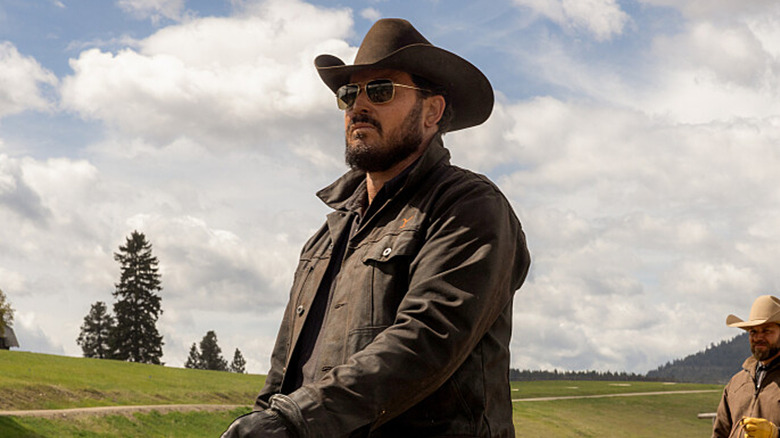 Paramount Network
Though many characters on "Yellowstone" regularly have their words and actions debated by fans, Rip Wheeler (Cole Hauser) seems to often escape this kind of scrutiny. The terror of the bunkhouse and John Dutton's (Kevin Costner) right hand, Rip has been forced to do some pretty awful things to keep the ranch safe, but he doesn't seem to mind, even if he's somewhat haunted by his actions.
Still, despite the popularity of the most dangerous man in "Yellowstone," some fans think that Rip could stand to learn a bit of humility. Noting how the character always seems to come out on top in just about every aggressive situation that he has found himself in, viewers on the r/YellowstonePN subreddit discussed whether Rip's arc has become too predictable.
"So is it a sin for me to say that this show could be better if someone at some point beat the crap out of Rip?" asked u/radaghast555 in their "Yellowstone" thread. "I know many here love him, but I find this character and the situations he's in to be repetitive," the user went on. "I don't mind Rip, but honestly, the wash-and-repeat 'tough guy' thing is getting a bit old for me."
Some fans wish that Rip would get a dose of his own medicine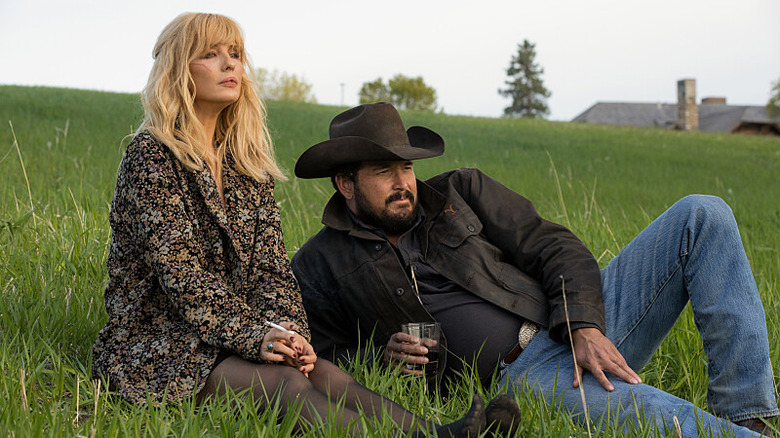 Paramount Network
u/Belmon907 was quick to agree with the OP, noting that both Rip Wheeler and Beth Dutton (Kelly Reilly) have failed to evolve much over the course of the series' five seasons. "I don't disagree. Given his backstory, there is so much they could do with him," the user observed. "But it's turned into Rip being a gruff, grumpy bastard 98% of the show. He and Beth are becoming very one-dimensional."
While the "Yellowstone" writers have found plenty of inventive ways to keep the series stakes rising throughout, it's definitely a fair observation to suggest that some of the characters haven't grown or changed much since the first season of Taylor Sheridan's neo-western series.
"He could certainly use a humbling," said u/Friendly_Ad5727. I agree with that. He treats anyone not named Dutton like absolute trash." While Rip and Beth have a long track record of being the two most loyal characters to John Dutton (Kevin Costner), it's also true that this can make them somewhat one-note as far as their arcs go.
"He's an a**hole and a bully. Kayce was right about that," wrote u/kung-hoo, referencing a line from Kayce Dutton (Luke Grimes) in Season 2 of the popular Paramount series. However, it's worth considering that "some people change and some people don't" might be the whole idea behind these characters in Sheridan's mind, to begin with.