Some Yellowstone Fans Praise Beth Despite Her Divisive Nature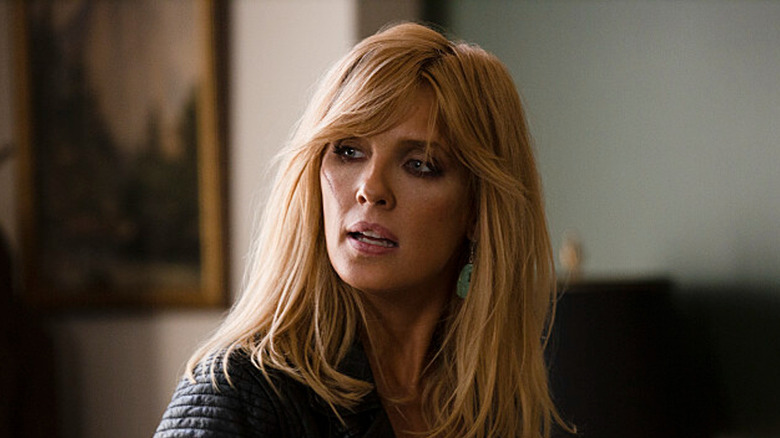 Paramount Network
Being that the series is constantly focused on a land struggle and the many separate forces that are trying to tear it apart, "Yellowstone" is naturally filled with conflict. Still, no character in the series seeks out a good fight on the regular as often as Beth Dutton (Kelly Reilly) does.
Foul-mouthed, prickly, and always ready to blow her top, Beth is the character most likely to tear you to shreds verbally or physically in the "Yellowstone" universe. While her thorny nature makes Beth something of a divisive force as far as the fandom goes, with some finding her abrasiveness a tad over the top, others find inspiration in Beth's unwavering loyalty and driven nature.
On the r/YellowstonePN subreddit, u/scribblvr made exactly these kinds of points of praise for Beth Dutton. "She's firm in her convictions and doesn't let anyone get her down," the user wrote. "She's clever and fights back for what she thinks is right. In dealing with what I've been going through, thinking about how Beth would and wouldn't react has helped me stop crying and keep my head held high," the user went on to confide. "She's confident in herself and tough as all hell."
Beth maybe divisive but that's what some fans like about her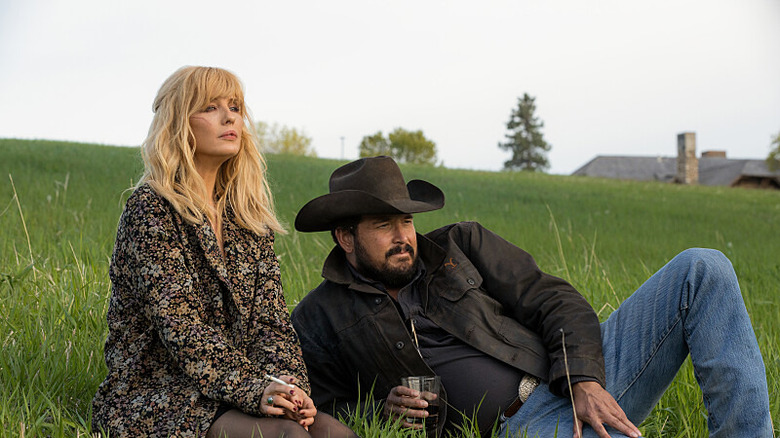 Paramount Network
While the character of Beth Dutton remains a polarizing force, there are still key elements to her that many fans see as redeeming qualities. "I absolutely love her," wrote u/makkiegurl. "Yes, she can be abrasive and obnoxious and over the top at times, but that behavior is masking a lot of pain. It protects her from more pain," the user wrote in Beth's defense.
Meanwhile, other users lauded Kelly Reilly, who portrays Beth, for the nuance that she adds to the character. "There are times the character is over the top, but the actress does a fantastic job of portraying her, warts and all," wrote u/WildRugosa. "Kevin Costner is the major star of the show, but without Beth and then Rip, the show likely wouldn't have made it past the first season."
u/tiddernud agreed, pointing out how Reilly has grown her craft over the years and saying that she, "didn't just coast, and she's really developed her acting to new and exciting levels as she's aged." Well, love her or hate her, something every "Yellowstone" fan can agree on is that the series just wouldn't have the same flavor without Beth Dutton to shake things up from time to time.