Law & Order: SVU's Danny Pino Loved That Nick Amaro Was Like A 'Dog With A Bone'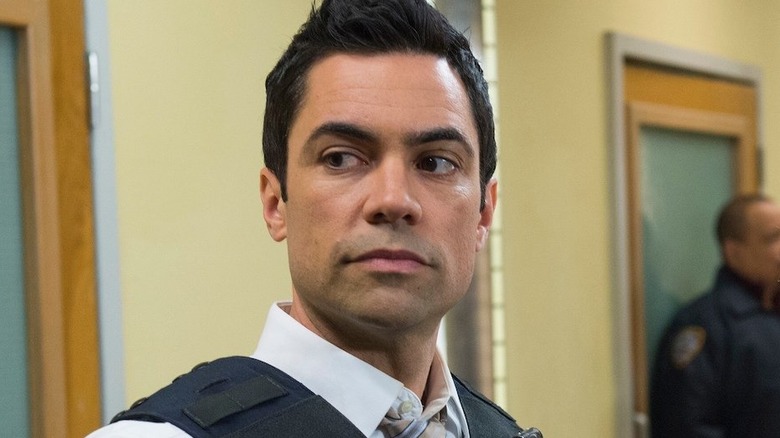 NBC
When Christopher Meloni departed "Law & Order: Special Victims Unit" after 12 seasons spent playing Detective Elliot Stabler, he left intimidatingly large shoes to fill. So big, in fact, that the series brought in two new detectives to replace him: Amanda Rollins (Kelli Giddish) and Nick Amaro, played by Danny Pino.
Amaro's time on the series was relatively short, by "SVU" standards — a scant four seasons — but he made his mark through his intuitive detective work and an occasionally insuppressible temper. In Season 15, for example, Amaro made his worst mistake when he assaulted an acquitted suspect. Indeed, the character's brief time on "SVU" was tumultuous, both in terms of work-related violence and a rocky love life. "His time at 'SVU' is certainly dramatic, to say the least," Pino told Entertainment Tonight.
For Pino, Amaro's most admirable quality is trusting his instincts. "What I like best about Detective Amaro is his intuition," the actor recalled in a "Law & Order: SVU" digital exclusive. "I like that he has hunches, and the more he investigates, the more he becomes like a dog with a bone."
Amaro was an intuitive, albeit hotheaded, detective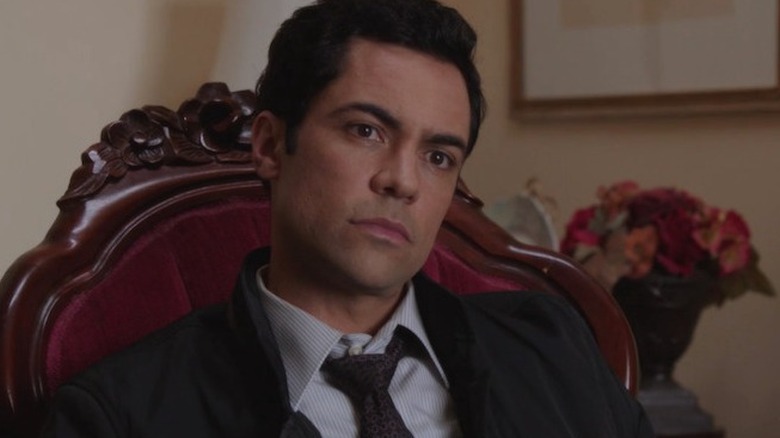 NBC
Upon joining the Special Victims Unit in Season 13, Detective Nick Amaro has some difficulty adjusting to investigating the heinous crimes of child molesters and rapists. In due time, however, his police instincts prove to be indispensable when it comes to the dogged pursuit of criminals. In one Season 13 episode, "Learning Curve," his instincts are even sharper than Detective Benson's when it comes to correctly assuming the innocence of an alleged pedophile.
"I wish I had that kind of belief in my instincts," Pino said in the behind-the-scenes exclusive. "I like his ability to deduce and go after something that he believes." Amaro's intuitions were a useful tool, as long as he could reign in his emotions. Ultimately, the detective decamps for California when his misconduct allegations hinder his ability to move up the ranks at work.
Some "SVU" fans think Amaro got unnecessary hate during his time on the show. Luckily, the character was given a second chance when he returned for the 500th episode in 2021. Amaro comes in handy in his new line of work as a geneticist who analyzes DNA. "He certainly has a positive direction to his life where he's still able to do what he feels is important," Pino told ET, "which is solving cases and bringing closure to families."