Grey's Anatomy: Playing Dr. Pierce Is An Ongoing Life Lesson For Kelly McCreary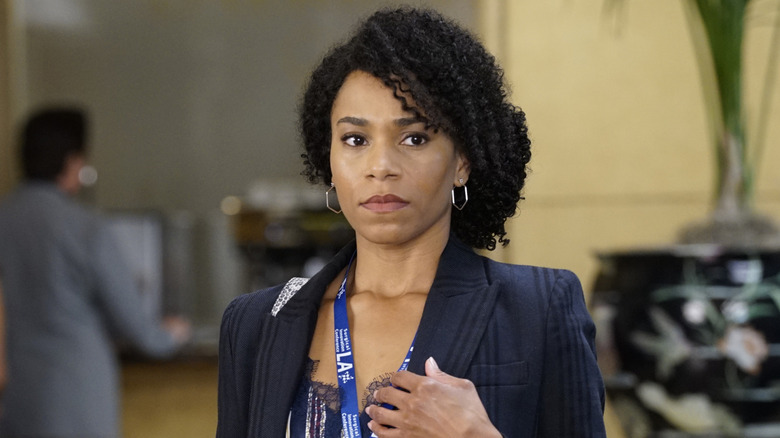 ABC
The cast of "Grey's Anatomy" is constantly expanding, especially when it comes to long-lost sisters. Throughout the series, Meredith Grey (Ellen Pompeo) discovers not one but two secret half-sisters; one, Lexie Grey (Chyler Leigh), is the product of their shared father's post-Meredith family, while Maggie Pierce (Kelly McCreary) is the result of an affair between Meredith's mother and Dr. Richard Webber (James Pickens).
Maggie has stuck around for quite some time on "Grey's," first appearing at the end of Season 10 and sticking around through Season 19, which is currently airing. According to McCreary, she's learned quite a lot during her time as Maggie. Speaking to A Book Of, McCreary was asked what the best part of playing Maggie has been; after mentioning her rivalry with her ex Jackson Avery (Jesse Williams), who has since left the show, she got into it.
"On another, kind of related note, one of the greatest gifts Maggie has given me is a deepened compassion and appreciation for humans who are vulnerable enough to reveal their fragility, " McCreary said about what it's really like to play Maggie. This makes sense — a prodigy in cardiac surgery, Maggie is a lot younger than her peers, and as such, she's often more fragile than her coworkers.
Maggie Pierce has given a lot of gifts to Kelly McCreary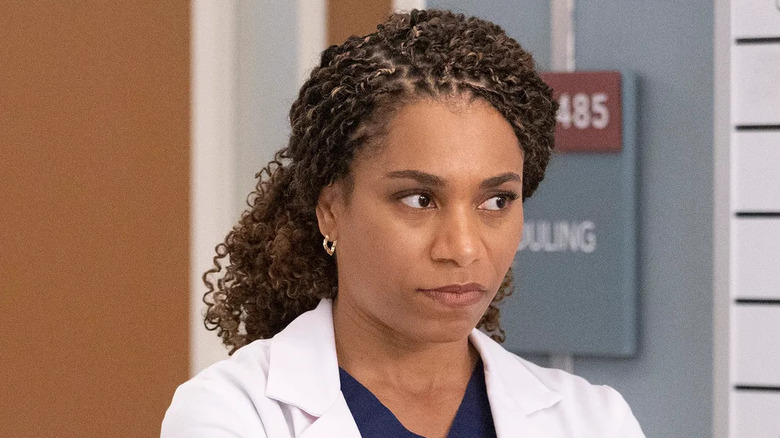 ABC
"In a world full of curated 'sharing,' I think it's really refreshing to see the inner life of a woman whose outer appearance projects power and confidence, and at the same time, the toll that the pressure of perfectionism takes on her," Kelly McCreary continued. "I love discovering how the daily dings of life add up in Maggie, and what happens when a person doesn't have all the tools she needs to navigate every moment with the grace and strength others might desire of them. She reminds me to check my judgmental thoughts of people, because you never know what's really going on inside."
McCreary recently announced that, after nine seasons on "Grey's Anatomy," Maggie's story will end as she steps away from the long-running series (which was recently renewed for Season 20). In recent seasons, Maggie grew up quite a bit — after seeing Meredith off in Season 19 when she moves to Boston with her family, Maggie and Meredith's sister-in-law Amelia Shepherd (Caterina Scorsone) make do without her, which is made all the more difficult when Maggie experiences issues in her relatively new marriage with Winston Ndugu (Anthony Hill). Actors leave "Grey's Anatomy" all the time, but clearly, McCreary will carry a lot with her when she departs Grey Sloan Memorial Hospital.
The 19th season of "Grey's Anatomy" is currently airing on ABC, and you can stream all of Maggie's storylines on both Netflix and Hulu.