Is Kelly McCreary Really Leaving Grey's Anatomy?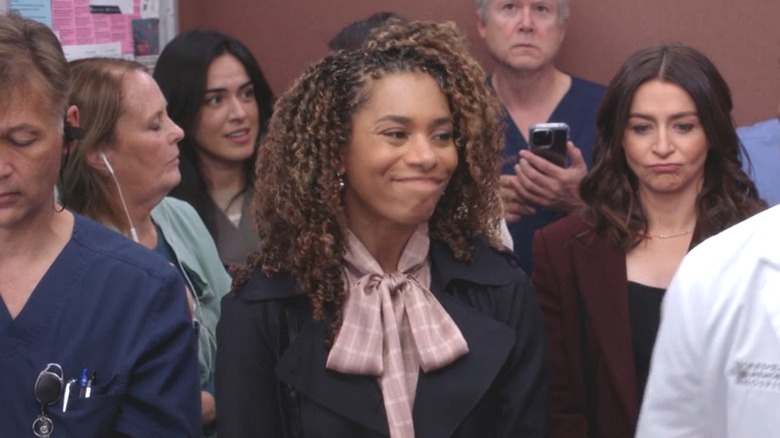 ABC
"Grey's Anatomy" is certainly going through some growing pains in the current season. Besides the namesake of the show leaving, "Grey's Anatomy" has also introduced a whole new crop of characters. These new additions to the show are often contrasted against long running medical personnel like Miranda Bailey (Chandra Wilson), Richard Webber (James Pickens Jr.) and Maggie Pierce (Kelly McCreary). However, it looks like Maggie will be the next character to ride off into the sunset, much like Dr. Meredith Grey (Ellen Pompeo).
In an official statement collected by Deadline, McCreary said, "After nine seasons, I am saying goodbye to Maggie Pierce and her Grey Sloan family. It has been a tremendous honor to be a part of such a legendary television institution as 'Grey's Anatomy.' I will always be grateful to Shonda Rhimes, Krista Vernoff, and ABC for the opportunity, and to the incredible fans for their passionate support. To spend nine years exploring a character inside and out, while reaching a global audience with impactful stories, is a rare gift."
McCreary is excited for the next chapter in her life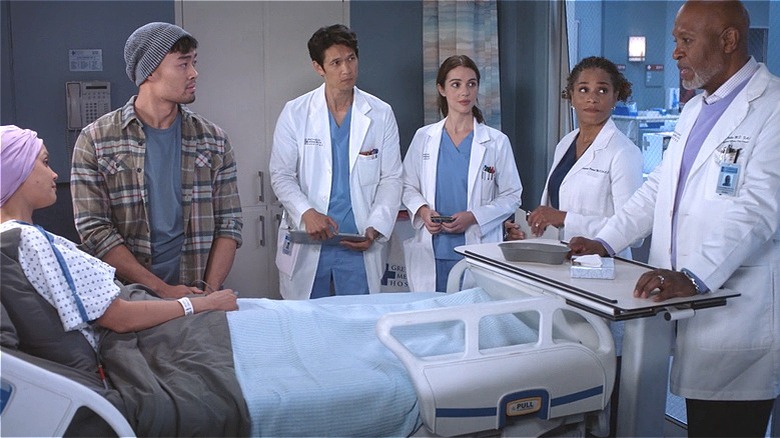 ABC
In her statement, McCreary continued, "It has afforded me an opportunity to collaborate with, learn from, and be inspired by countless brilliant artists both in front of and behind the camera. Playing Maggie Pierce has been one of the true joys of my life and I leave with profound gratitude for every step of this journey. I am excited for this next chapter, and what the future holds." There could be multiple reasons for McCreary's departure, with one of them being that she's already appeared in 189 episodes of "Grey's Anatomy," so perhaps she would like to try out something new.
In addition to a potential career shift, McCreary was married back in 2019, so maybe she's simply taking some time off in order to enjoy herself. Either way, this news highlights why "Grey's Anatomy" has made the smart move this season of adding new characters. The showrunners knew that they would be losing heavy hitters like Ellen Pompeo and Kelly McCreary, and that the series would require some new interns and fresh faces to fill in the gaps.