New Series Star Trek: Starfleet Academy In The Works At Paramount+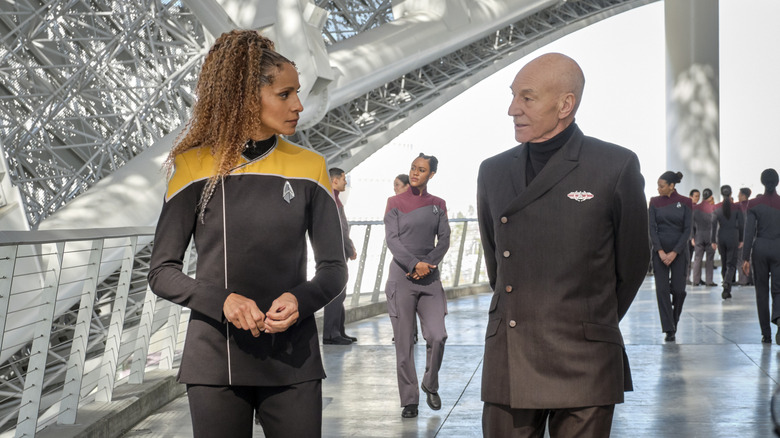 Trae Patton/Paramount+
Before the most legendary "Star Trek" captains took their posts, they were one of many trainees at the Starfleet Academy. Now, that legendary locale will be the setting for a new series on Paramount+. As reported by Entertainment Weekly, CBS Studios announced a series entitled "Star Trek: Starfleet Academy," a teen drama following a cadre of cadets at the Academy as they navigate personal relationships and the rigorous demands of a Starfleet education.
The official synopsis from Paramount+ describes "a young group of cadets who come together to pursue a common dream of hope and optimism," and it promises to deliver friendships, rivalries, and first loves. Perhaps most eye-catching, fans can expect to see "a new enemy that threatens both the Academy and the Federation itself."
Alex Kurtzman, the head of "Star Trek" television, serves as co-showrunner on the live-action series alongside Noga Landau, creator of The CW's "Nancy Drew." Both creators are also attached as executive producers, and they shared a joint statement in regard to what's in store.
"For the first time in over a century, our campus will be re-opened to admit individuals a minimum of 16 Earth years (or species equivalent) who dream of exceeding their physical, mental, and spiritual limits, who value friendship, camaraderie, honor, and devotion to a cause greater than themselves," the statement reads. "The coursework will be rigorous, the instructors among the brightest lights in their respective fields, and those accepted will live and study side-by-side with the most diverse population of students ever admitted."
Star Trek: Starfleet Academy is a surge of new blood for the franchise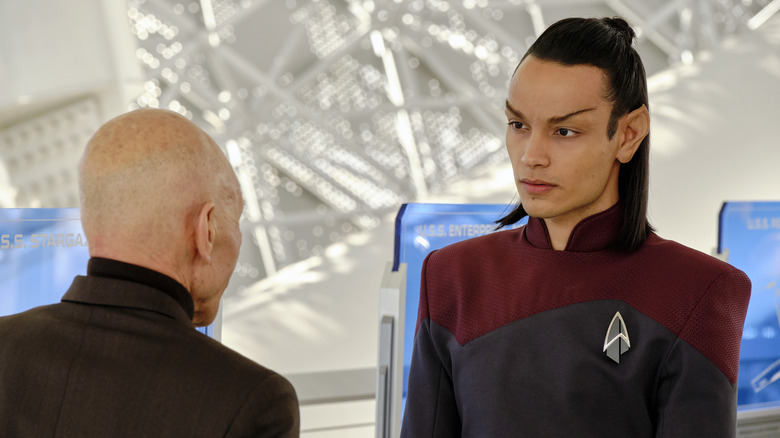 Trae Patton/Paramount+
The timing of the "Star Trek: Starfleet Academy" announcement is likely to prompt speculation, coming as it does on the tail of the final season of "Star Trek: Picard." As the cast of "The Next Generation" bow out of the franchise, the next generation of officers depicted on "Star Trek: Starfleet Academy" may well chart a course for the generation to come after. 
While the Patrick Stewart-led series introduced fans to several young characters studying at Starfleet Academy, it's unclear which, if any, will make an appearance on the new series. The most likely candidate is Evan Evagora's Elnor, the first Romulan to join the Academy. 
In addition to "Picard," Paramount+ is retiring another flagship. "Star Trek: Discovery" will end its journey with Season 5. That will leave "Starfleet Academy" alone alongside "Star Trek: Strange New Worlds" as the franchise's live-action TV efforts.
Fans are likely to be thrilled at seeing the legendary training center in all its glory. Though corners of it have been depicted, such as the iconic Kobayashi Maru test, "Star Trek" TV shows and movies have never before spent much time in those hallowed halls. Fans still have to wait, though, as production is slated for 2024.