Star Trek: Discovery Will End Its Journey With Season 5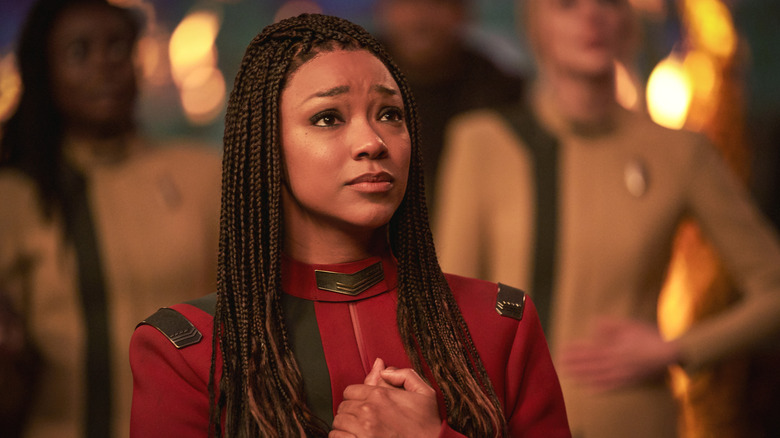 Marni Grossman/Paramount+/CBS Interactive
"Star Trek: Discovery," Paramount's current flagship series in the long-running science-fiction franchise, will come to an end with its upcoming fifth season, the studio has announced. The series first debuted in 2017 on the streaming service now known as Paramount+, and follows Sonequa Martin-Green as Starfleet officer Michael Burnham. Set ten years before the events of "Star Trek: The Original Series," it explores areas of the galaxy previously untouched by the historic franchise.
In a statement, "Discovery" showrunners Alex Kurtzman and Michelle Paradise thanked the cast, crew, and fans for following the show's journey, stating their pride in having formulated the latest chapter in the "Star Trek" legacy, which they noted honors the bold tradition of representation that began with the original series. "If just one person sees themselves, or the possibilities for their future, in a new way because of 'Discovery,' then we think we'd have made ['Star Trek' creator] Gene Roddenberry very proud," the pair said in part.
As for that final season, it will arrive next year alongside a large promotional push from Paramount.
Discovery's fifth and final season airs in 2024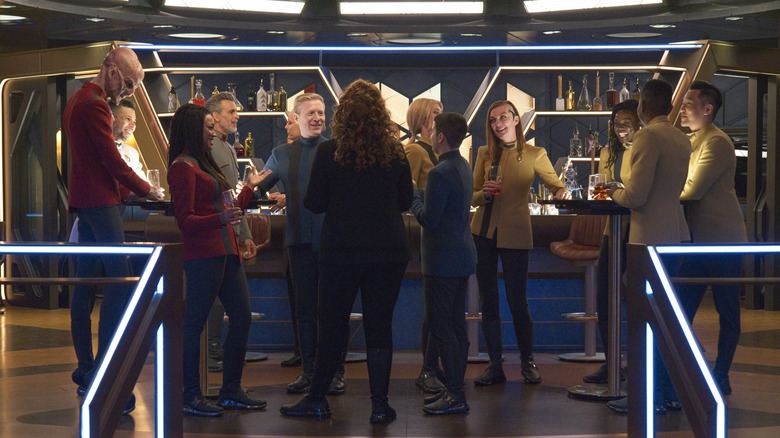 Marni Grossman/Paramount+/CBS Interactive
Originally reported to begin airing in 2023, the fifth and final season of "Star Trek: Discovery" will instead premiere in early 2024 following news of the show's cancelation. Production on Season 5 is in the filming stages, which are nearly complete, and Paramount plans to celebrate the end of the series with promotional events throughout the year prior to its release.
Paramount's "Star Trek" lineup is more robust than ever as "Discovery" comes to a close. The Patrick Stewart-led "Picard" is airing its final season, and the franchise currently includes two animated shows in "Prodigy," which is geared toward younger audiences, and "Lower Decks," which aims for the adult market. The franchise is also riding high on "Strange New Worlds," which follows the crew of the Enterprise with legacy characters including Spock (Ethan Peck) and Nyota Uhura (Celia Rose Gooding) in a more episodic format reminiscent of the beloved original series and "The Next Generation." A spin-off of "Discovery" starring Michelle Yeoh is also in the works.