Barry's Bill Hader Shares Why Filming In Los Angeles Is So Important To Him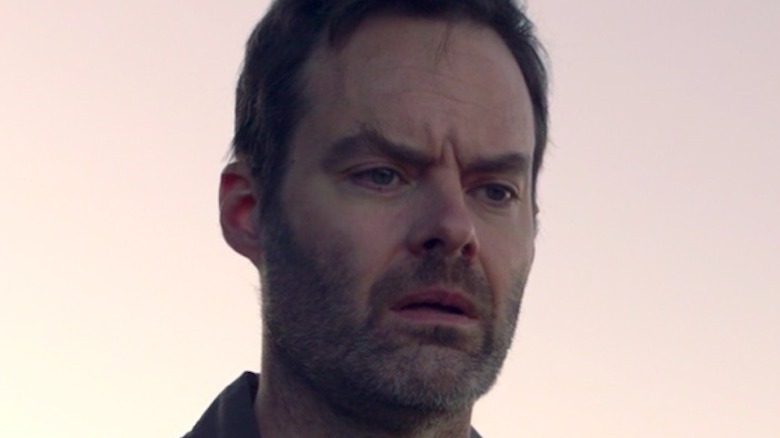 HBO
Much of HBO's "Barry" takes place in an acting class (at least for the first two seasons, before the show evolves beyond the class in Season 3). Naturally, the show is set and filmed in Los Angeles, the home of many aspiring actors and filmmakers. 
Created by Alec Berg and Bill Hader, the series focuses on Barry Berkman (Hader), a depressed U.S. Marine veteran who has been working as a hitman since being discharged. Then, while in LA for a job, Barry is assigned to kill an aspiring actor, leading Barry to discover an acting class taught by a formerly famous actor, Gene Cousineau (Henry Winkler). Finding himself drawn to the acting class and Gene's teaching, Barry tries to quit his job as a hitman to pursue a career in acting — only to be pulled back in by the profession again and again. "Barry" also stars Sarah Goldberg as an aspiring actress and Barry's love interest Sally Reed; Stephen Root as Barry's family friend and hitman accomplice Monroe Fuches; and Anthony Carrigan as effusive Chechen mafia member NoHo Hank.
While the third season may have stepped away from the acting class as the characters moved on to other endeavors, the Los Angeles setting is just as prominent as it was in previous seasons — and we can expect to continue to be as the show moves into Season 4. As it turns out, filming in LA, where the show is set, is important to creator-star Hader — here's what he has to say about it.
Bill Hader is inspired by his own experience living in LA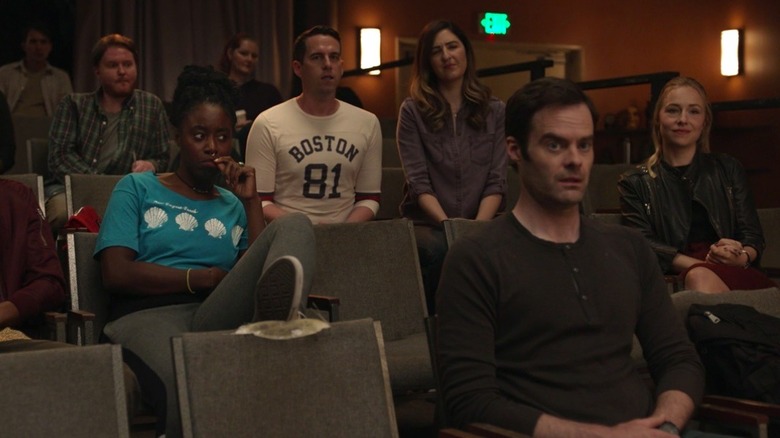 HBO
In August of 2022, Bill Hader talked to The Hollywood Reporter about all things "Barry," following the show's string of Emmy nominations (which includes writing, directing, and acting nods for Hader alone, as well as outstanding comedy series). During the discussion, interviewer Tyler Coates noted that "Barry" showcased many different corners of LA and asked Hader to describe what it is about the city that appeals to him as a writer.
Hader began by noting that he has lived in the city on and off since 1999, during which he has experienced many different levels of working in the entertainment industry — from being a PA to being an actor to, now, being a writer and director. Hader continued, "Like any industry that you work in for a while, you just see the things that drive you crazy. You also can't have that kind of satire without loving the place and having [experienced] some of those things yourself."
The LA setting also allows Hader and the other writers to delve into the not-so-great parts of the entertainment industry and even satirize elements of it, namely through Barry and Sally's budding acting careers. After meeting in Cousineau's acting class, the one-time couple experience varying levels of success in Hollywood.
Hader said, "You're able to take someone who's essentially an innocent and then watch them [discover] the man behind the curtain ... You come here completely enamored with movies and television and music, and then you get into it. You learn the business, and then you [become jaded]."
Bill Hader has seen Sally's career trajectory happen in real life before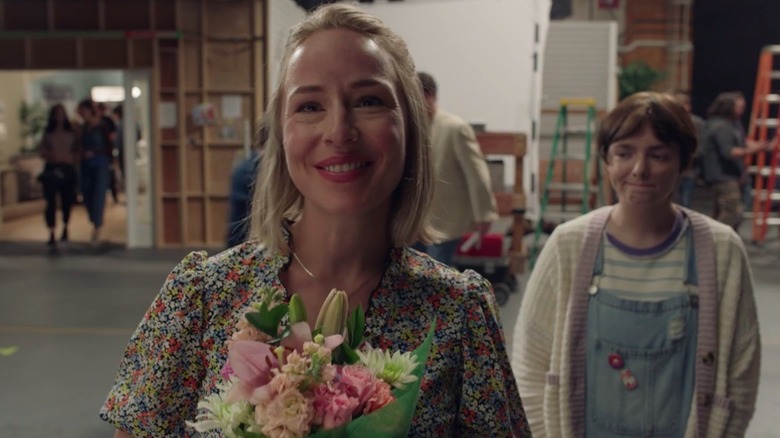 HBO
Despite initially feeling excited about landing an agent, Sally finds herself frustrated with the roles her agency wants her to go out for in Season 2. One of these projects is a series about abused women killing their husbands — as a survivor of abuse herself, Sally deems it "revenge porn" and passes it up (much to her agents' chagrin). This leads her to create her own show about her experience in an abusive relationship, which she works on throughout "Barry" Season 3. The show receives glowing initial reviews but is still canceled after just one season, leaving Sally devastated. Not long after, she begins lashing out.
In a June 2022 interview with Variety, Bill Hader discussed how Sally's arc is not a unique story within Hollywood. Hader said, "And seeing someone who makes a show that's well-received and then, at no fault of her own, it gets taken away, and then no fault of her own, stolen by her assistant and refashioned into this silly show about cupcakes — she loses her mind, you know?"
Hader explained that they wanted to explore the ups and downs of Sally's dream, which is the same dream that many aspiring actors have. Hader continued, "It started with 'What if she got everything she wanted? And everything went great. How would she be, and then at no fault of her own, everything falls apart.' I've seen that happen, especially in Los Angeles, numerous times."