Mike Flanagan Debunked That Clayface News (But Seriously, He Should Do It Anyway)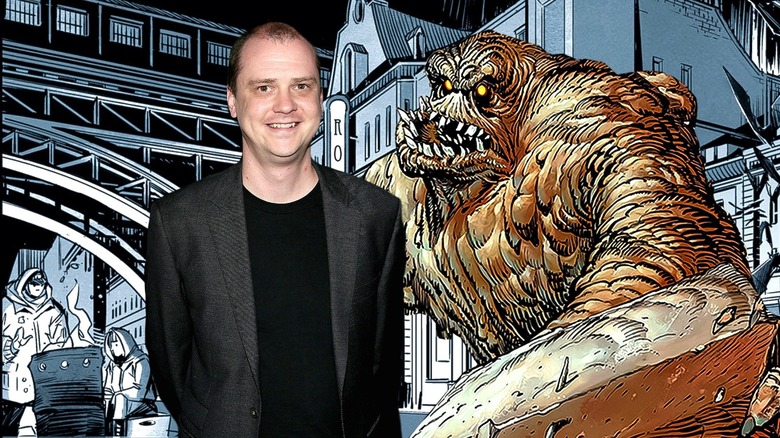 Static Media/Getty
Sounds like the modern master of horror Mike Flanagan, who is currently working on an adaptation of Stephen King's popular "The Dark Tower" series, really wants to make a "Clayface" movie. Deadline reported that the "The Haunting of Hill House" director pitched a film based on the "Batman" rogue's gallery villain to DC Studios and Warner Bros. In a 2021 tweet from the filmmaker, he expressed a desire to direct a "Superman" movie as well as a "Clayface" standalone movie that falls into the horror, thriller, and tragedy genres. Since DC Studios' co-head James Gunn has the Man of Steel covered writing and directing 2025's "Superman: Legacy," it seemed as if Flanagan stuck with the shape-shifting antagonist.
Flanagan, along with his producing partner Trevor Macy, reportedly had a meeting with Gunn and his DC Studios partner Peter Safran to discuss the project. Despite rumors that Clayface has been added to the script for Matt Reeves' "The Batman: Part II," also slated for 2025, Flanagan's pitch was said to be entirely separate from that DC Elseworlds project. The report said that while a greenlight hasn't been given to the film pitch, the studio hasn't rejected it either. 
However, almost immediately after this news dropped, Flanagan quickly debunked the rumor of "Clayface," saying on Twitter, "The news today is entirely speculative. When or if something like that ever becomes real, I promise I'll tell you guys." Once again, it doesn't sound like a hard no, but movement doesn't seem to really be happening on the project.
Horror directors bring the right amount of creativity to comic book movies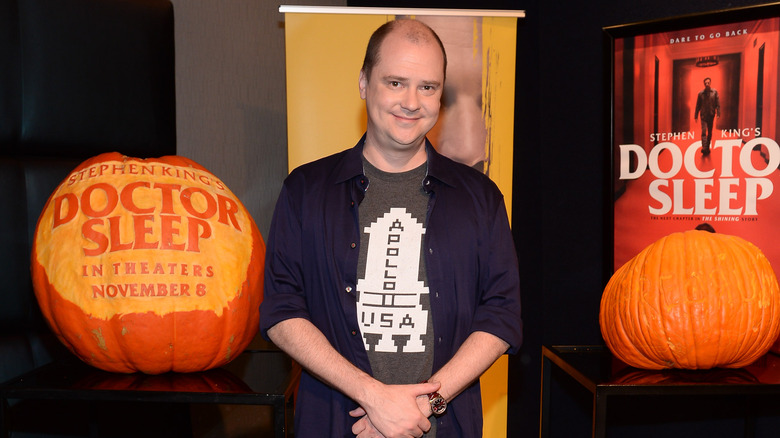 Gp Images/Getty Images
It's really a shame that Mike Flanagan isn't working with DC at this time. With superhero fatigue hitting fans hard (look at the lukewarm reactions to "Shazam! Fury of the Gods" and "Ant-Man and The Wasp: Quantumania"), a new vision from a storyteller with a proven track record like Flanagan could really inject some different creativity to the genre. Time and time again it's been shown that horror directors tend to bring new energy when helming a comic book property.
When the MCU first began hitting a post-"Avengers" slog with films like "Iron Man 3" and "Thor: The Dark World," James Gunn, fresh off of directing "Slither" and "Super," came in and knocked it out of the park with the beloved "Guardians of the Galaxy." 
Plus, horror favorite director Sam Raimi proved that, though he admittedly had superhero experience from his excellent "Spider-Man" trilogy and the absolutely perfect cult classic "Darkman," filmmakers can elevate a pretty lacking section of the MCU by adding a little horror to the mix, with the Phase Four high point "Doctor Strange in the Multiverse of Madness."
Flanagan not only has proven himself in the realm of horror but also in established properties. His early horror contributions such as "Oculus" have startling originality and deep-rooted tragedy along with some truly bone-chilling imagery. He also stepped up to the plate for a "Ouija" follow-up with "Ouija: Origin of Evil," which was so much better than it had any right to be (and may be his best feature film). The same could be said about his work on "Doctor Sleep." No one wanted a "Shining" sequel, but "Doctor Sleep" turned out to be incredible.
Mike Flanagan would be perfect for Clayface, as he handles adaptations masterfully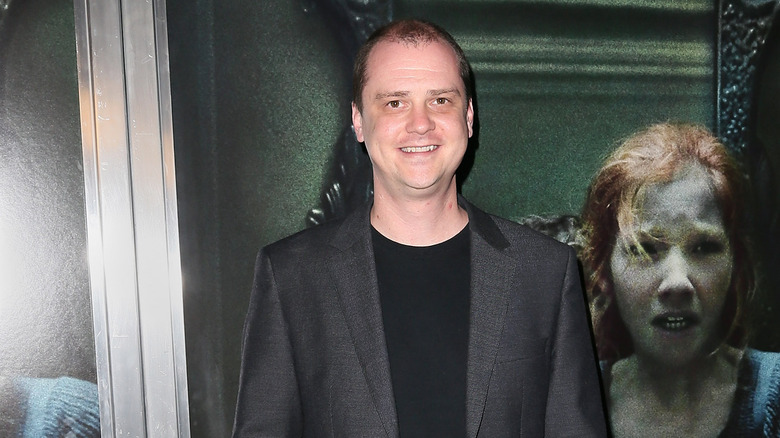 David Livingston/Getty Images
Mike Flanagan's most popular works are no doubt his critically acclaimed horror miniseries adaptations for Netflix. He adapted Shirley Jackson's "The Haunting of Hill House" into the series of the same name, and followed that up with an adaptation of Henry James' "The Turning of the Screw," which was titled "The Haunting of Bly Manor." Newsweek called "Hill House," "A new high watermark for episodic horror, not just standing up to past adaptations ... but demonstrating that a show can be both dramatically complex and relentlessly scary." 
A review from ABC Radio Australia similarly said of "Bly Manor," "Flanagan has brought a literary classic to life for an entire new audience with a vision uniquely his own." Brilliantly handling these literary classics and bringing them into the modern era really shows Flanagan's ability to uniquely adapt existing material while honoring the original vision, which should feel perfect for comic book fans.
Flanagan could no doubt bring his trademark use of both skin-crawling horror and heart-breaking tragedy to a Clayface project. The character's origins date back to 1940 when he first appeared in DC Comics. At that time he was a B-movie actor who assumed the identity of a character he played in a horror film. Later in the comics, he became the sci-fi-inspired shape-shifter who could assume many identities out of the clay which he shared in his DNA. 
With horror film acting and a science-gone-wrong backstory, Clayface is a perfect character for Flanagan to tackle. Hopefully, this debunked news gets the ball rolling on a real "Clayface" film for Flanagan to tackle. He would no doubt nail an adaptation of the character.