Yellowstone's Kelly Reilly Thinks Trauma Is Behind Beth's Unwavering Loyalty To Her Father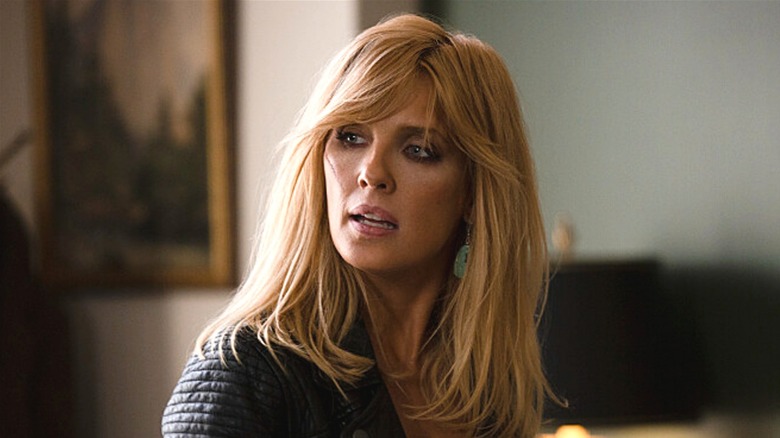 Paramount Network
"Yellowstone" is the kind of series that's just bristling with thorny characters who are constantly at odds with one another, often with deadly results. Like in "The Sopranos" or "Game of Thrones," characters are constantly changing allegiances or planning their revenge for a slight, whether perceived or legitimate.
No one in Taylor Sheridan's neo-western series this side of Rip Wheeler (Cole Hauser) showcases this penchant for payback and punishment like Beth Dutton (Kelly Reilly). Always quick with an acid-tongued quip and ready to take down anyone who threatens her family, Beth is easily one of the most dangerous characters on "Yellowstone."
Still, there's one person to whom she has an absolute allegiance and that's her father, John Dutton (Kevin Costner). Naturally, this element of Beth's character came up when Reilly sat down to talk about "Yellowstone" with Entertainment Weekly. And during the interview, Reilly mentioned that a key part of Beth's loyalty to her father comes from the trauma she has experienced throughout her life. "There's some dysfunction in that [which is] taking loyalty and devotion and love to something that's a little bit damaged," the actor explained. "She feels responsible for the death of her mother."
Reilly think's the death of Evelyn Dutton has defined Beth's life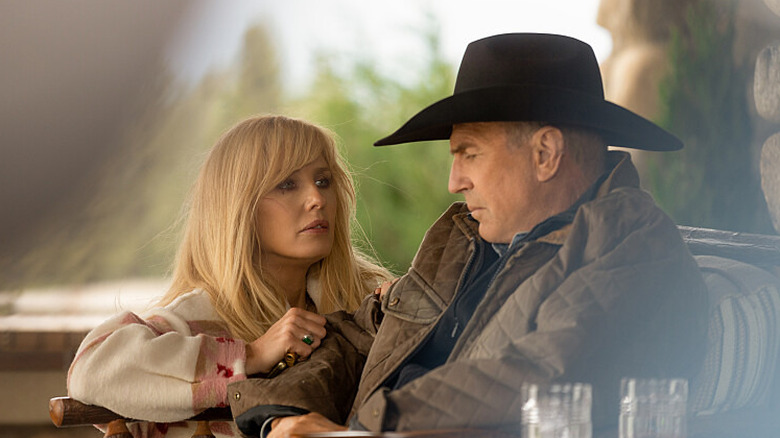 Paramount Network
To make this assertion even clearer, Kelly Reilly pointed out during the interview how Evelyn Dutton hung the accident that killed her on Beth (via YouTube). This led to the character being forced to shoulder a titanic burden from a time when she was still just a child all the way through to her adulthood. "Her mother even told her that 'this is your fault,' as she died," Reilly recalled.
"I think there is some unconscious part of Beth really trying desperately to compensate for that loss, and she never will," the actor went on. Ultimately this is the tragedy of Beth Dutton in "Yellowstone," as she's spent her entire life since she was a child trying to make up for something that really wasn't even her fault. After all, it's not as if it was Beth's idea to go horseback riding on that trip. She made it clear that she was uncomfortable riding a horse, but her mom forced her to go.
"Forgiveness is such a big thing for her," Reilly continued. "I don't think she can forgive herself." As her brother Jamie (Wes Bentley) said to Beth early on in "Yellowstone," "If hating me keeps you from hating yourself, I'll be there for you." Unfortunately, with the rift between the siblings at an all-time high, it seems unlikely that the two will ever again have such a moment of honesty and understanding.