The Rookie S5 Episode 19: Celina's Much-Needed Closure Had Fans Cheering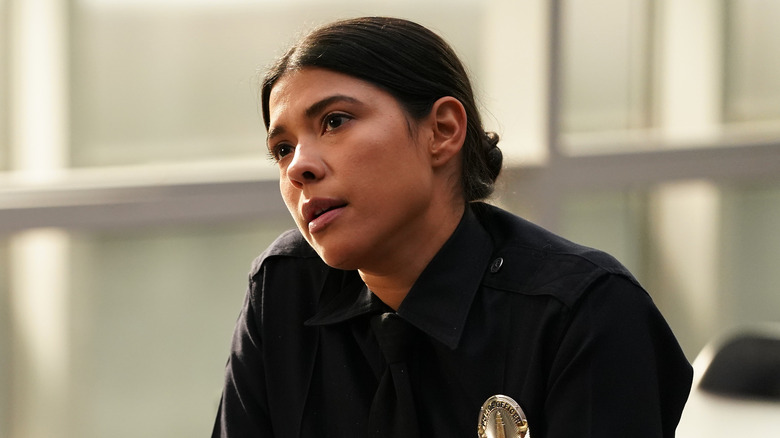 Gilles Mingasson/ABC
Contains spoilers for "The Rookie" Season 5, Episode 19 — "A Hole in the World"
John Nolan (Nathan Fillion) isn't the newest recruit on the force anymore as there are plenty of other bright-eyed officers looking to prove themselves on "The Rookie." The latest episode, an installment titled "A Hole in the World," sees Nolan helping newbie officer Celina Juarez (Lisseth Chavez) investigate a case that's eerily similar to the kidnapping that ultimately killed her sister, Blanca. Celina became a police officer to honor her sister's memory, so it was all the more shocking when it was revealed that the culprit was her old mentor, Officer Joel Chambers (Don McManus).
Fans have been flat-out unimpressed with other Season 5 episodes, but viewers were over the moon to see Celina and her mother get the closure they deserve. "This was such a good episode even though I knew Joel was behind this I loved the way everything unfolded. I'm glad Celina and her mom now have closure," said Twitter user @Mandys86.
Despite Joel's deception and betrayal, viewers are happy that Celina has Nolan in her corner. "Nolan is the perfect TO for Celina and I'm glad that she got closure," wrote Twitter user @mrsalexsmith___. Hopefully, this opens the door for more character development moving forward. "At least Celina can start to heal now," said Twitter user @EquipoChenford.
Other viewers were quick to chime in with their own thoughts on Celina's storyline.
Celina finally gets justice for her sister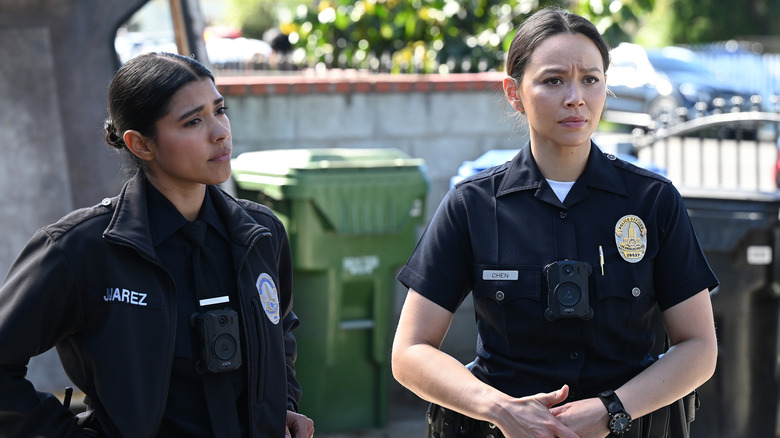 John Fleenor/ABC
While it was gut-wrenching to watch Celina realize that her former mentor is responsible for her sister's death, as well as her entire career path, viewers enjoyed seeing her story come full circle. They got justice for Celina's sister, caught Joel, and saved another little girl in one fell swoop. "Such an amazing episode overall, I was on the edge of my seat so many times! So glad that Celina and her mom finally have the closure they needed ... And so happy that they saved little Olivia," said Twitter user @NatalieK_NR.
Ever since Celina was introduced, it's been made clear that Blanca's death weighs heavily on her. Now she can work on putting that grief in her rearview mirror and fans are excited to see her on the road to recovery. "I'm glad they are giving Celina some closure. She really needs it to heal," said Twitter user @Jewel_1724. And @freeallie wrote, "On Celina: I'm SO glad she and her mom found peace. They deserve it." 
Hopefully, the show continues to explore more grounded plotlines.