Ted Lasso Theory: Zava Is Not In For The Long Haul At AFC Richmond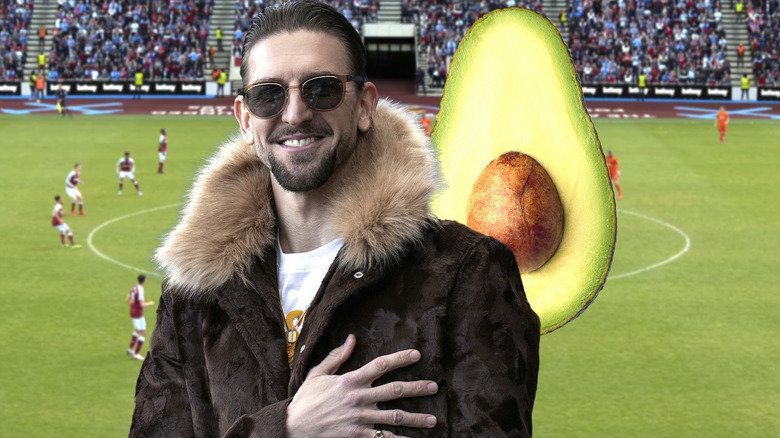 Static Media, Getty
Zava fever has officially taken over Richmond — but that doesn't mean we should expect it to last.
The godly footballer (Maximillian Osinski) immediately proved himself to be an invaluable asset for Ted Lasso's (Jason Sudeikis) team, with his unique flare earning the admiration of fans, the respect of his teammates, and the muted ire of former star player Jamie Tartt (Phil Dunster). Even if his presence upsets the "precious moments figurine," Zava is too good to let go — and almost equally too good to be true.
Think about it for a moment. "Ted Lasso" is set to take its last bow on AppleTV+ this season — surely their final story won't revolve around a Deus Ex Zavana secured as early as the third episode. There's still plenty of time for this mythic fairytale to go very, very wrong, and the series has already laid the groundwork for what could be Zava's ultimate undoing.
Zava's ego is going to get him sent away from Ted Lasso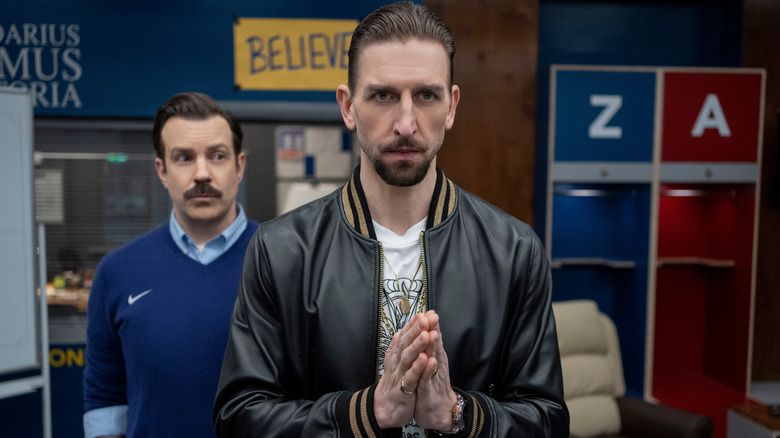 AppleTV+
So far, we know at least two things for certain about Zava: he's the greatest footballer to ever grace AFC Richmond's roster, as well as the most ... eccentric. Though his idiosyncrasies seem mostly innocuous, if not disarmingly endearing, some moments betray a Miles Bron-esque pseudo-intellectualism. He describes himself as an "empty" vessel "filled" with gold and a moldable rock to Ted during their first meeting. Whether he's maliciously disingenuous or innocently overdramatic to point of spouting nonsense, he seems like a slightly untrustworthy actor.
While a clear development to create tension in Zava's storyline would be to somehow manufacture his mid-season transfer to West Ham United (thus forcing the team that once relied on him to prove themselves capable of defeating him), the series might take a far stranger route to writing off Zava. In both last week's and this week's episodes — the only two to concern Zava so far — ominous references to his dealings with avocados have been mentioned. Most recently, he's seemingly offered to source avocados for Sam Obisanya's (Toheeb Jimoh) new restaurant.
Here's the thing about bringing avocados into the U.K. for commercial use — it is, to use a technical term, super-duper illegal under most circumstances, especially in the aftermath of Brexit. Zava would have to go through official government channels, and — given his ego and the fact that he sees himself as a deity — it just seems unlikely that he would bend the knee to such mortal concepts as an import license. Seeing as Zava is likely in the country on a special work visa, a transgression like this could see him sent back to Italy.
Zava needs to step aside for Jamie Tartt to shine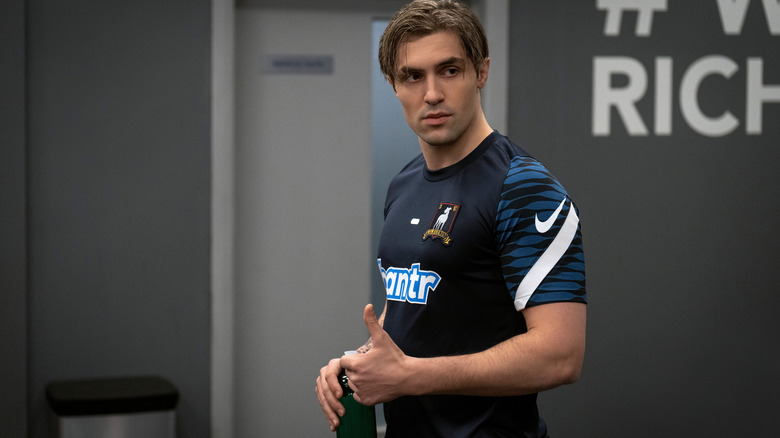 AppleTV+
If Zava were sent back to Italy for trying to traffic illicit Avocados (note: Looper is hereby irrevocably coining the term "Zavacados" in an official, legal, and spiritual capacity), it would open up the perfect opportunity for Jamie to show his growth as a soccer player under Roy Kent's (Brett Goldstein) tutelage. No matter how it happens, this is surely where the series is headed.
Season 3 has already been working steadily toward a clear conclusion. As Ted feels the need to return home to raise his child (and likely run an American football club, with his impending biography poetically igniting domestic interest with his positivity in the same way the series itself has created hordes of US soccer converts), different members of the team will need to fill the gap he leaves. Roy and Coach Beard (Brendan Hunt) will surely continue coaching even without Ted, while Jamie will finally become a true leader on the field. His evolution cannot take place in Zava's shadow, though, making this delightful new addition to the cast an unfortunate but necessary causality in the character arc fans have been invested in since the series began.