Ted Lasso Season 3 Will Be Its Last (But Spinoffs Are On The Table)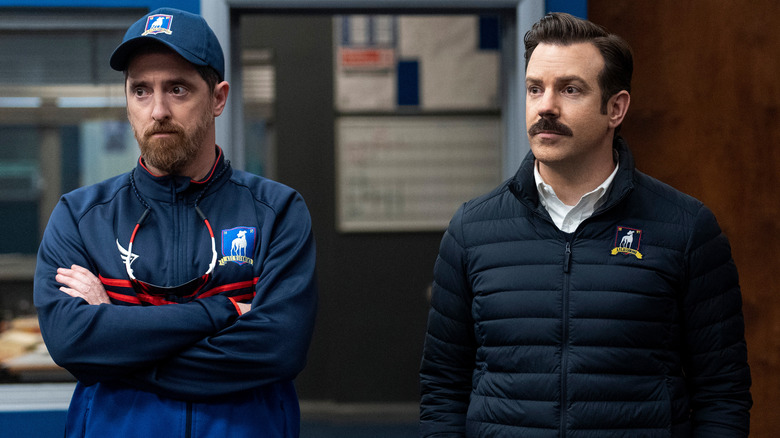 AppleTV+
Jason Sudeikis has truly perfected the art of leaving your audience wanting more — and it could not be a better fit for the beloved sports comedy "Ted Lasso." The titular character started from a skit for NBC Sports and has since risen to fame as a half-hour series on Apple TV+. It was the series we needed when we needed it most. Developed by Sudeikis and Bill Lawrence, "Ted Lasso" follows an optimistic "football" coach who is dropped in a country where that word has an entirely different meaning. But in every episode, Ted (Sudeikis) refuses to ever let life get the better of him, which creates a heartwarming and comforting series.
Unfortunately, all good things must come to an end, even for AFC Richmond. Season 3 of "Ted Lasso" will be the last, and we must say goodbye to our favorite characters. But while Sudeikis has been upfront about the definitive conclusion of the series, he isn't so hardline about the potential for other stories in the universe.
Jason Sudeikis has the most Ted Lasso response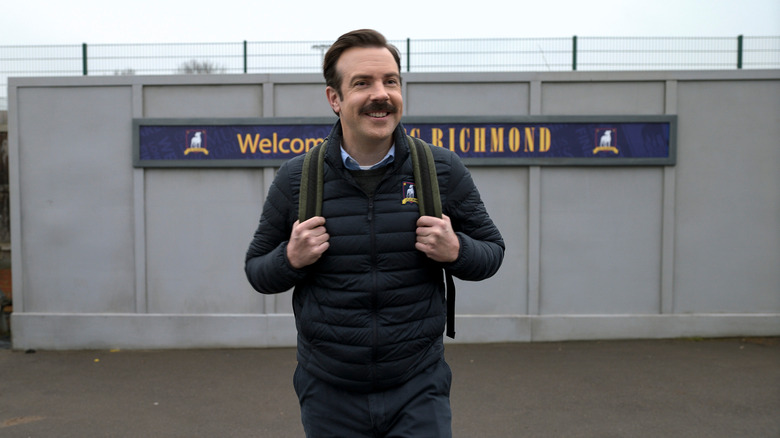 Apple TV+
In direct opposition to prestige dramas of the past, "Ted Lasso" isn't going to wear out its welcome. We may not like that the series is ending, but we can respect it. Throughout the course of the series, we have seen the characters develop into fully realized people. Keeley Jones (Juno Temple) once started as a footballer's girlfriend but has now found full relationships and a career of her own. Resident curmudgeon Roy Kent (Brett Goldstein) always had his foot out the door and now embraces the Ted Lasso way — at least as much as he is able. This is the story that Jason Sudeikis and the rest of the team had in mind, even though it is bittersweet to say goodbye. When speaking to Deadline about the possibility of any spin-offs, Sudeikis appreciated the overwhelmingly positive response. And maybe there is room for more stories.
"I think that we've set the table for all sorts of folks ... to get to watch the further telling of these stories," Sudeikis explained. "Again, I can't help but take the question as flattery for what all of us that were working on the show has tried to do. It's really kind of folks to even consider that because you never know what's gonna happen when you make things. The fact that people want more, even if it's a different avenue is lovely." Though "Ted Lasso" is ending, Sudeikis still has the Midwestern politeness in spades.