Ted Lasso: Jamie & Roy's Season 3 Bond Has Fans Ecstatic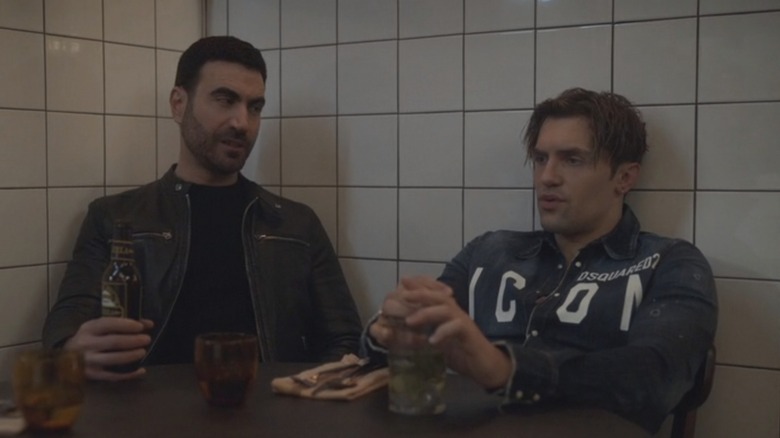 AppleTV+
For much of the first two seasons of "Ted Lasso," AFC Richmond players Jamie Tartt (Phil Dunster) and Roy Kent (Brett Goldstein) were constantly at each other's throats — threatening to tear down the entire team dynamic simply because of how much they hated one another. Roy, the grumpy once-great captain of the club, hated Jamie for his arrogance and childlike need for attention, while Jamie hates Roy for calling him out on his behavior.
As the series went on however, the duo formed a grudging respect for one another, even resulting in one of the most heartwarming moments of Season 2, when Roy hugs Jamie after the latter is verbally abused by his alcoholic father (played by Kieran O'Brien). That bond has only grown stronger in Season 3, and fans online are delighted at how their brotherly friendship has progressed throughout the series.
"The Roy and Jamie relationship getting deeper is probably the thing I am most excited for moving forward," wrote u/laterondamenjay on Reddit. "I love their big brother, little brother dynamic." "We are FINALLY getting our roy and jamie besties era and i am ecstatic i have waited so long," echoed @rubynaldrett on Twitter. These comments make it clear that the former enemies have now become one of the series' most beloved duos, and fans are eager to see how their bond will continue to grow moving forward.
Fans hope that the introduction of Zava paves a way for Jamie and Roy's bond to grow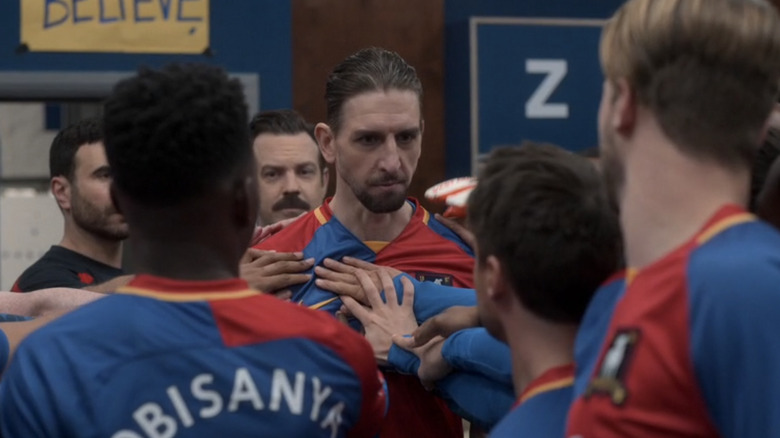 AppleTV+
Season 3, Episode 3 (titled "4-5-1") appears to be setting up even more Jamie Tartt and Roy Kent bonding time in the near future, as the introduction of star player Zava (Maximilian Osinski) threatens Jamie's position as the best player on the team. When the coaches announce that Zava will be taking all free kicks from here on out and that the team will be playing in a new 4-5-1 formation (with Zava being the "1" and the rest of the team reverting to midfield/defender). Jamie seeks help from Roy to reclaim his spot as the alpha on AFC Richmond.
To the delight of fans online, Roy promises to personally train Jamie — promising that their growing bond will be a focus of upcoming episodes. "Roy's offer to help train Jamie reminded me of Apollo creed helping to train Rocky," said u/__solid on Reddit. "God I hope we get a montage." "I've been absolutely loving the banter (bantr) between Jamie and Roy this season. I hope we get more moments like this during Jamie's training," wrote u/Kirrydragons.
Indeed, this upcoming training sequence appears to be one of the most highly-anticipated aspects of the third season, as users online can hardly contain their excitement at seeing the former enemies team up to take down a new foe. Wherever Jamie and Roy's relationship goes from here, it's clear that their new dynamic is one of the most beloved storylines in all of "Ted Lasso" — and fans can't wait to see them train together in the future.