Whatever Happened To Storage Scholars After Shark Tank?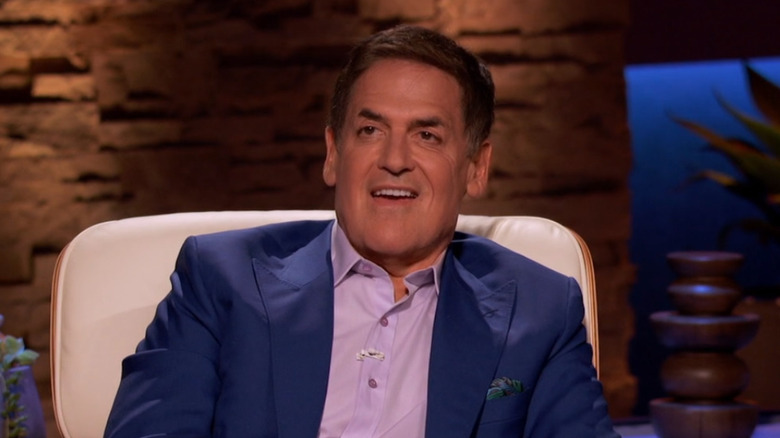 ABC/Hulu
Not every product pitched on ABC's "Shark Tank" achieves success. Sure, there's a big bump in publicity for the product, and some do go on to be solidly successful even after failing to land an investment from Mark Cuban or Barbara Corcoran. That's what happened with the ReadeREST, for example. 
But not all those who manage to grab that startup cash are bound for success either. The history of "Shark Tank" is littered with products like ToyGaroo, Body Jac, and the memorably titled Sweet Ballz. All of them walked away with a sizeable investment from members of the panel, and either went belly up within a few years or are struggling to stay afloat today. 
There's no guarantee for anyone, including the duo who came up with and presented the idea for Storage Scholars during Season 14 of "Shark Tank." The pitch for the business, started by two classmates at Wake Forest University named Sam Chason and Matt Gronberg, was quite straightforward: They charged college friends to store their belongings near campus over summer break, both saving students the labor of lugging their possessions over long distances at the beginning and end of the school year and helping the two pay off their considerable student debt.
Storage Scholars is growing quickly
Some of it must have been the simplicity of the pitch on "Shark Tank." Or perhaps it was that Mark Cuban identified with Sam Chason and Matt Gronberg himself. Though money is clearly no object to the owner of the Dallas Mavericks, Cuban has been fairly outspoken about his support for student debt relief. Like Gronberg and Chason — who each had to find a way to pay a whopping $70,000 a year at Wake Forest — he too paid down his debt through a variety of college side hustles. 
Ultimately, the two entrepreneurs accepted Cuban's offer of $250,000, even rejecting Robert Herjavec's offer for twice as much. Cuban was willing to put some real enthusiasm into Storage Scholars after he shook on the deal with investors. In return for a 10 percent ownership stake in the company, Cuban promised to bring them not just a quarter million dollars, but his platform and his connections with schools across the country. "There's schools that I have connections to and if I get out there starting to talk about it," Cuban said (via CNBC.com), "the phone's going to ring for you to open up new schools." 
He was right too. Though Storage Scholars was pitched fairly recently — indeed, Season 14 is still ongoing as of the writing of this article — the company seems to be growing quickly. According to CNBC, it now operates at 48 schools across the United States.