Dungeons & Dragons' Freaks And Geeks Promo Has Fans Nerdin' Out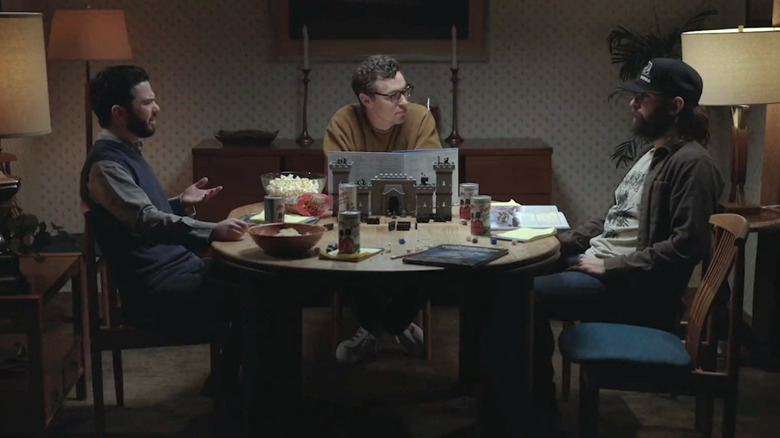 Paramount Pictures
Canceled at the turn of the century after a single season, "Freaks and Geeks" has since taken on a life of its own, maintaining a cult following of those who remain fond of the show over two decades later. The series revolved around a group of high school students searching to find themselves, but ultimately ended too prematurely to provide any closure. But now, fans are freaking out after getting to see where a few of their favorite geeks ended up thanks to a new promotional video for the movie "Dungeons and Dragons: Honor Among Thieves."
The advertisement, posted to the Dungeons & Dragons Movie's Twitter account, reunites "Freaks and Geeks" stars John Francis Daley, Martin Starr, and Samm Levine, and we find them playing a game of "D&D." Daley suggests that, since they've been playing the game for 23 years straight, they ought to end the session. Starr and Levine agree, marveling at each other's beards and wondering if their parents are still alive. They also joke that it would be silly to make a "D&D" movie. Someone cue the rimshot!
Fans of "Freaks and Geeks" are loving the promotional crossover and have taken to the Internet to voice that enthusiasm. Said @TheTreavor, "As someone who adored this show in its original run this quick video really made me smile."
John Francis Daley, Martin Starr, and Samm Levine reunite for a geeky D&D game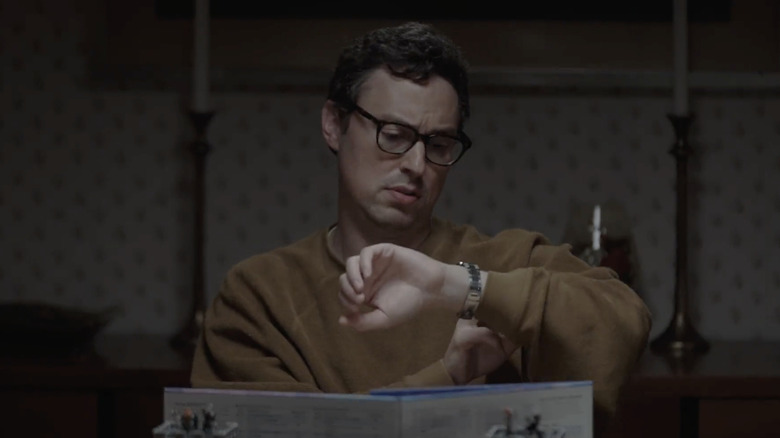 Paramount Pictures
Not only is the "Freaks and Geeks" themed "Dungeons and Dragons: Honor Among Thieves" promo a long-awaited reunion of Daley, Starr, and Levine, but it calls back to the trio's friendship on the show. The geeks enjoyed playing "D&D" together, with the tabletop game even being a major element of the season finale, and the video gave fans a healthy dose of nostalgia. "I will take my Freaks and Geeks reunion however I can get it!" tweeted @spanneton.
"The D&D movie is clearly in very good hands," wrote @ToddKenreck. Those hands in fact belong to Daley, who is one of two directors on the "Dungeons and Dragons" film alongside Jonathan Goldstein of "Game Night" fame. Daley also co-wrote the movie. Tying his latest project to the TV show that jumpstarted his career was enough to convince some "Freaks and Geeks" fans to go see "Dungeons and Dragons: Honor Among Thieves," some of whom would not otherwise have done so. 
@DrewMcWeeny retweeted the video, adding, "Not gonna lie. Even if I was dead set against seeing the D&D movie (which already looks like a lot of fun), this would have pushed me over. I love that they did this, even if it's just to sell me something."