Shameless Fans Still Laugh Over The Show's Sorry Excuse For Special Effects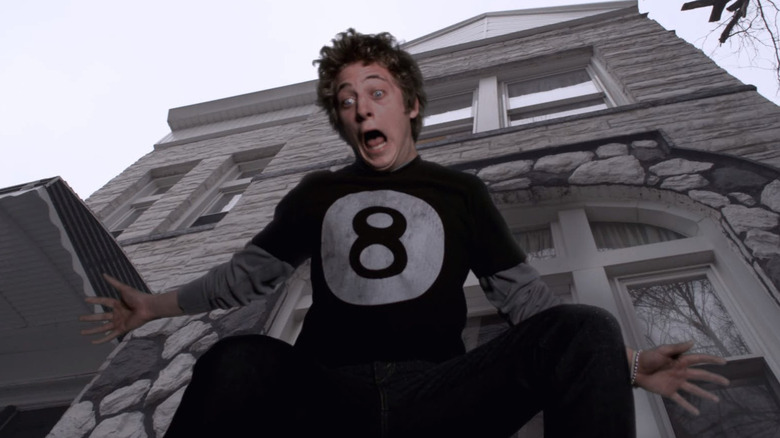 Showtime
Showtime's "Shameless" earned the praise of critics and viewers — along with more than a dozen Emmy nominations — for its honest look at life on Chicago's South Side. The obvious strengths of the show were its strong cast (headed by William H. Macy as Frank Gallagher) and the realistic portrayal of the effects his alcohol use had on his family and community. 
The show never shied away from showing the gritty, rough lives of its often struggling characters, but when it came to special effects, many fans note that the show usually missed its mark by a wide margin. On the r/Shameless subreddit, user u/TheZyc posted a screenshot from Season 1 of Fiona's (Emmy Rossum) boyfriend Jimmy Lishman (Justin Chatwin) on the phone with a blurry photo of beachfront hi-rises behind him, which was intended to represent a window view. 
The post, titled "What the hell are these special effects in Shameless? Looks like some middle schooler using MS Paint made it," has gathered over 20 comments to date, most in complete agreement that the show's attempts to render special effects usually came out badly. User u/memesfromthevine chimed in, "I burst out laughing when I saw this scene." One user who has since deleted their account said they expected the shot to be a gag where Jimmy would step aside and reveal that the window was indeed a poster.
Viewers noted a few examples of bad CGI in Shameless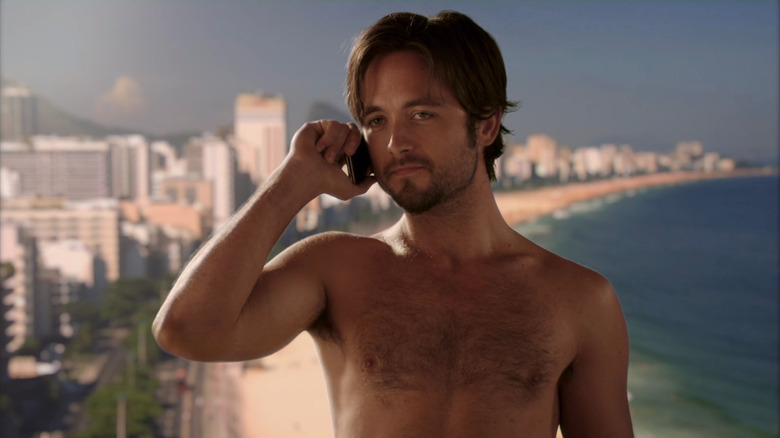 Showtime
Two other "Shameless" scenes warranted multiple mentions in the post's comments. One from Season 11, Episode 7, titled "Two at a Biker Bar, One in the Lake," featured Kevin Ball (Steve Howey) intentionally riding his newly purchased motorcycle into Lake Michigan in pursuit of a fraudulent insurance claim.
In one comment, a user mentioned Kevin's motorcycle ride along with a scene from the pilot episode where Lip (Jeremy Allen White) jumps out of a window to escape an irate father. User u/nibletta replied, "I actually loved how bad those special effects were when Lip jumped out the window, friggin hilarious," adding a laughing emoji. Redditor u/saxyblonde speculated that maybe the show's budget wasn't sufficient in Season 1 to pay for more realistic effects, and u/TheChumscrubber94 added, "Yeah I'm assuming they were able to keep good actors on the payroll for years by cutting down on special effects as well as creating a show which primarily depended on dialog." 
To top it all off, the mentions of these specific scenes are ironic considering that three of the show's four Emmy wins were for stunt coordination.